Paul Thurrott's Short Takes: July 7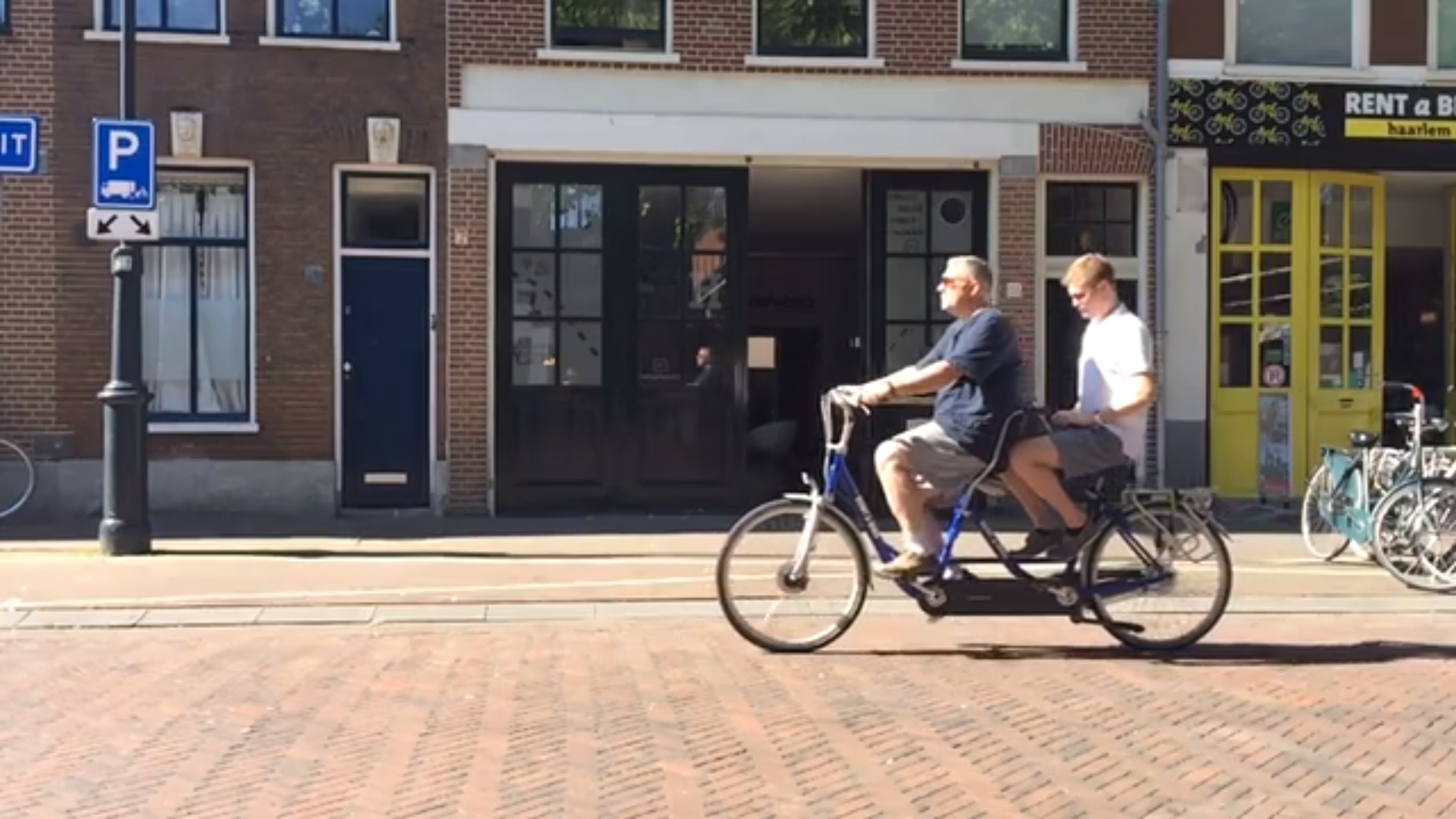 Because my Surface hibernated and it won't wake up, this edition of Short Takes looks at this week's curiously vague Microsoft layoffs, a new timeline for a Windows 10 feature, OneDrive and Skype controversies, and much more.
In Microsoft layoffs, a game of numbers
As you may have heard, Microsoft reorganized its sales organization this week, laying off 3,000 employees in the process. Or was it 4,000? Or "several thousand"? See, it's hard to say, because everyone is just making up numbers, and they're doing so because Microsoft, literally, will not give us the real number. So here's my number: A source reached out to me last week and said that the job eliminations would hit in two waves, one this week, and one in the fall, and that the total number of people being let go could hit almost 10,000. But that was stated as an upper limit, and I suspect the actual number, once you account for those employees that find jobs elsewhere in the company, will be about half that.
"Microsoft to cut 400 to 500 Seattle-area jobs in latest round of layoffs, sources say"
So there's another (more local) number, I guess.
In Microsoft layoffs, a game of who's getting the ax and why
Speaking of the Microsoft layoffs and reorg, the other big controversy here is the reason Microsoft has stated for the job eliminations. That is, why would Microsoft need to eliminate so many jobs, and do so almost exclusively in that particular part of the company? Let's go to the tape. "Microsoft is implementing changes to better serve our customers and partners," a Microsoft statement explains … nothing. So this remains an open mystery, and I'm curious if we'll ever hear the real telling. One thing I can tell you is that it has nothing to do with Microsoft's ongoing transition to the cloud. That's been happening for years, and, if anything, it will need a dedicated sales channel to guarantee its success.
"Microsoft Is Planning Sales Reorganization Focused on Cloud"
Actually, it's not focused on the cloud at all.
Key New Windows 10 feature is not coming in the Fall Creators Update
In May, Microsoft announced four fascinating new cross-platform features for Windows 10 that it said would arrive in the Fall Creators Update. But then something funny happened. A Microsoft website about this update added a little asterisk next to one feature, called Timeline, noting that it would not, in fact, arrive until a future update. (The next one is scheduled for March 2018.) Which is fine, right? I mean, software gets delayed all the time. But the Microsoft's Joe Belfiore, who announced this and the other new features, got on Twitter and said that he had never promised a specific timeline. (See what I did there?) There's just one problem: He did. So did his boss, Terry Myerson. And I know this because I did 10 minutes of research and actually rewatched the presentation, which Microsoft hosts on its Channel 9 website. History rewriting is bad enough. But this is about trust, ultimately, and what I think of as "over-promising and underdelivering." It's the opposite of what Microsoft's customers should expect of the company. Oh, and that website? Microsoft has since taken it offline. Because of course they did.
"Microsoft Surface Pro review: very nearly almost the future of Windows PCs"
Can't it just be the today of PCs?
Microsoft quietly kills OneDrive support for non-NTFS drives
As if the layoffs and Timeline controversies weren't, um, controversial enough, Microsoft swung for the fences and went three-for-three this week: It silently changed the way OneDrive in Windows 10 works by eliminating support for non-NTFS-formatted removable disks like microSD cards. Which would be fine except for one thing: Users who had been happily using FAT32-formatted disks for years rebooted their PCs and were met by an error message stating that such usage was not supported. The Microsoft quote on this issue is a classic for the ages. "OneDrive maintains the industry standard of support for NTFS," the nonsense words begin. "Microsoft discovered a warning message that should have existed was missing when a user attempted to store their OneDrive folder on a non-NTFS filesystem—which was immediately remedied." In other words, this wasn't supposed to work and they just noticed it. And in "fixing" it, they just borked OneDrive sync for some indeterminate number of people. \slow clap
"How to use Windows 10"
Step 1. Locate the power button.
New Skype is as warmly received as New Coke
OK, we're not done with what I call "Microsoft punching itself in the face." About a month ago, Microsoft announced the new Skype client, which it delivered first on Android and iOS. It's a SnapChatting millennial's dream come true, with bright colors, pulsing animations, emojis, and all kinds of other nonsense, and now we're all worried when Microsoft will replace the staid Windows desktop client with this atrocity. Which, of course, they will. But as The Register points out in its usual subtle way, no one seems to like this client at all. And it appears to be the latest, and saddest, attempt yet by the uncoolest of companies to look cool. "Microsoft boasted it had rebuilt Skype 'from the ground up'," the publication notes. "Instead, it should have buried it." Maybe it's time for another rethink here, guys.
"Windows 10 S deserves a chance"
Does it?
Samsung to post bigger profit than Apple for first time ever
As you may know, Samsung has long been the biggest maker of smartphones on the planet and has almost always, and easily, surpassed Apple's iPhone unit sales. But the one thing Samsung has never done, until this very quarter, is deliver a profit that exceeds that of Apple. Samsung announced this week that it expects to report a record profit of $12.1 billion on revenues of $52 billion in the current quarter. That compares to an expected profit of $10.5 billion on revenues of $45 billion for Apple. (Apple has yet to announce its results; those are analyst estimates.) If this holds true, Samsung will have finally done what many thought impossible. Especially in the wake of that exploding phone fiasco from last year.
"Apple is making Samsung rich"
Yes, this is how the world works: Samsung's profit victory is a gift from Apple.
Qualcomm seeks a sales ban on iPhone, iPad because of patent infringement
After a few years of cooling tensions in the smartphone industry, Qualcomm suddenly woke up this week and decided to heat things up a bit. It has asked the U.S. International Trade Commission to prevent Apple from selling the iPhone, iPad, and other devices in the United States because they infringe on six Qualcomm patents. And while such an action is highly unlikely, it brings a long-simmering dispute back to the forefront and serves as a reminder that the iPhone, while innovative in so many ways, has always relied on many more technologies that were invented elsewhere. So on this 10th anniversary of the "Jesus phone" (as some idiots called it), let us all bow our heads and pray that Apple is forced to pay the "tax" (as Apple calls it) that Qualcomm and other parts suppliers demand. And by the way, Apple did not invent multi-touch. Just saying.
"Apple Planning to Launch Three New OLED iPhones in 2018"
Just a reminder that Apple is planning to launch three new iPhones in 2017 first. And that Apple rumors are ridiculous.
RED announces $1200 smartphone with holographic display
And you thought the iPhone 7 Plus was expensive. A high-end camera maker named RED announcedthis week that it will sell a $1200 to $1600 smartphone with a unique feature, a holographic display. But the buzzwords don't stop there. The RED Hydrogen One is "the future of personal communication, information gathering, holographic multi-view 2D, 3D, AR/VR/MR, and image capture," the firm breathlessly claims. It's also just another Android phone, with a 5.7-inch display, USB-C charging, and microSD expansion. Oh, and it's currently vaporware, too: It's not expected to ship until Q1 2018. I won't hold my breath.
"Microsoft is adding game gifting to the Xbox One store"
And you thought Xbox was already a charity.