Paul Thurrott's Short Takes: January 8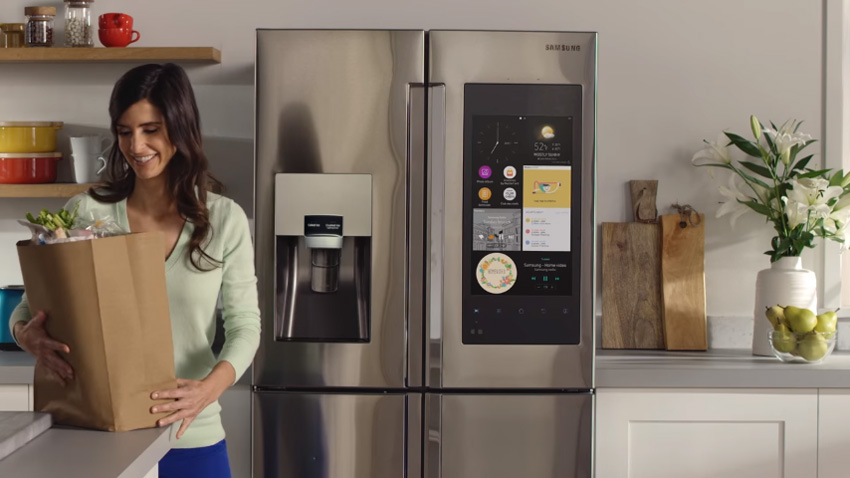 Because it's my New Years resolution, this week's other news includes tech empires striking back against terrorism, Microsoft's "renewed partnership" with Samsung, Lenovo killing Motorola brand, worries about UK governmental spying, and Samsung's fading fortunes.
Satya Nadella, Tim Cook, and other tech CEOs summoned to White House for terrorism meeting
The leaders of several tech heavyweights—including Apple, Facebook, Google, Microsoft, and Twitter—have been summoned like recalcitrant school children to a White House meeting about ISIL (Islamic State) terrorism. "The White House sees Silicon Valley as an integral part of fighting the propaganda from ISIL and other groups," a White House official said. "There needs to be a concerted effort to fight the ISIL propaganda." Inviting these companies was a great idea, then. Because when it comes to propaganda, no one is better than Apple. Plus, I assume there will be a discussion about some sort of technological solution to terrorism too. You know, while they're there.
"Microsoft is building its own SIM card for Windows"
I'm sure the third version will actually connect to celullar networks.
Microsoft mentions "renewed partnership" with Samsung
So this could be interesting. In an otherwise boring and pointless blog post about a silly Surface knock-off made by Samsung—that company just can't stop copying other companies' designs, I guess—Microsoft EVP Terry Myerson mentioned a "renewed partnership" with the world's biggest maker of smart phones, and "a commitment to joint innovation." The first visible sign of this partnership isn't all that compelling—apparently, Samsung IoT-ready appliances will work "with" Windows 10 somehow—but it does raise questions. First, Samsung and Microsoft were infamously involved in a secretly-settled smart phone patent royalty suit, so does this suggest the two will work together to take on Apple somehow? And second, Samsung has its own Tizen OS for mobile and IoT devices, a hedge against Google taking control of Android. Is something going on there too? Curiouser and curiouser.
"Google teams up with Lenovo on smartphone with Project Tango's augmented reality"
And the first serious HoloLens competitor arrives.
Lenovo will phase out the Motorola name
The Moto family of smart phones is among the best Android devices available today—and its Moto 360 smart watches are likewise among the best in that market—but that won't stop Lenovo from killing off the brand. In an interview with CNET this week, Motorola CEO Rick Osterloh said that Lenovo will "slowly phase out Motorola and focus on Moto" instead, though the stylized "M" logo will remain on new devices. This is a bad idea: I'd get rid of the Lenovo name long before I got rid of Motorola. In fact, why not just rename the company to ThinkPad.
"CES 2016: All the News That Matters"
None of which happened at CES, yes.
It's not only U.S. spying that tech companies are worried about
A new U.K. legislation proposal that would expand the government's spying powers has raised hackles with U.S. tech firms such as Microsoft, Apple, Facebook and Google. The concern? That the U.K. could, by law, make it impossible for them to protect data with encryption. "The actions the U.K. government takes here could have far-reaching implications—for our customers, for your own citizens, and for the future of the global technology industry," a joint statement from the firms explains. "To comply with the government's proposal, the personal data of millions of law-abiding citizens would be less secure." As with a similar issue in the United States, these companies need to move quickly: Thanks to fear, we're going to legislate ourselves right into an untenable corner.
"A Bet That Microsoft Will Top Apple Again"
I'm guessing, not with Windows phone this time.
Samsung operating profit rises 15 percent in Q4 2015 … and that's bad
Samsung said this week that its operating profit for the final calendar quarter of 2015 rose 15 percent year-over-year. But that's a far cry from the 80 percent jump it saw in the same quarter a year ago, and analysts suspect this means that Samsung's smart phone struggles are continuing. Which is a weird thing to say about the world's number one maker of smart phones, I know. But the issue isn't selling the phones, it's making money doing so. And while Samsung outsells Apple, Apple kills Samsung in the profits department. (And everyone else in the industry for that matter.) That said, Samsung is still raking in cash—about $5.1 billion in profits in Q4 alone—and, yes, it's still growing. He says, crossing his fingers.