CES 2016: Microsoft Partners on Smart Car Technologies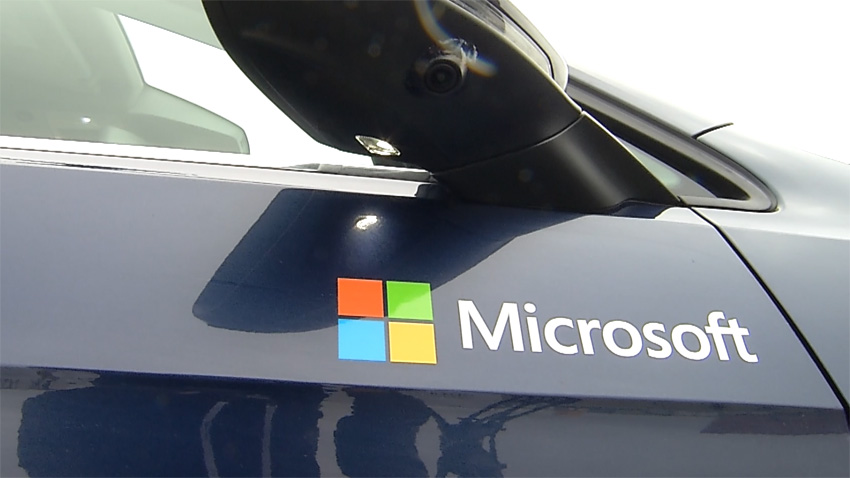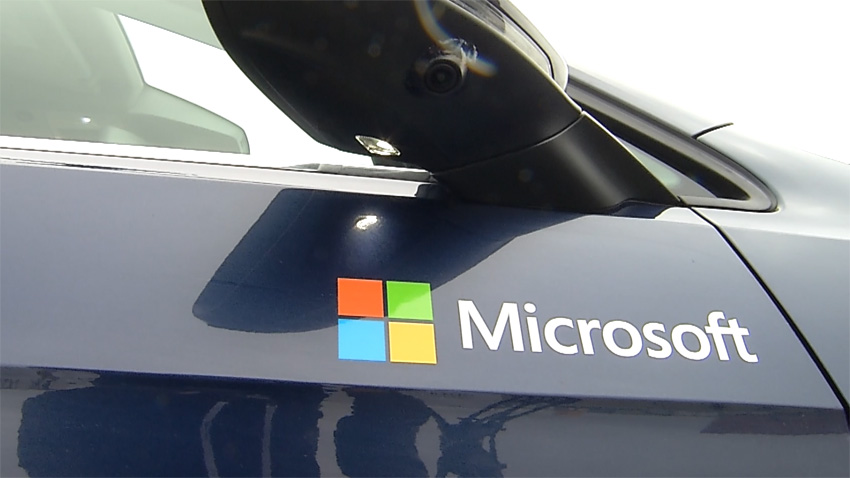 Hoping to catch up to rivals such as Apple and Google, Microsoft today announced multiple partnerships with automotive companies aimed at enhancing the "connected car" experience.
"Along with Microsoft, automakers are bringing the latest technology to the car while making the safety of the driver, other commuters and pedestrians the ultimate priority," a Microsoft announcement notes. "Your car is quickly becoming your companion and assistant to your digital life. It's connected to the Internet, other cars, your mobile phone and even your home computer."
Microsoft's new partners include Volvo Cars, Nissan, Harman and IAV Automotive engineering. They join previous partners such as Toyota, Ford, Qoros and Delphi, Microsoft notes, which makes for an impressive-looking list. But the software maker still has a long way to go before it can catch up to Apple's CarPlay and Google's [Android Auto](Toyota, Ford, Qoros and Delphi) efforts. And Microsoft's previous big partner-based auto initiative, Ford SYNC, fizzled so badly Ford dropped Microsoft for Blackberry QNX.
So it is perhaps not surprising that Microsoft is playing to its strengths this time around. That is, rather than trying to outdo Apple or Google with in-car mobile-based systems, Microsoft has turned to the cloud.
"Auto companies are using Microsoft's intelligent cloud, productivity tools, and personal computing to bring connected cars to life," the firm explains. "We are powering their connected cars with Microsoft Azure, Azure IoT for telematics and advanced analytics with Cortana Analytics. Longer term, connected cars will connect to roadside infrastructure to reduce congestion and improve safety and productivity on roads around the world."
The key partner here appears to be IAV, which is using Microsoft's Azure on the back-end to improve the safety of cars, especially during the ever-more-automated systems we see in recent designs. "The IAV and Microsoft solution incorporates Azure IoT Suite, connected vehicle and infrastructure data, and Cortana Analytics for predictive threat modeling," Microsoft notes.
And there's some front-end work, too: IAV is using the Windows 10 Continuum feature to stream Windows 10 and its applications from an embedded PC to the dashboard in cars. While some scenarios are fairly obvious, this can extend to such dubious scenarios as Skype for Business-based meetings from right inside the vehicle.
Here is how Microsoft is working with its other new automotive partners.
Volvo Cars. A new Volvo app for Microsoft Band 2 will let users interact with a Volvo on Call mobile app on their phones and access many car functions. For example, you will be able to press and hold Band 2's action button and say, "Volvo, start the heater of my car."
Nissan. The Connect Telematics system in Nissan LEAF models worldwide and Infiniti models in Europe will be powered by the Microsoft Azure cloud. "The system allows remote connection to the vehicle in some models, so drivers can use web-enabled mobile phones to turn on climate control and set charging functions, even when the vehicle is powered down," Microsoft says.
Harman. Thanks to its collaboration with Microsoft, Harmon will integrate Microsoft Office 365 into its infotainment systems. "Drivers will be able to access Office 365 services and interact with them through intelligent personal assistant software to schedule meetings, hear and respond to important emails, and make Skype calls when in park, or when on the road in autonomous vehicles," Microsoft explains.