Paul Thurrott's Short Takes: August 28, 2015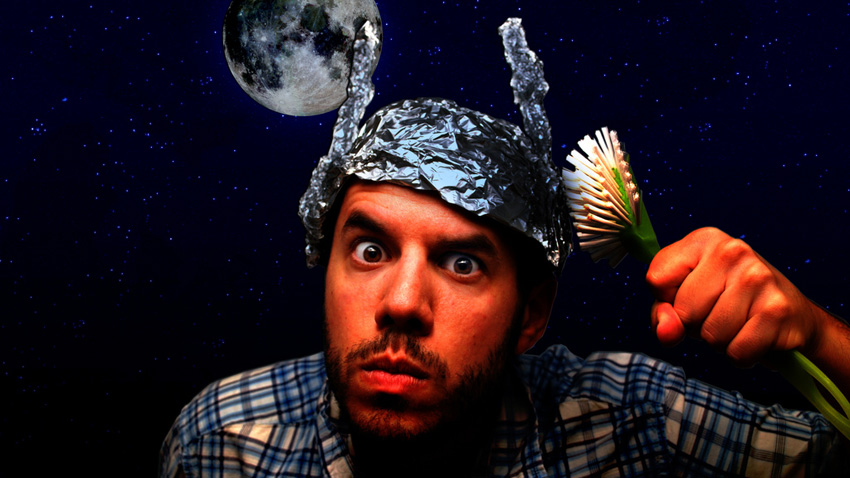 Because I will turn this car around if I have to, this week's other news includes no Xbox Micro for you, Ubuntu really turns it up a notch to battle Windows 10, Office 365 overtakes Google Apps, Google says "nyet" to EU antitrust regulators, Apple preps a new product announcement event, and Facebook logs an amazing milestone.
Phil Spencer throws cold water on new Xbox One rumors
While it is inevitable that Microsoft will eventually ship a smaller and less expensive (to make) version of the Xbox One, it's not happening this holiday season. Taking to Twitter, Microsoft Head of Xbox Phil Spencer this week said that rumors of an "Xbox Micro"—e.g. an Xbox One without an optical drive—were "not real." I actually think such a device makes plenty of sense—and heck, I'd throw in the Kinect audio capabilities while we're at it. But I guess we'll need to wait until at least next year.
"No, Microsoft is not spying on you with Windows 10"
But I'm so interesting.
Ubuntu maker says Windows 10 is the time to switch. To Linux
Canonical—which makes the Ubuntu and related Linux distributions—has finally come up with a blog post explaining why users should consider using its open-source OS instead of Windows 10. And the best part is, even they don't seem to be sure. The headline of this post is presented as a question—Windows 10: is it finally time to migrate to Ubuntu?­—which is hilarious, since the answer for most will be, Ubuntu? What's Ubuntu? And then when they find out, they'll just shake their head slowly and walk away. But the second funny thing about this misguided post is that it doesn't jump all over Windows 10's over-inflated privacy issues (read: complete baloney) at all. Instead, Canonical positions Ubuntu as something that is free forever, and not just for a limited time. They even get the price of Windows 10 Home wrong. Ah well. At least Canonical has a brand new Ubuntu release to tout. What's that? They don't? Huh. Weird.
"What happens when a Mac devotee tries Windows 10?"
He says, "I've wasted my life," and shakes his fist towards Cupertino.
Office 365 destroys Google Apps in the enterprise
This one shouldn't surprise too much, but then this has been a weird couple of years. Anyway, a Bitglass report claims that Office 365 usage has surged over 300 percent in the enterprise since last year, with Microsoft's cloud-based productivity service taking over 25 percent of the market, up from less than 8 percent a year ago. Meanwhile, usage in Google Apps grew as well, but the solution fell from its number one perch in 2014: now, 22.8 percent of enterprises use Google Apps, compared to 16.3 percent a year ago. Also not surprising: Office 365 usage is even stronger in regulated industries, where Office 365 usage is up 500 percent to 30 percent of the market. Google, by comparison, has jumped from 5 percent to 15 percent of the market in the same time frame. Point being, unless you're a cash-strapped school or two kids creating the next Internet startup, Microsoft is still the place to be for businesses.
"How to quickly shut down Windows 10"
Yank the plug?
Alternate answer: it's 2015. No one needs to shut down Windows 10, quickly or otherwise.
Google rejects EU antitrust charges
Obviously not learning a freaking thing from Microsoft's decade-long travails in Europe, Google this week rejected European Union antitrust charges, in effect refusing to settle the case. Which is hilarious, because it simply means that Google is guilty and will now have to face billions of dollars in fines and behavioral remedies that will be worse than anything Google would have agreed to willingly. Which is just fine with me: It's about time some legal body stepped in front of this monster and did the right thing. I cannot wait to see the hammer fall.
"Here's everything we know about Microsoft's rumored Surface Phone"
Absolutely nothing.
It's official: September 9 for new iPhones, new iPads, new Apple TV
The biggest non-surprise of the season is upon us: the annual event at which Apple announces new iPhones and, this year at least, new iPads and an Apple TV too. "Hey Siri, give us a hint," Apple's press invite to the event cheekily exclaims, leading many tech bloggers to come up out of their parent's basements and start asking their iPhones for clues. You guys are so cute. And I'm not the only one who thinks so: one of the pat responses Siri makes when you ask about this event is, "You're cute when you're desperate for information." See? Apple gets me.
"This Apple Watch feature might have been added to the iPhone 6S"
Unpopularity?
New milestone for Facebook: 1 billion people used the service in one day
Facebook touts the face that it has nearly 1.2 billion active users, but the social networking giant announced a new milestone this week: Over 1 billion people used Facebook in a single day. "This was the first time we reached this milestone, and it's just the beginning of connecting the whole world," Facebook CEO Mark Zuckerberg said. Somewhat diminishing the accomplishment, those billion people include those who looked at updates on the main Facebook service as well as those who sent messages via Facebook Messenger. So it's not like they were all looking at stupid pictures of people's cats and meals.