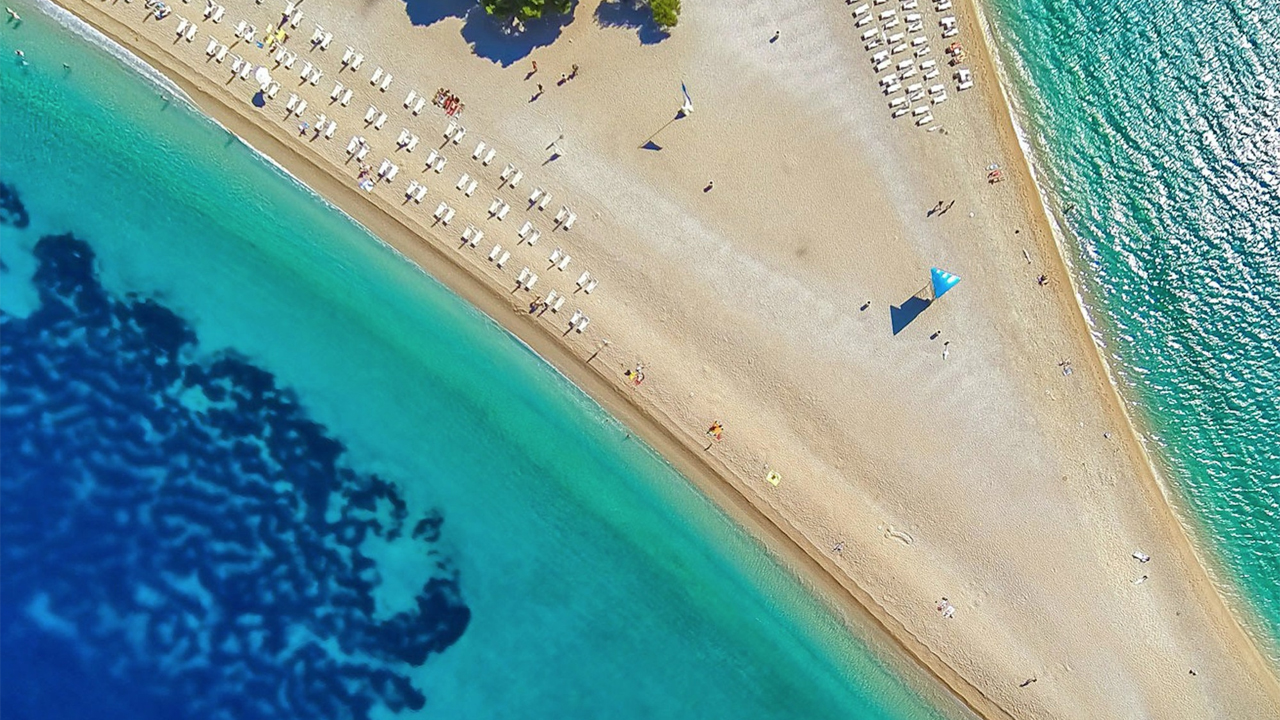 Because it's important to curate images on the Bing home page, this edition of Short Takes looks at the new Skype on Windows, Microsoft's case for Defender, Bill Gates nets $4.6 billion, and much more.
Dickgate: Microsoft exorcises sand art from the Bing home page
In what is an increasingly long list of words I never thought I'd write, Microsoft this week had to Photoshop a Bing home page photo of a beach to remove a penis someone had drawn in the sand. That would pretty much be the end of the story, except that—and, seriously, this is hilarious—British Airways was kind enough to repost the unedited version of the image on its own website too. Like minds, I guess.
"World's Best Teens Compete in Microsoft Office World Championship"
I think you mean "world's nerdiest teens."
Hate the new Skype on mobile? Just wait until you see it on the desktop!
As you may recall, Microsoft released a Snapchat-inspired update to its Skype mobile app earlier this summer, angering the remaining users of the service thanks to all the superfluous and silly animations and other nonsense. But after pledging to address the complaints, Microsoft fired another salvo against those who just want to send messages and get on with life: It released a desktop version of this atrocity to Mac and Windows 7/8.x/10 users that has all of the same features and user experiences. That said, the desktop version does have a few unique features, too, and not all of them suck. Just most of them. Gather 'round, folks. We'll get through this one together.
"McDonald's is convinced this is what the iPhone 8 will look like"
In other news, Engadget has a report about the new Big Mac.
Microsoft makes its case for Windows Defender
After rolling over and meeting all of Kaspersky's demands for third-party AV in Windows 10, one might naturally assume that Microsoft might be stepping back from its grand ambitions for Windows Defender, its in-house security solution. Nope. As ZDNet notes, Microsoft this week released the latest version of its Security Intelligence Report, which claims that the sad state of Windows 7 security is due to the fact that that version of the OS does not come with Defender preinstalled. This explains why the recent NotPetya and WannaCry outbreaks were relegated to older and unsupported Windows versions.
"Microsoft Just Beefed Up Its Computing Smarts"
FINALLY.
Bill Gates sells $4.6 billion of his Microsoft shares
In his biggest transaction since 2000, Microsoft co-founder Bill Gates just sold 64 million shares in the firm, valued at $4.6 billion. This reduces his stake in Microsoft to just 1.3 percent, down from a high of 24 percent back in 1996. But despite the heady sum here, this is only his third-largest transaction of Microsoft shares: Gates sold $16 billion of the shares back in 1999 and then another $5 billion in 2000. I have made similar transactions, of course, but involving slightly smaller dollar amounts (like $3.50). And this was at a Dunkin' Donuts.
"Is Microsoft Still Working on a Surface Phone?"
No.
Lenovo swings to a loss, promises a rebound
Things are suddenly heading south for Lenovo. After losing the top spot in the PC market to a surging HP, the corporation this week posted a surprising $72 million loss for the most recent quarter. It was its first loss since September 2015, and while the firm had some positive notes for the future, it also acknowledged that its PC business was declining at a faster rate than the rest of the industry. Mobile is even worse, with that business losing $1.75 billion in the quarter. So like its competitors, Lenovo will focus on growth PC sub-businesses like gaming and premium offerings. And it will focus on the Motorola/Moto brands for its mobile comeback. We'll see, but I will say this: Lenovo makes high-quality PCs and phones, and it deserves to thrive.
"Lenovo Continues to Gain Momentum in First Quarter FY 2017/18"
Ladies and gentlemen, the headline Lenovo chose to announce its quarterly loss.