Paul Thurrott's Short Takes: April 24, 2015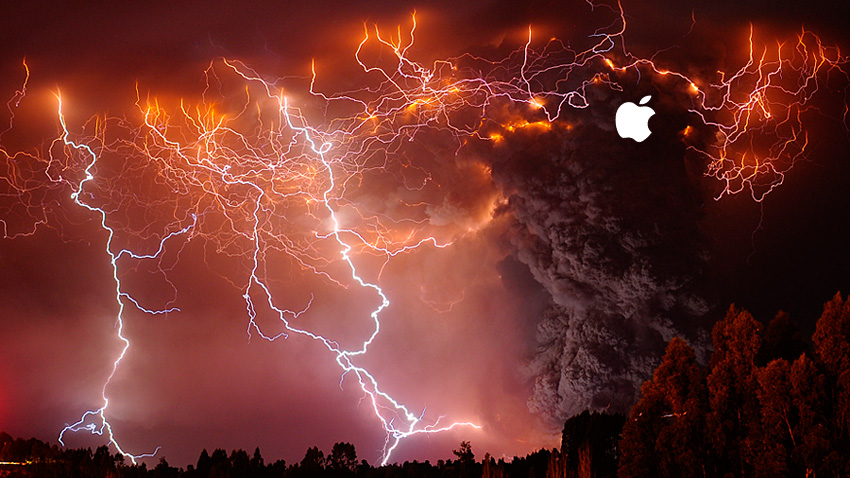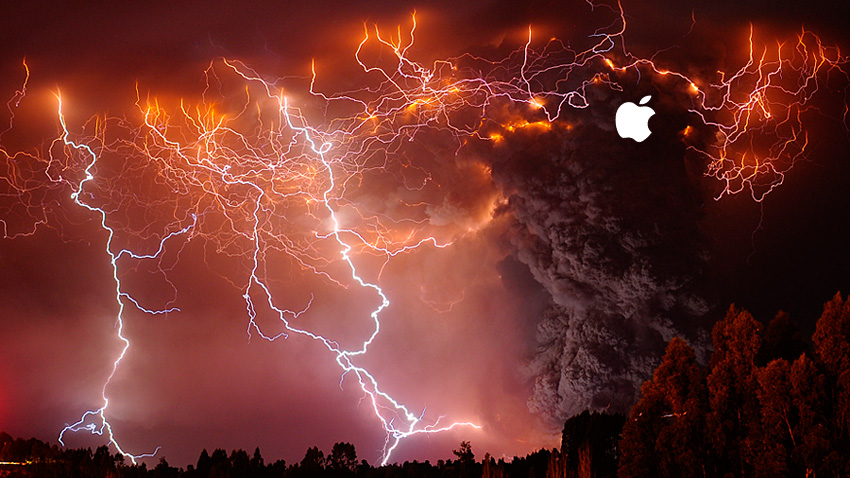 Because you just can't make this stuff up, this week's other news includes Microsoft's quarterly earnings report, Office successes on Android and iOS, Microsoft ignores HERE sale, Google's ad sales, Apple's Watch goes on sale, a volcano erupts, Amazon keeps losing money but is killing it in the cloud, and an unflattering Apple logo is found on Google Maps.
Microsoft beats expectations in most recent quarter
Be sure to check out my separate report, Microsoft Earnings: Revenues Up as Windows Continues to Decline, for a peek at Microsoft's most recent quarterly earnings.
Microsoft Office apps hit 100 million downloads on Android and iOS
During its post-earnings conference call last night, Microsoft CEO Satya Nadella revealed that its Microsoft Office apps (Word, Excel and PowerPoint) for Android and iOS have now been downloaded over 100 million times. That's up 20 million downloads since January, so it seems that they're seeing high single digit millions of downloads per month across the platforms fairly consistently. With over 12 million customers now paying for consumer versions of Office and an unknown number of commercial versions, it's unclear what the ratio is of paid to unpaid Office app users. But it's fair to say that moving Office to Android and iOS was a smart move.
"How to take a screenshot on Windows 8"
The burning issue of our day. Thanks for tackling the difficult topics.
Microsoft apparently is not among the suitors for Nokia HERE
As you may know, Nokia is actively shopping its HERE mapping and location business and is apparently positioning it as something that can benefit the buyer's products and services rather than just benefiting Google, as Google Maps does. But I'm curious about one thing: While various car makers (and consortiums of car makers), Apple, Amazon, Alibaba and others are apparently interested in HERE, one name doesn't come up in any of the rumors: Microsoft. And this is the company that would arguably be the best steward for HERE, and keep it in the market place where others can license it and continue using it. Hopefully, Microsoft's involvement in the bidding process is just a well-kept secret. Because if any other company gets this technology, Bing Maps is pretty much screwed.
"How to run virtual machines on Windows 8.1 with Client Hyper‑V"
Step 1. Install Hyper-V.
Google is still 90 percent ad-driven as Nexus sales decline
Like Microsoft, Google announced its quarterly earnings on Thursday, but unlike Microsoft, Google didn't meet analyst expectations for profits or revenues, thanks to mobile challenges (sound familiar?) and growing expenses. Revenues in the quarter rose 12 percent to $17.26 billion, and as always about 90 percent of Google's revenues came from online ads. But don't worry folks, I'm sure at least 5 percent of its remaining revenues involved invading someone's privacy too. One thing it doesn't involve is hardware sales: revenues from the company's admittedly niche Nexus hardware lineup "declined" an unspecified amount. What's less than zero?
"Google crashes Telstra's party"
Ironic?
Apple Watch launches, volcano erupts in Chile
And, no, those two events are not related in anyway, but since Apple product launches are usually an explosion of news, what the heck. This time, however, Apple has done the inexplicable by refusing to sell Apple Watch to customers who queue up in front of its stores, often days in advance. Instead, it is only delivering the device online, and it seems like the usage buildup will be slow. Probably because six months ago there wasn't a person on earth—no, pedants, not literally—who thought they needed a watch.
"Yikes! What I learned from my Google search history"
A little heavy on the porn and cosplay.
Amazon loses money again, move along nothing to see here … Except …
Remember how Amazon never posts a profit? Well, they're at it again: The online retailer posted its most recent quarterly earnings on Thursday, resulting in a $57 million loss on revenues of $22.39 billion. So nothing to see here, right? Not quite. For the first time ever, Amazon detailed the results for its cloud computing business, and confirmed what we've sort of known for a long time: it is kicking the bejezus out of distant second place player Microsoft in this market. Amazon Web Services posted net sales of $1.57 billion in the quarter, up 49 percent from a year earlier. And AWS is now a $5 billion business annually, and is experiencing accelerating growth. Microsoft has its work cut out for it: though the software giant claims its commercial cloud businesses are hitting a $6+ billion run rate, that includes Office 365 and other product lines too, not just Azure. By some estimates, AWS is 3-4 times the size of Azure and is extending its lead.
"Microsoft attacks Chromebooks with new, cheaper Surface 3 for schools"
It's unclear how a $449 Surface 3—$579 with keyboard—competes with Chromebook, which can cost as little as $150.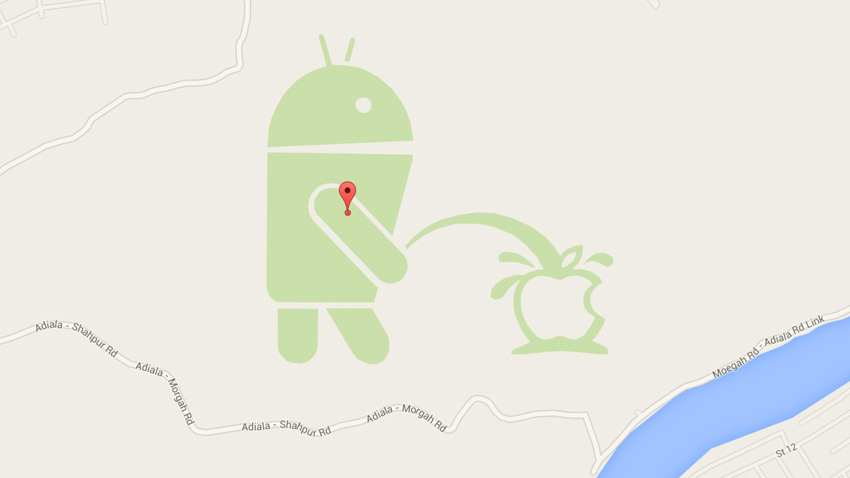 Because you just can't make this stuff up
An image of the Android robot peeing on an Apple logo is now available for your viewing pleasure on Google Maps. But this isn't some Google prank, it's just Google incompetence. Apparently the image was added by a user in the UK who wanted to prove that Google's "review policy is crap," and succeeded handily. I assume this will be taken down sometime today. Which is of course why I'm promoting it here.
"Microsoft Releases New Windows 10, It's The Big One"
News from the future. I'm just happy to hear that Windows 10 did well.