Paul Thurrott's Short Takes: April 19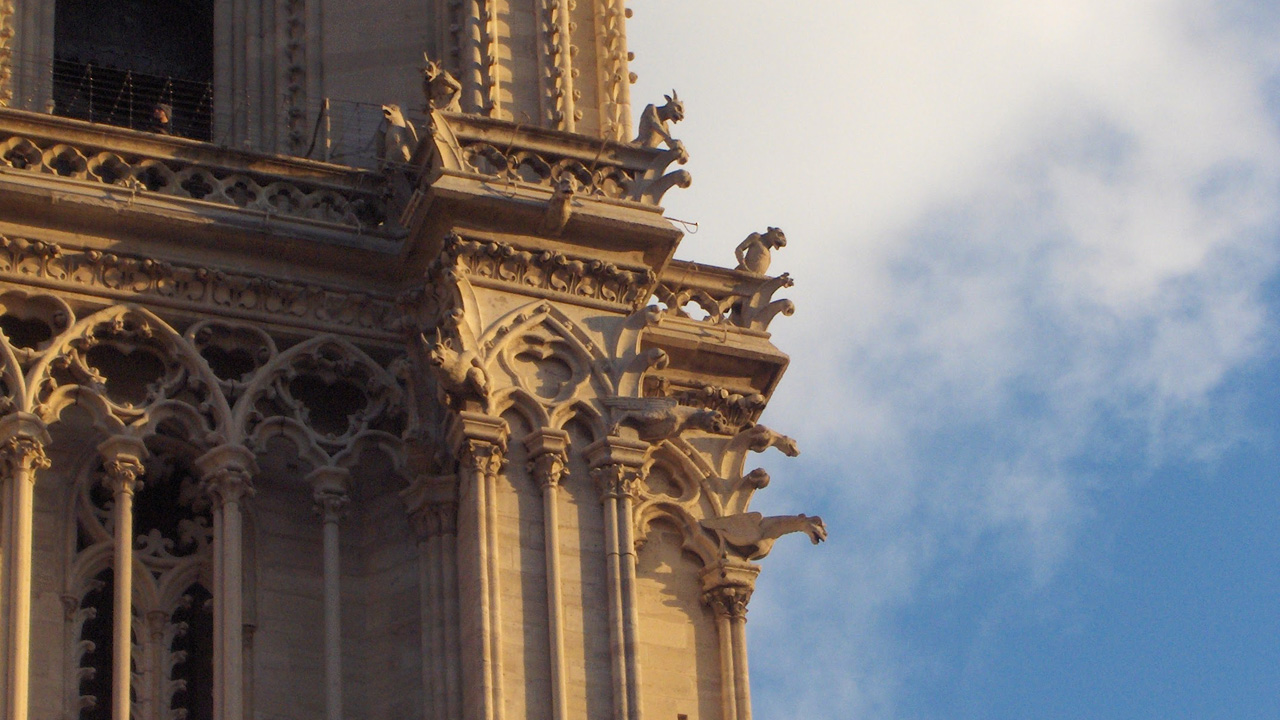 Because I heard you missed me, I'm back, this edition of Short Takes looks at Surface Flub 2S, Waas and Windows 7, it's like a riding a bike, Microsoft makes AI and refuses to sell it to customers, Google introduces a browser ballot, and so much more.
Microsoft to ship Surface Hub 2S in June
What costs $9000, ships in June, and is absolutely nothing like the Surface Hub 2 that Microsoft announced a year ago at Build 2018? This guy: Surface Hub 2S. As you may recall, Microsoft has run into a bit of a snag delivering on the futuristic promises of Surface Hub 2, so it split the product in two and will first deliver a much less enticing version that runs the software from the first Surface Hub, which doesn't support screen rotation or multiple screens used side-by-side as a single device. The good news? It's $2000 more expensive than the model it replaces, and an 85-inch version won't even ship in limited quantities until next year. OK, I'm kidding, there is one bit of good news: Surface Hub 2S will be upgradeable to the Surface Hub 2 everyone really wants, which is now called Surface Hub 2X. And that bad boy won't ship until late 2020 at the earliest. I'm thinking 2021.
"Student used a 'USB Killer' to destroy $58,000 worth of computers at his old college"
Thanks, college admissions scandal!
My new conspiracy theory: WaaS is all about Windows 7
Two weeks ago, we were buzzing over the news that Microsoft had finally heard the complaints about Windows as a Service (WaaS), its overly-aggressive plan to update and upgrade Windows 10 PCs on a never-ending cycle of reboots. At the time, I saw this change as a major victory for those, like me, who had been complaining about WaaS almost since its inception in 2015. But in thinking about this change since then, I've come to a sobering conclusion: People like me, looking out for Microsoft's customers, had nothing to do with this change. Instead, Microsoft is scaling-back WaaS to appease the nearly 600 million people who are still using Windows 7. There are probably many reasons why this audience has never upgraded to Windows 10, but chief among them is the perception that Windows 10 updates are a major pain in the keister. But with Windows 7 support expiring soon, Microsoft has to do something to attract these folks. God forbid they stick with an unsupported OS or move to a rival platform. So yeah, I'm still declaring victory here, for sure. But it's a hollow victory.
"Facebook is working on a voice assistant to rival Amazon Alexa and Apple Siri"
But not the market leader, Google Assistant? That's curious.
Yep, Microsoft is shipping a new version of Windows 10 early again
The good news? This time they're only doing so with developers. Microsoft this week made Windows 10 version 1903—which won't begin deploying publicly until late May—available to developers via MSDN. Normally, Microsoft holds off on that release until a Windows 10 version is "fully" available, but it is now calling on developers to begin targeting a Windows 10 release that won't ship for over a month. For some reason. Given the issues Microsoft had last year with both Windows 10 version 1803 and 1809, I'm curious why the software giant would jump the gun again, albeit in a slightly different way. After all, 1809's issues were tied largely to the fact that the final build hadn't been tested adequately, and now Microsoft actually wants developers to look at the next version earlier than usual. I guess when it comes to being dumb, it's like riding a bike.
"Leaked Google Pixel 3a and 3a XL renders confirm what we already knew"
Which is, don't buy one.
Microsoft is refusing to sell AI to customers
In keeping with its "ethical AI" stance, Microsoft has begun refusing to sell AI-based products and services to customers that don't meet certain conditions. It cited one amazing example this week: Microsoft president Brad Smith said that the software giant will not allow the State of California to use its AI technology. The issue? Microsoft concluded that use of the software would lead to innocent women and minorities being disproportionately held for questioning because its AI has been trained on mostly white and male pictures. Put simply, it's a human rights issue. "Anytime [a police officer] pulled anyone over, they wanted to run a face scan" against a database of suspects, Smith said. After thinking through the uneven impact, "we said this technology is not your answer." Tied to this, of course, is the fact that Microsoft's AI software is apparently biased. But the firm has been pretty honest about that and pledged to improve the situation over time. In the meantime, no AI for you, California!
"Netflix experiments with a random play button"
Is it randomly located or does it play something random?
Google unveils its browser and search ballot screens
I wrote earlier that Google had found itself in the same kind of product bundling antitrust issues with Android that Microsoft had with Windows about 15 years ago. But this week, Google unveiled the interfaces it will use to give Android users a choice of search and web browsers and, sure enough, they look just like the "browser ballot" screens that Microsoft previously implemented in Windows for the EU. Each offers five choices in which the platform maker's built-in option is offered alongside a randomized list of competitors. Ah, the EU. You gotta love the consistency.
"How do home security systems handle your privacy?"
Poorly?
Samsung Galaxy Fold has a major hardware issue
Samsung this week halted pre-sales of its $2000 Galaxy Fold smartphone, which features a futuristic folding display. And then it seeded a tiny handful of gadget reviewers with handsets so they could review them. And within 24 hours, four of those devices had experience major display-related failures, suggesting that the Fold has endemic hardware problems. Samsung says it will investigate the problems, but it also claimed that the reviewers had received pre-production phones, suggesting that the quality will be better in shipping devices. But that's nonsense: Samsung plans to ship the Fold to actual customers in just a week, and those first reviewers didn't get their review units until two days ago. There just isn't enough time between those two events for the review units to be from anything other than the same manufacturing batch as the shipping versions. I will be amazed if Samsung doesn't delay the launch. And even more amazed if real-world customers don't experience all kinds of problems. This one looks serious.
"Owners at fault for Galaxy Fold breakages, Samsung makes 'no changes' to release"
Wow.
Apple and Qualcomm, sitting in a tree, K-I-S-S-I-N-G
On the very day that Apple and Qualcomm started to square off in court over patent licensing terms—long story short, Apple felt that Qualcomm was charging too much per-device, while Qualcomm was, in fact, giving it the best prices of any of its customers—a miracle happened. The two firms announced that they had "dismissed all litigation between the two companies worldwide." Apple would pay Qualcomm an undisclosed sum to address its years of non-payments, and the two firms reached a six-year license agreement and a multiyear chipset supply agreement. Put simply, Apple caved, which is amazing enough in its own right. But even more amazing was the news, delivered just hours after the settlement, that Intel had abandoned the 5G modem market. As it turns out, Apple had been using Intel has leverage against Qualcomm, but its mobile chipsets were so feeble that Apple was forced to settle. And Intel road off into the post PC world with its tail between its legs. It was embarrassing for everyone, believe me.
Microsoft advances the death of Windows 8 by 4 years
Nope. Windows 8 is still unsupported, so nothing has changed.