Nintendo Belatedly Embraces Mobile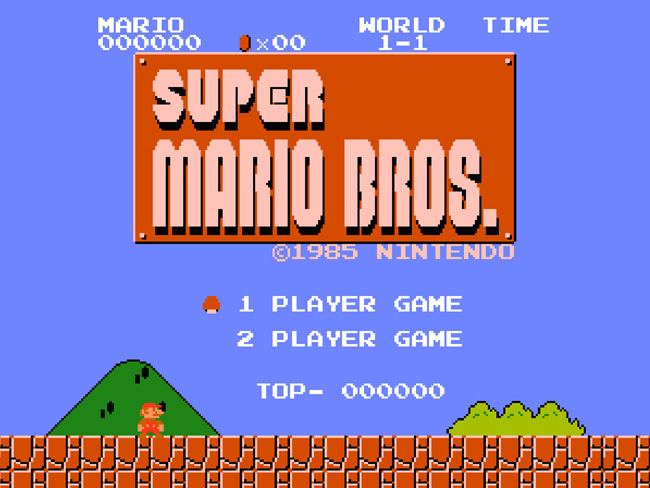 A growing failure in the market for video game consoles it once dominated, Nintendo will finally turn its attention to mobile devices. The video game firm announced Tuesday morning that it is partnering with Tokyo-based DeNA to jointly develop games for smart phones and other devices.
"Both companies will develop and operate new game apps based on Nintendo's IP, including its iconic game characters, for smart devices," a DeNA press release explains. "The alliance is intended to complement Nintendo's dedicated video game systems business and extend Nintendo's reach into the vast market of smart device users worldwide." (DeNA is pronounced like DNA.)
Analysts and game players alike have been calling on Nintendo to port its popular video game series—like "Mario" and "Zelda"—to mobile devices for years, but the company has always demurred, stating that it prefers to control the entire ecosystem for its titles. But recent developments have triggered a change in plans.
Nintendo's most recent home console, the Wii U, has barely made a ripple in the current generation of consoles, with just 9 million units sold since November 2012. And not coincidentally, Nintendo's revenues have plummeted over this time, with the company issuing regular earnings warnings and not expecting to return to what it calls "Nintendo-like profits" until 2017.
This week's announcement provided a few details about Nintendo's plans.
First, when Nintendo refers to "smart devices," it apparently means smart phones, tablets and PCs. But it's unclear which platforms it will support. Presumably, Nintendo intends to create games for iPhone, iPad and Android, for example. But while "PC" was called out, it's not clear if that means Windows and Mac, and on the Windows side whether the resulting games will be mobile/universal apps or desktop application.
As you might expect of a firm that's often been compared to Disney, Nintendo is concerned about the presentation of its games on other platforms and will seek to "ensure the quality of the game experience," as DeNA puts it. But the bad news is that Nintendo allegedly has no plans to port existing games to mobile. Instead, it will create "only new original games optimized for smart device[s]." This is clearly a mistake, and one that will presumably be fixed should its original new games prove popular.
As the DeNA statement above hints, Nintendo's move into mobile doesn't mean the company is exiting the console market. Instead, it hopes that exposure to the firm's characters and games will lead mobile game players to "explore even more premium experiences on Nintendo's dedicated video game platforms." In other words, the mobile games are complementary to Nintendo's console efforts.
"We are willing to … take advantage of smart devices and more actively use our character IP … to create a synergy effect to expand our dedicated video game platform business," a Nintendo statement notes. Nintendo vaguely revealed that it was working on a new gaming platform codenamed NX as well.
Nintendo will also launch an "online membership service" in fall 2015, providing gamers with a single online destination that is accessible from its games on mobile devices, PCs and Nintendo game systems like 3DS handheld and the Wii U home console.
In many ways, Nintendo's belated move into mobile mirrors that of Microsoft, except of course that Nintendo focuses on gaming while the software giant relies heavily on its productivity wares. But the fear for Nintendo is the same as that for Microsoft, that it will get left behind as the broader user base moves forward to new mobile platforms. With its smart device games and online membership service, Nintendo has in many ways just had its own "mobile first, cloud first" moment.