Microsoft announced a variety of business software and service offerings during a Monday morning keynote at the Convergence 2015 conference in Atlanta, Georgia. Pledging to transform business by putting data to work, Microsoft CEO Satya Nadella hailed the software giant's efforts as a "culture of empowerment."
"Businesses are hungry to seize new opportunities using technologies like machine learning and predictive analytics," Mr. Nadella said. "Only when businesses create a culture that empowers everyone to have access to data and insight that drive action will they be positioned to truly transform."
Among the offerings announced during Convergence are:
Office 2016 IT Pro and Developer Preview. The first-ever public preview of the next Office suite for Windows follows a similar pre-release look at Office 2016 for Mac and provides a wide range of improvements across the many end-user applications. Outlook picks up multi-factor authentication support and various performance and reliability updates, for example, and the suite now supports a more colorful display mode that provides a visual style similar to that of the mobile app versions of Office. You can visit the Office 2016 Preview program on the Microsoft Connect site.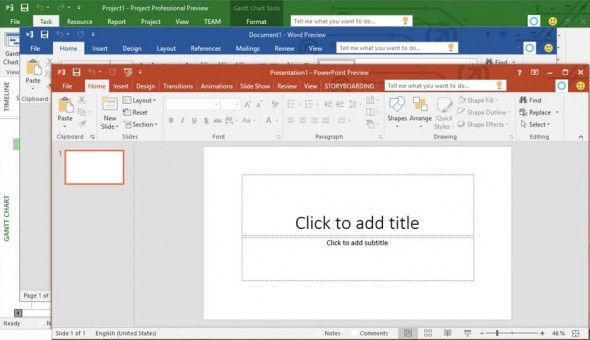 Skype for Business Technical Preview. The next version of Lync has been rebranded to Skype for Business and it's now available in Technical Preview form if you want an early peek. (Presumably, this will be built into the final version of Office 2016 as well.) The Skype for Business Technical Preview provides a "familiar Skype experience," as Microsoft describes it, but with the enterprise-grade security, compliance and control that IT demands. The final version of Skype for Business–including new client, server and online service offerings–will become generally available starting in April, Microsoft says. You can check out the Skype for Business Technical Preview on the TechNet Evaluation Center.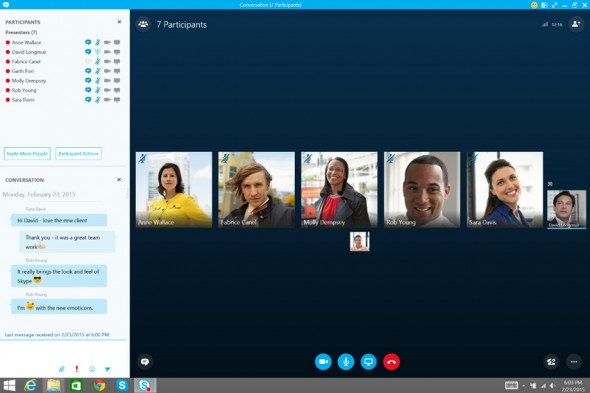 Office Delve is generally available. Today, the first non-pre-release version of Office Delve is available to all eligible Office 365 business customers worldwide. And Delve–which can be viewed as a Yammer-like solution, but for all of Office 365–now surfaces content from email and social feeds (SharePoint, OneDrive for Business, Yammer) within Office 365, Microsoft says. You can learn more about Delve at Microsoft's Office 365 Learning Center.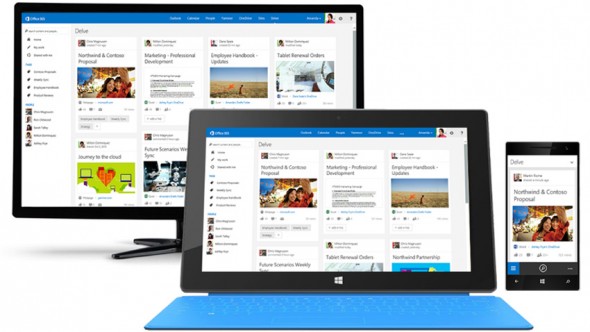 Microsoft Azure IoT Suite and Windows 10 for Internet of Things announced. The Azure IoT Suite will ship in preview form later this year. It will help enterprises capture the data collected by connected embedded device ("Internet of Things") sensors and then "manage, analyze and present it as usable information to the people who need it to make better decisions as well as intelligently automate operations." It builds on the the Azure IoT services that Microsoft has already made available, including the Azure Stream Analytics preview, which process massive amounts data in real time, and can help predict trends and automate services or responses.
Power BI preview is now global available in 140 markets. Announced in January, "the new and improved Power BI is a cloud-based (software-as-a-service) business analytics service for non-technical business users," MIcrosoft says. As of today, the the Power BI preview is available globally in 140 markets, and it will soon work with some of the industry's most popular data sources, including Microsoft Dynamics Marketing, Google Analytics, Zuora, Acumatica, and Twilio. You can find out more at Microsoft's Power BI web site.
Microsoft Dynamics CRM with social engagement updates coming this spring. This spring, Microsoft will update its Dynamics CRM enterprise resource planning (ERP) and customer relationship management (CRM) solution with improved productivity, social, mobility, data analysis, and knowledge management capabilities. Plus, Microsoft also announced that the announce that the Dynamics CRM tablet app can now be securely managed through Good Technology. You can learn more about each development on the Microsoft Dynamics web site.
I'll be writing more about the client-side developments today on Thurrott.com as well. https://www.thurrott.com/