Microsoft's Upcoming Windows Phones Offer It The Best Chance To Crack The Corporate Nut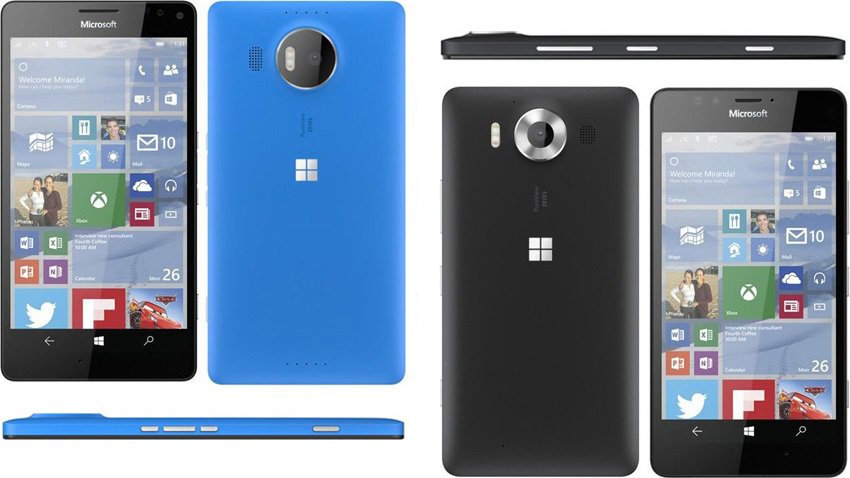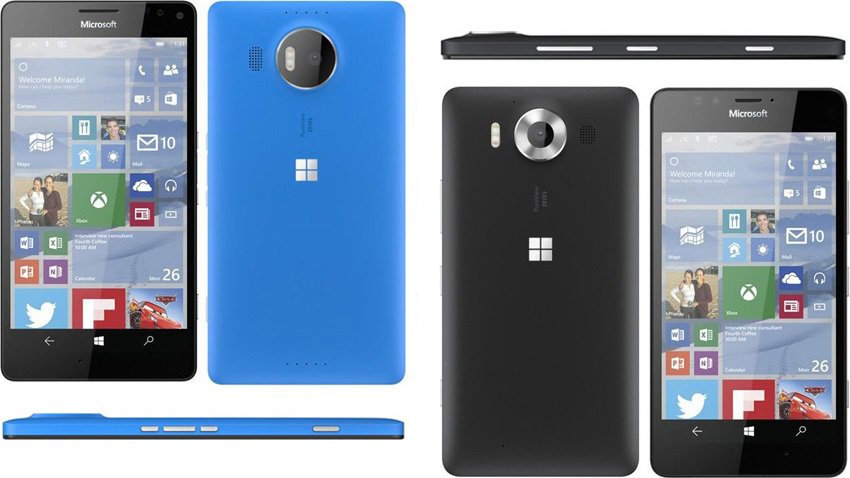 On October 6th, Microsoft will be announcing, at least, two new Lumias that will be the first devices that are running Windows 10 mobile that offer unique capabilities for administrators and advanced security layers that will help to protect mobile data once it leaves a corporate campus.
The devices, codenamed Cityman and Talkman, likely to be known as the Lumia 950 and 950XL, have already had all of their specs leak and you can see what the devices will look like in the image above. The one feature to keep an eye on is the iris scanner, this new tool will bring Windows Hello support to these devices.
In addition to the hardware being high end, it's the software that will give Microsoft the best chance to finally crack into the corporate markets as there are unique features that can only be found on Windows devices.
For starters, basic things like the Action center will sync between the phone and the desktop, so for users who have Windows 10 PCs, using a Windows 10 mobile device will give them productivity parity for their notifications; also all of the apps they could ever need from Microsoft are baked into the platform as well.
One of the keys to getting new devices into any new sector is gaining support from IT administrators and seeing as Windows 10 mobile runs the same core as Windows 10 desktop, provisioning these devices will work similarly to how Windows 10 for the PCs is done. More so, with Enterprise Data Protection working across desktop and mobile platforms, controlling corporate data with this tool on Windows 10 devices will quickly become an industry best practice which, for now, is only available with Windows 10.
But it goes beyond the new corporate features and new top end hardware, Windows 10 for the PC is already proving to be popular with consumers and the reviews of the OS are all mostly positive; there are now more than 80 million installs of the operating system. As more consumer machines light up with the OS and consumers become accustomed to Cortana, this will likely create a positive push from users to have their corporations upgrade to Windows 10 to match the feature set they have at home.
It's no secret that Microsoft has struggled in the mobile space for the past few years with iOS and Android taking the vast majority of the market. While the Cityman and Talkman may not sell in the tens of millions like its iPhone counterpart, what the devices will do is deepen the conversation in the business world about device security and protection of data on mobile devices and when it comes to those two items, Windows 10 mobile will be a class leader.