When it comes to modern collaboration, don't send emails, send links. Having everyone collaborate on a single document, instead of having multiple files of the same information floating around, helps keep "one version of the truth".
Microsoft will be rolling out a simplified sharing control for files stored in SharePoint and OneDrive. This will allow users to more easily control the sharing of files for their collaborators.
Here is an example of the coming experience: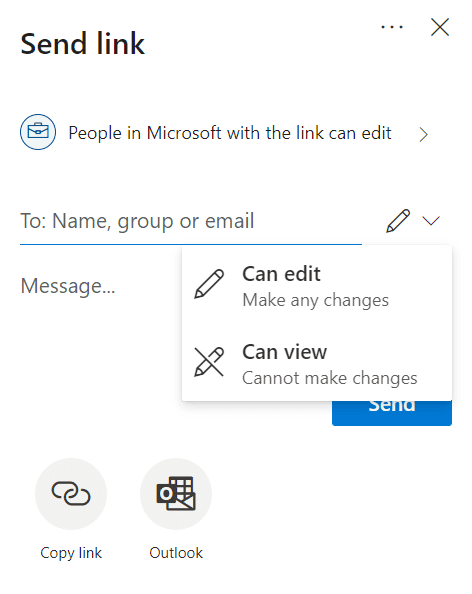 To give you a refresher on the options available when sharing, the first item you can adjust is who this sharing action is targeted to:
Anyone with the link – This is the least secure, anonymous choice. Anyone who gains access to this link can access the file(s) being shared. If they are outside your organization, they will not need any sort of authentication to access. Typically, many organizations will restrict this choice from end-users via the SharePoint Admin Center global external sharing settings.
People in companydomain with the link – Anyone in your organization can access the file(s). External/guests will not have access.
People with existing access – This is a safe, secure option as you're not granting anyone 'new' access to the file(s). Only existing users that have previously gained access will continue to have access. This is mostly used when someone requests you send them the sharing link they may have misplaced. (heh)
Specific People – The most secure option whereby you explicitly list the users that will have access to the file(s). Only the email addresses you type will have access. No one else in your organization will be given access via this method.
This is just now (mid-March) starting to roll out to companies that have Targeted Release set org-wide. This feature should roll out to everyone else throughout the month of April.