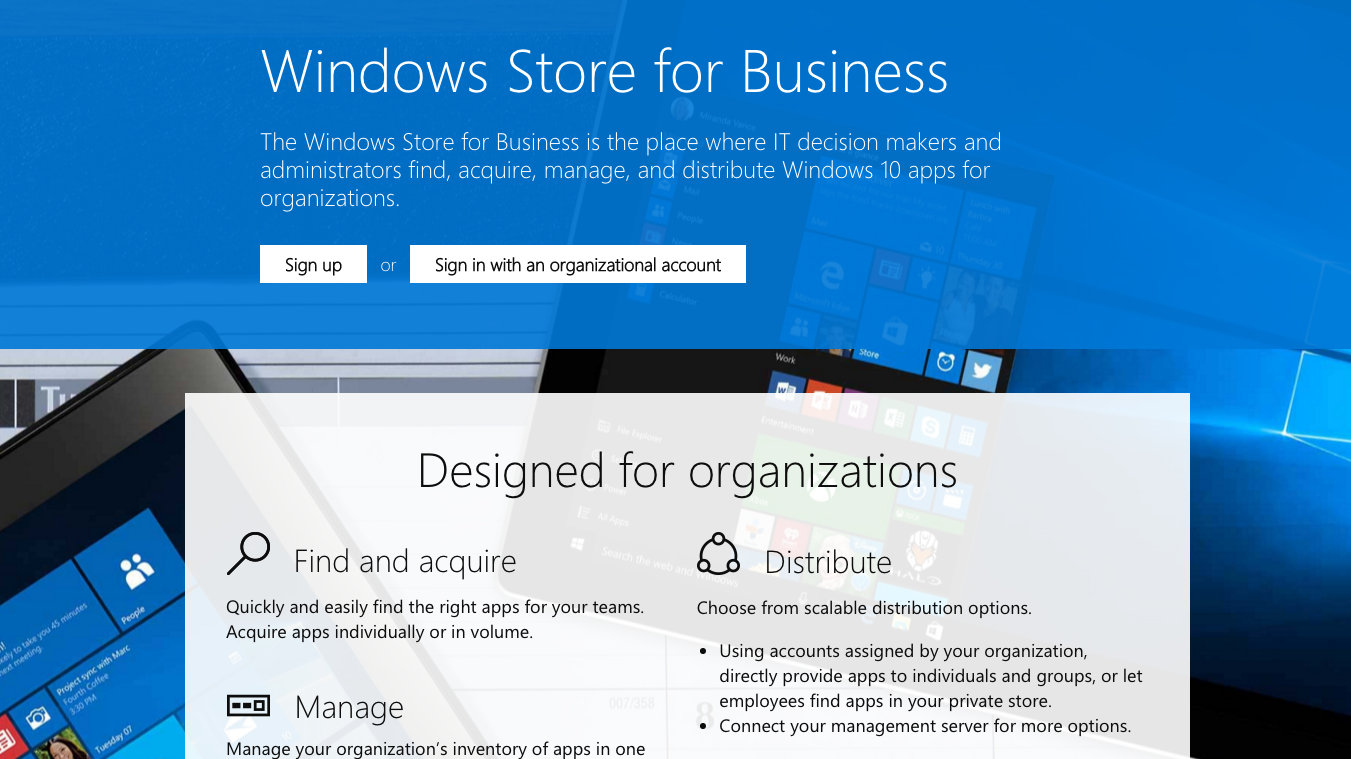 Microsoft is gearing up to launch its next big feature for the enterprise, Windows Store for Business. The website that is promoting the feature, which you can view here, went live earlier today, and offers up some basic information about the service for Windows 10 users.
The service, at its core, allows corporations to create a store and to easily manage the applications available to their users. There is fine grain control will let IT administrators limit applications to specific groups or have the ability to search the store as well. As of the time of this post, the webpage is still coming together as the links to learn more about the service lead to blank pages.
Initially, the service will be available in the following countries: Australia, Belgium (Dutch, French), Brazil, Canada (English, French), Finland, France, Germany, India, Indonesia, Ireland, Italy, Japan, Mexico, Netherlands, Poland, Russia, Spain, Sweden, Switzerland (French, German), United Kingdom and United States.
The feature, once it goes live, will let administers acquire licenses in bulk and also let them assign, reclaim and reassign the license as well. This will make managing applications on networks where users are running Windows 10 significantly easier and is one of the many carrots Microsoft is dangling for IT administrators to get them to upgrade to the new OS.
Microsoft has not said officially said when the service will be available but it is supposed to be shipping with Threshold Wave 2, which may arrive as soon as next week.