Microsoft Releases Windows 365 Endpoint Analytics Reports for Performance Monitoring of Cloud PCs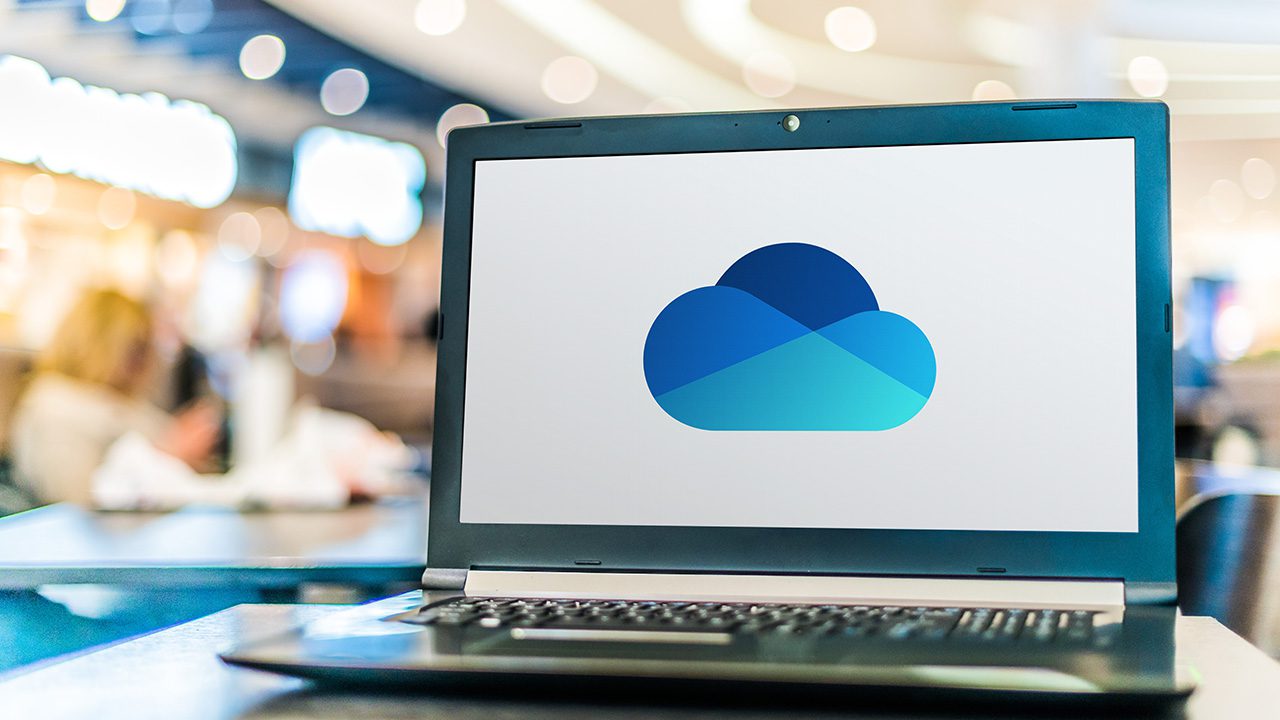 Last year, Microsoft released two new Windows 365 Endpoint analytics reports in preview to help IT admins proactively monitor their Cloud PCs. Now, the company has announced that the Resource performance and Remoting connection reports are generally available for organizations.
"Resource performance and Remoting connection give admins rich, proactive, and out-of-the-box analytics on key performance metrics while enabling them to take proactive actions to improve end user performance. This not only helps improve the end user experience and Productivity Score, but also reduces support ticket volume and your total cost of ownership (TCO)," the company explained.
Essentially, the Resource performance report enables IT admins to optimize RAM and vCPU usage on Windows 365 PCs in their organization. It helps to allocate resources to users based on specific needs, track performance, detect issues, and take proactive steps to address performance issues. For instance, administrators can add more computing resources to devices with low resource performance scores.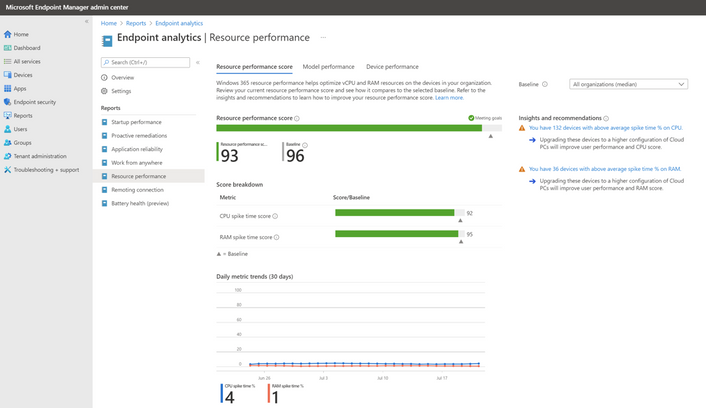 Windows 365 Endpoint Analytics: Remoting connection report
Meanwhile, the Remoting connection report provides insights into connection quality and how it impacts the overall user experience. It includes two important charts; round trip time (ms) and sign-in time (sec).
The sign-in time history provides information on the total time taken for users to connect to the Windows 365 Cloud PCs. Moreover, the round trip time history report shows the time a packet takes from users' devices to reach Cloud PC and return to the source.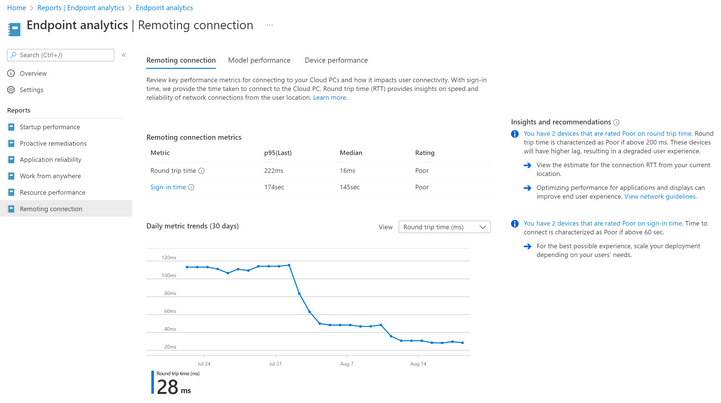 Microsoft notes that the Resource performance and Remoting connection reports are available for enterprise customers with Windows 365 Cloud PC licenses. IT admins will need to sign in to the Microsoft Endpoint Manager admin center, head to Reports >> Endpoint analytics, and then select the Resource performance or Remoting connection option.
Do you think these reports will make it easier for you to assess potential problems with the Windows 365 Cloud PC service? Sound off in the comments section below.