Microsoft Teams has introduced a set of new video filters in preview to enhance video calls and meetings. The Microsoft Teams desktop app already supports brightness and soft-focus filters, but the latest update now lets participants apply frames and styles before and during meetings.
"Video Filters are a new feature in Microsoft Teams meetings that will allow participants to augment their video stream with visual effects, such as frames and styles. These filters are built on the Teams Platform infrastructure and provided by Microsoft first- and third-party partners as apps and displayed as a collection of filters," the company explained in a message on the Microsoft 365 Admin Center.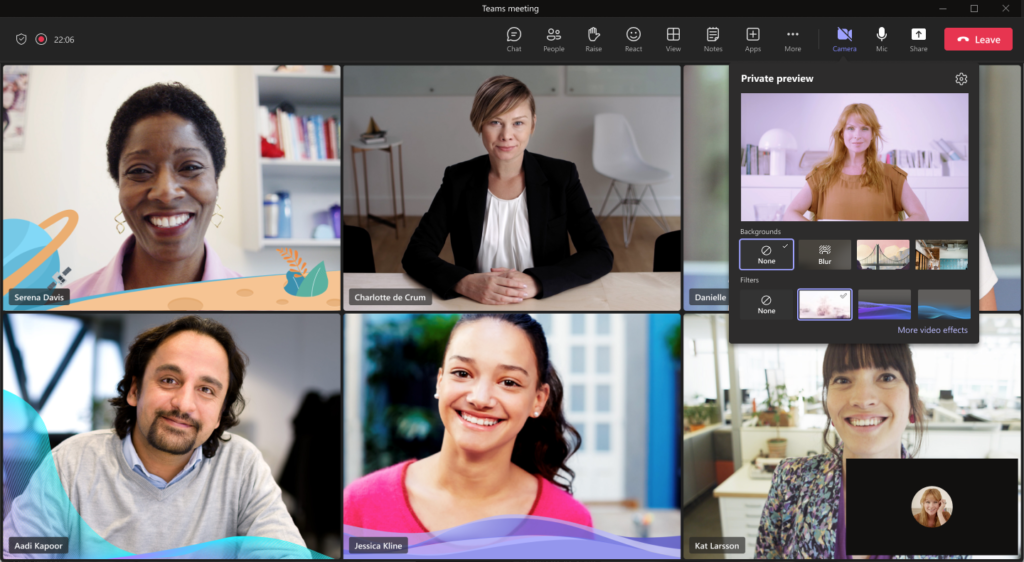 To apply the new video filters, attendees will need to provide consent to install the Custom Filters app to process data about their facial features. Once enabled, Microsoft Teams users can enable video filters from the quick tray available on the pre-join screen. It's also possible to apply video effects during the meeting by clicking the More menu and selecting the Video effects button.
IT admins can use the Custom Filters App to control video filter effects
Microsoft notes that video filters are enabled by default for all commercial and GCC customers. Administrators can head to the Teams admin center to disable them for end users in their organization. Meanwhile, the feature is turned off in education tenants, and it's up to the IT admins to allow meeting participants to apply video effects with an app permission policy.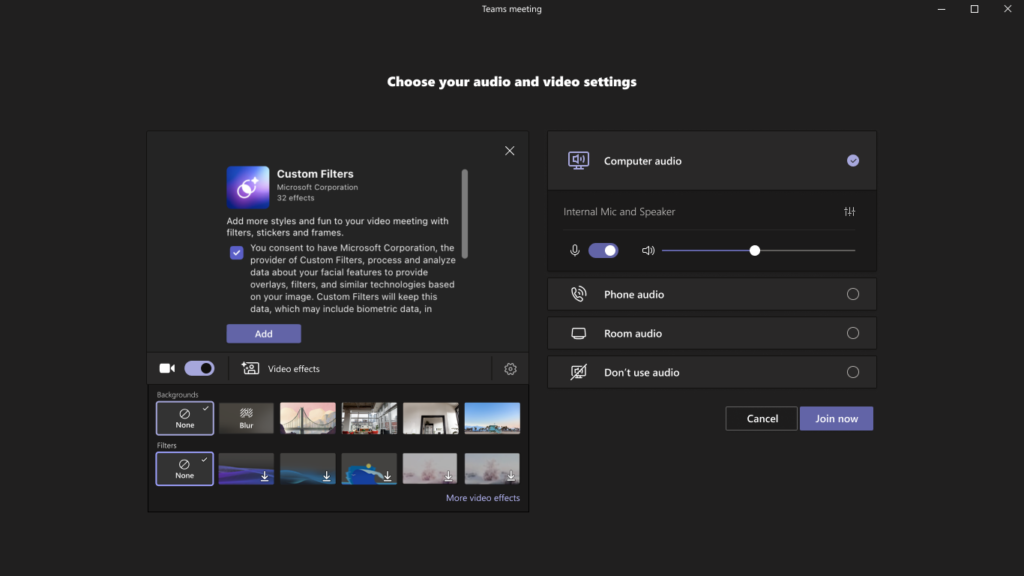 It is important to note that support for new video filter effects is currently available in the public preview version of Microsoft Teams. Microsoft plans to start rolling out the feature to all commercial and GCC customers next month. The company has recently announced several updates for Microsoft Teams, Viva, Outlook, as well as other Microsoft 365 apps, and you can find more details in our separate post.