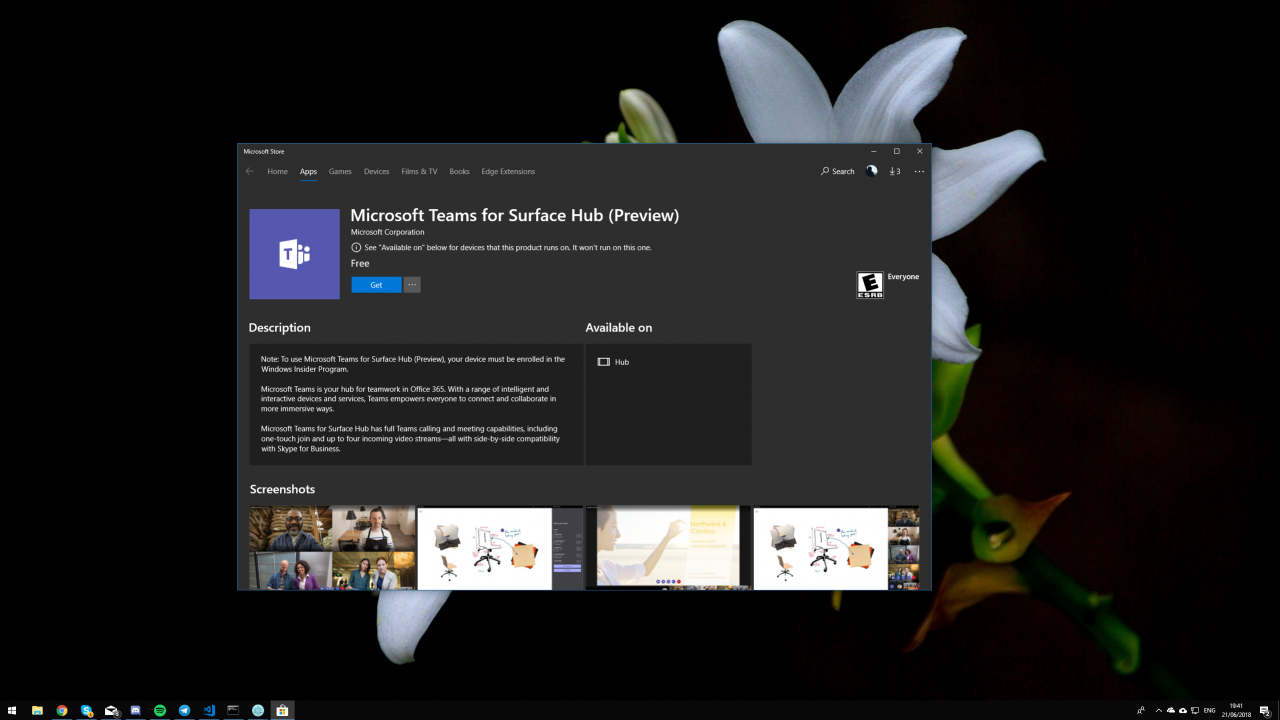 Microsoft is throwing everything it has at making Teams the central hub of your productivity. While email will likely never go away, for everything else, Microsoft hopes that you can accomplish those tasks inside of Teams.
With the Surface Hub 2 being announced this year and arriving next year, the company needs to have Teams ready for that platform. And of course, existing Surface Hub owners likely need access to Teams as well via the Windows Store.
If you are a Windows Insider, it looks like the Surface Hub version of Teams from the Windows store is entering preview and you can download it here, as spotted by Aggiornamento Lumia.
There shouldn't be too many, or really any, surprises with this app for the Hub but for those that have invested in these devices and are using the tool on the desktop/mobile, this will be good news. Of course, the natural question is when will it leave the preview state which should be coming a couple weeks or so after this preview formally is launched but only time will tell when the app is fully available to everyone.
This is another small step for Teams as the product expands its footprint in the Office 365 ecosystem.