Microsoft Now Lets IT Admins Send Messages to Windows 11 Lock screen, Desktop, or Taskbar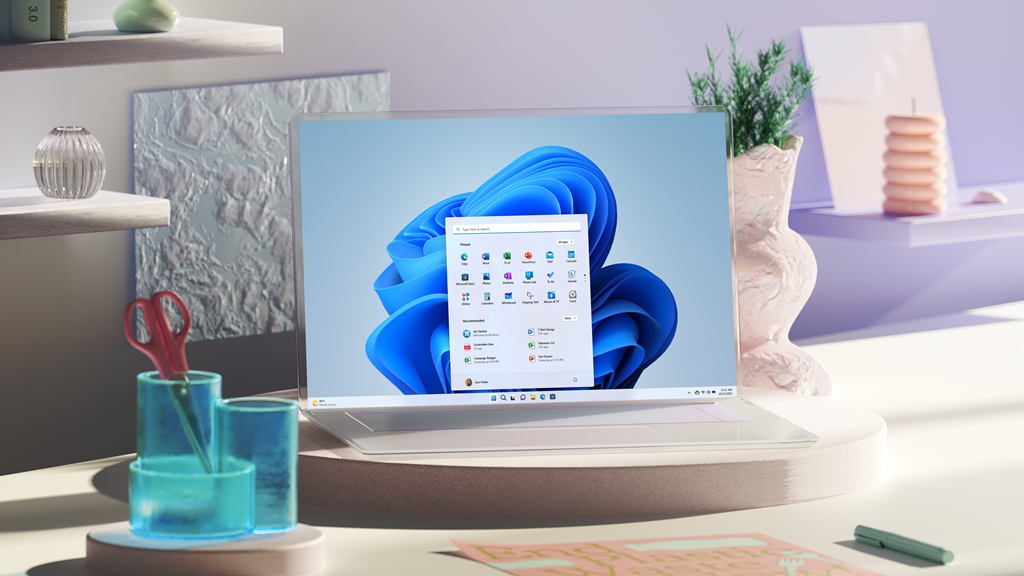 Back in April, Microsoft announced a new organizational messages feature that allows companies to send messages to users on their desktops, lock screens, or above the taskbar on Windows 11 PCs. The organizational messages feature is now available in public preview for Insiders on the Release Preview Channel in Windows 11 22H2.
Specifically, IT admins can configure these messages in Microsoft Endpoint Manager. It's also possible to customize messages with a logo and URL, assign them to users, and select the frequency of the messages. Microsoft Intune provides built-in message templates for the taskbar, notification area, and the Get Started app.
The taskbar messages allow IT admins to deliver important notifications to employees, such as critical software updates. Moreover, the notification area messages help to deliver informational messages, including employee training and optional updates. The Get Started app messages are designed to onboard new employees and provide resources such as support information, policies, and device tips.
"With organizational messages, you can leverage Microsoft Intune to configure and send branded messages to help people learn about their organization or ramp up for new roles. You can also notify users about organizational updates and trainings," the company explained.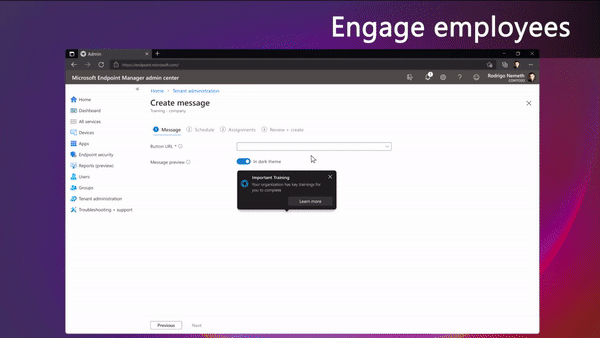 How to get started with organizational messages in Windows 11
IT admins can configure organizational messages in the Microsoft Endpoint Manager admin center by following the steps mentioned below:
Head to Tenant administration >> Organizational messages, and then click the Message tab.
Click the Create button, choose the message type and message theme, and click OK.
Follow the onscreen instructions to customize messages, schedule the delivery time and assign it to users.
Once a new device is enrolled, users will be able to view the organizational messages in the Get Started app which will automatically launch once during the first 7 days. Users can click on any message to access additional resources required to complete the onboarding process.
Microsoft says that the new organizational messages feature is supported on devices running Windows 11 version 22H2 or later. It's included with the Microsoft 365 E3/E5 as well as Enterprise Mobility + Security E3/E5 and Windows 11 Enterprise E3/E5 licenses. Microsoft has also confirmed a couple of known issues and limitations, and you can find more details on this support page.