Microsoft to Rebrand Yammer as Viva Engage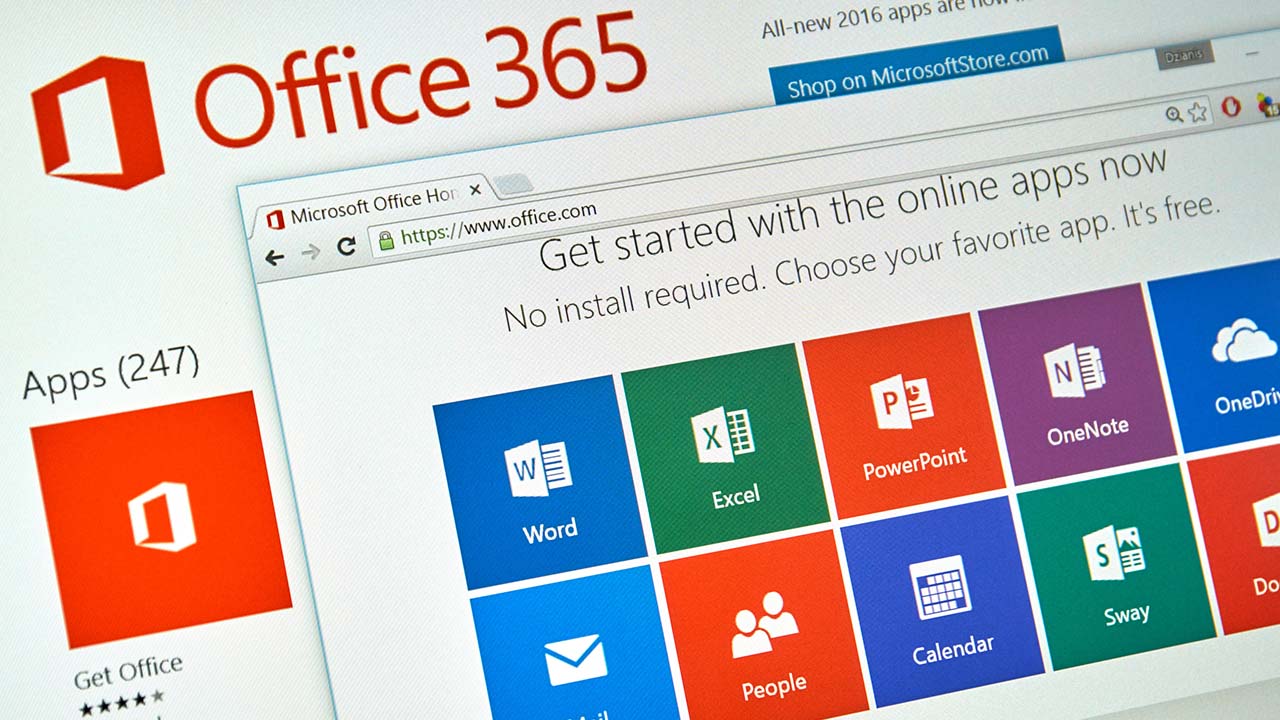 Microsoft has announced that it's rebranding the Yammer app to Viva Engage. The new branding changes will begin rolling out to the Yammer mobile apps and the Communities app in Outlook next month, with the Yammer web experience to follow in Summer 2023.
Microsoft explained that the first stage of the rebranding effort began with the rebranding of the Yammer Communities app for Teams in August 2022. In March, Yammer users will see a new logo, app icon, and name on mobile and the existing Communities integration in Outlook on desktop. This change aims to unify Viva Engage across all platforms, including Microsoft Teams, Outlook, mobile, and the web.
"Over the next year, Yammer experiences will be rebranded to Viva Engage to better align with Microsoft Viva and become a key pillar of the Microsoft Employee Experience Platform," Microsoft explained. "This change is a direct result of the feedback we've heard from you, our customers, and it will help us deliver an integrated experience and a single Viva Engage platform across apps and endpoints—wherever you choose to engage."
In April, Yammer.com will show a banner to inform users about the Viva Engage rebrand happening in the next few months. Microsoft plans to update all Yammer.com URLs and roll out redirection for legacy URLs later this year.
Viva Engage adds Leadership Corner, campaigns, and other new features
Microsoft has also announced the general availability of several new features in Viva Engage. First up, the Leadership Corner tab helps leaders connect with their employees via campaigns, posts, and events. It's also possible to create Ask Me Anything (AMA) sessions that provide Reddit-like features such as Q&A, upvoting, GIFs, and images.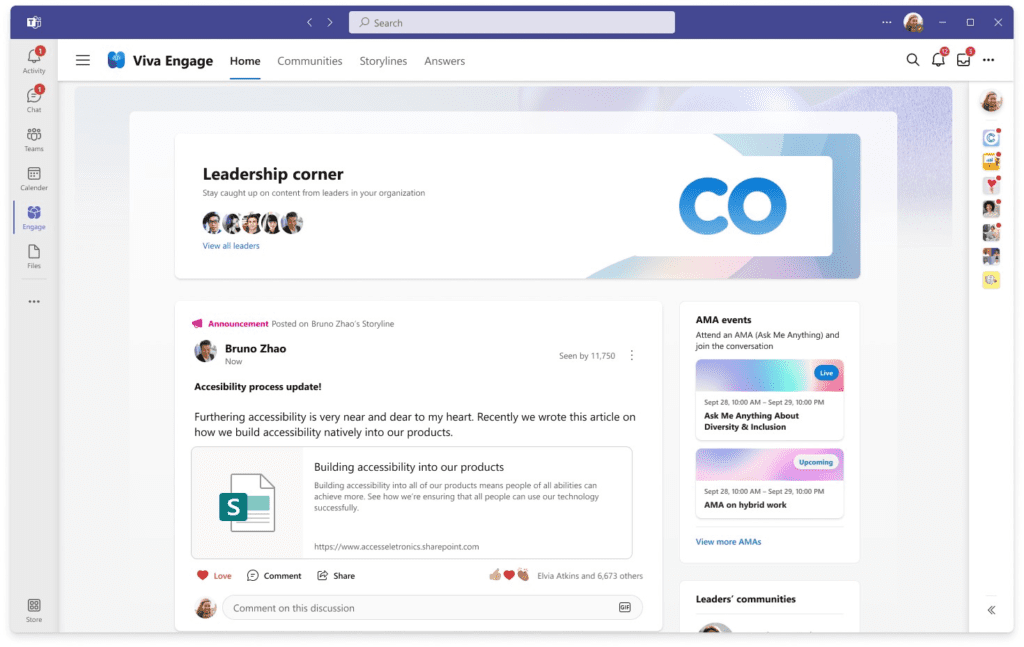 Additionally, Microsoft introduced a new campaigns experience that enables business leaders and communicators to drive initiatives such as charity events. The dedicated campaign page lets them measure progress and view key sponsors and top contributors.
Microsoft has also announced that Answers in Microsoft Viva is now available for Viva suite and Viva Topics customers as a new Viva Engage tab. The Answers in Viva feature helps to match employee questions with experts and answers. It also surfaces trending content, recommended questions, and earned badges.
Lastly, Microsoft introduced support for Advanced Analytics in Viva Engage. The feature provides various dashboards to track campaign analytics, audience analytics, personal analytics as well as global answers. Microsoft says that it's up to the IT admins to disable Advanced Analytics in their tenants.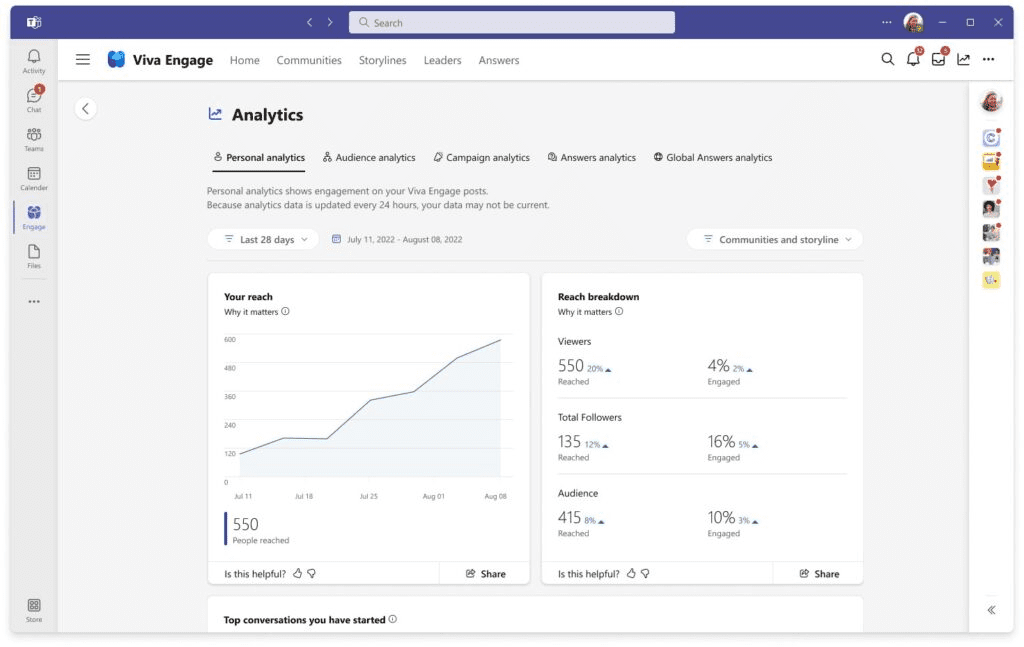 Microsoft notes that the branding changes will not affect the existing features and pricing for Microsoft 365 customers. The company invites users to join its AMA session on February 23, 2023, at 09:00 AM PT to learn more about the upcoming changes.