It is only one year since Windows 8 and Windows Server 2012 were made generally available (GA), and even less than that since the significantly updated System Center 2012 SP1 was released to the public.  Customers are still running older versions or are coming to grips with the features of the new versions. Now those same customers are faced with another wave of releases, this time with Windows 8.1, Windows Server, and System Center 2012 R2. This is all part of Microsoft's new "cadence," in which the company will release software more frequently. But one has to ask: Is it too frequent?

Microsoft's Release Schedule: The Past
Once a small and agile speed boat that could accelerate into new maneuvers, Microsoft quickly grew into a behemoth oil tanker that required reorganizations and time to change direction. One can see this in how products were released:
Windows NT 4.0: August 1996
Windows 2000: February 2000 (3.5 year gap)
Windows XP: October 2001
Windows Vista: January 2007 (5.5 year gap)
With the release of Vista, Microsoft made a promise that releases would be on a more predictable schedule. We would get one major release, followed not too long after by a minor (R2-style) release:
Windows 7 (minor following Vista): October 2009 (2.5 years after Windows Vista)
Windows 8 (major): October 2012 (3 years after Windows 7
Typically consumers use whatever version of Windows that comes pre-installed on their PCs; only hard-core enthusiasts buy online or off-the-shelf Windows upgrades. And most businesses appear to have fallen into the "wait for service pack 1" mentality by delaying deployments until the minor release was available. For example, few businesses installed the widely abused Vista, Windows 7 has finally been accepted to replace Windows XP, and Windows 8 in the enterprise has made Vista look as popular – enterprises fear large-scale change, which is perceived as requiring large-scale user education followed by expensive hand-holding.
We all thought that we had a routine that was predictable: Three years after Windows 8, we'd get Windows 9, and businesses would upgrade to that from Windows 7. And then blogger Mary Jo Foley reported on a story that surprised us all.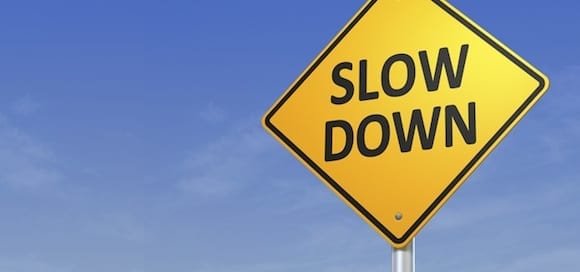 Code Name "Blue"
Everyone was expecting news to eventually emerge of a Service Pack 1 for Windows 8 and Windows Server 2012.  However, the clues were there that something was a little different. A huge hotfix rollup was released for when the new OSs went GA. Both Windows Server 2012 and System Center 2012 SP1 received regular "cumulative updates," which are like mini-service packs. Furthermore, Redmond (Microsoft's headquarters) had become an informational black hole. I think we were all surprised when Foley blogged about a new ambitious project by Microsoft called "Windows Blue." Rather than being just the code name for a new version of Windows, this was a change in envisioning/design/development/testing that allowed a range of products to be developed in a new way:
Agile development: With more frequent releases Microsoft could change courses to embrace industry paradigm shifts to which they had been traditionally late to the party, such as Internet integration, mobile computing, and Software-as-a-Service (SaaS) cloud computing.
Collaboration: Typically Windows and System Center were developed separately with their own release cycles. This led to the distressingly late arrival of System Center support for widely acclaimed Windows Server 2012/Hyper-V.
We thought that Blue would be some sort of glorious service pack, or a range of service packs to bring the various desktop, productivity, server, management and cloud products closer together. We had no idea that it was a whole range of new products that would be GA just one year after the release of Windows 8 and WS2012:
Windows 8.1
Windows Server 2012 R2
System Center 2012 R2
And unlike previous R2 releases, this is a set of products that have more than just a few features that you can brief people on in half an hour. What Microsoft has accomplished in maybe six months of development time (preceded by design and followed by test/fixing) is astonishing. There is so much change in just one year that we have to ask a critical question: Is Microsoft giving us too much change too quickly?

Microsoft Rapid Release Cadence: Pros and Cons
The timing of Microsoft's releases has changed. Rather than giving us a massive release every two to three years, it now looks like we'll get a smaller, but still significant, releases every 12-18 months. As usual, Microsoft neither talks about future features nor schedules but we can guesstimate. What are the positives and negatives of this cadence?
Keeping Up With Change
I recently presented a breakdown of the new features of WS2012 at a community event in London (UK).  I saw the now-expected amazed look on people's faces: We expect to see a glorified service pack but are stunned to see the quantity of new features and changes to old ones. I know the feeling; it was like that for me too. I had made quite a bit of progress with WS2012 and was only starting to make progress with System Center 2012/SP1 when the details of Blue were made public. My job is to learn this technology and teach it to Microsoft partners in the Republic of Ireland and Northern Ireland. I have a great lab and time to study these products, whereas most people only have change-controlled production systems and no free time. Just how are they expected to keep up with this change?
I've presented on and answered questions on WS2012 since it was a beta. And to this day, most customers are still unfamiliar with things like the AD Recycle Bin (there since W2008 R2), Direct Access (W2008 R2), Storage Spaces (WS2012), the changes to live migration (or that it exists) in WS2012 R2 Hyper-V, and much more. Most people working in IT aren't as clued in as those who read articles on the Petri IT Knowledgebase, subscribe to blogs, or follow influencers on Twitter. If they couldn't keep up with previous releases on the two-to-three-year cycle, then how will they keep up with nearly annual changes, especially in a time when Microsoft appears to be shrinking its technical presence in the field?
Too Much, Too Young
(Credit to 1990's Brit-Rock group, The Little Angels, for that heading!) How many times after a pitch for a new Microsoft product does a manager or customer respond with "We always wait for Service Pack 1"? I've got some good and/or bad news for you: We're probably never going to see a thing called a "service pack" again for Windows or System Center under this new regime. If you wait for an officially named SP1 then you're going to be stuck on Windows 7 and Windows Server 2008 R2 for quite a long time.
People are genuinely nervous about jumping onto the bleeding edge of technology because they don't want to be the ones losing blood. Frequent releases with lots of change are a challenge for the nervous. However, there is an upside. Cumulative Updates (CUs) are like mini-service packs and they are released pretty frequently. Change-controlled environments, such as pharmaceuticals, will probably hold back, but maybe a few CUs will satisfy others.
I believe that the scale of change in WS2012 R2 is unusual. I don't this it would be repeated in a Windows Server 2012 R3 or Windows Server 2015 in another 12-18 months' time. I suspect that much of the innovation stems from features that they wanted to include in WS2012 and didn't have time to complete. vNext of Windows Server might have much less to write about.
Training and Documentation
Some, including me, might say that Microsoft sucks at training and documentation. TechNet is to documentation what celery is to a fine meal: insufficient and unsatisfying. It could be argued that Microsoft still has to document WS2012, and here we go with a whole new release once again. While third-party books, training, and blogs can be good (at least those that don't copy/paste from TechNet), there are lots of areas and aspects on which we do not have official details or clear support statements. I can see bad things happening if Microsoft continues on this rapid pace without significant investment in documentation.
Quality Control
A few of us have been vocal about WS2012 hotfix quality in the last year. We were jumped upon by Exchange customers – not to defend Microsoft, but because they've been experiencing this for years. A company that prioritizes schedules and feature racing is not going to build a quality product. Bugs happen in any application more complex than "Hello World," but what has been happening lately in WS2012 is unacceptable. Promises of improvement have been made, but will they be broken with this hectic schedule?
Staff Turnover
As an MVP I get to work closely with some members of Windows Server and System Center. I know how exceptional and passionate these people are. I also have worked under huge pressure in strategically important projects. I know what stress feels like. I'm not talking about pressure, but the environmental illness that dedicated workers can suffer from. When do the program managers, architects, developers, and testers get a chance to recover if Microsoft moves from Windows 8 to Windows 8.1 to whatever they are probably planning right now?
We normally see staff movement or turnover in Microsoft after a product is finished. I hope that the constant pressures to release will not force people into a career change, to the benefit of skills levels in Google, Amazon, Apple, and so on.
Constant Account Manager Meetings
Some people complain that they only see their Microsoft account manager every two to three years. I bet that this will change for the better! On the other hand, some people celebrate that they only see their Microsoft account manager every 2-3 years.
It's Not All Doom and Gloom
Businesses are not going to perform upgrades every year. Even with two-to-three-year gaps, they've been going with every second version, milking a good operating system for every hour of life that it has. Will this change? I really doubt it. One of the first questions I hear when in a licensing meeting is "What are my downgrade rights?" Windows 7 was the OS de jour for replacing Windows XP. Windows 8.1 is drawing interest for manageable mobile computing in the enterprise, mainly as a dedicated vertical viewed differently to the PC.
The major positive is what we are seeing in WS2012 R2, Windows 8.1, and System Center 2012 R2. Microsoft observed how cloud computing has changed software: Companies must be agile, quick to change according to feedback, and pounce on new opportunities. Windows Server not only powers Azure, but Microsoft wants it to power all of our clouds. Our feedback is leading to changes that happen in months instead of years. We wanted tiered Storage Spaces, and we got it. We wanted a Start button, and we got it. We wanted Windows Azure Pack with AD support, and we got it. This rapid pace has a benefit, but it also has a cost. We can only hope that we can all afford it.