Microsoft Partnership Will Bring Windows 10 to Governments in China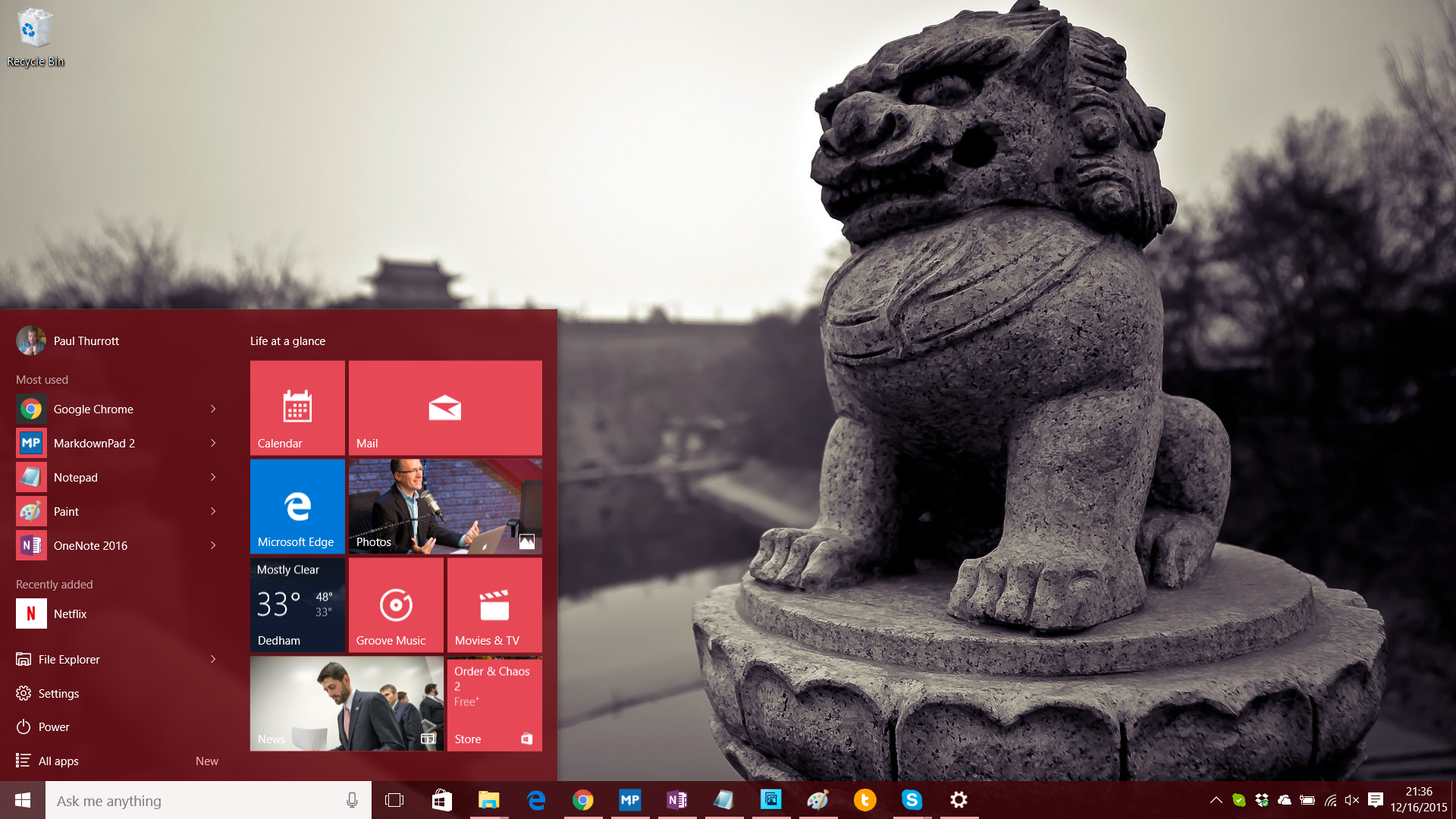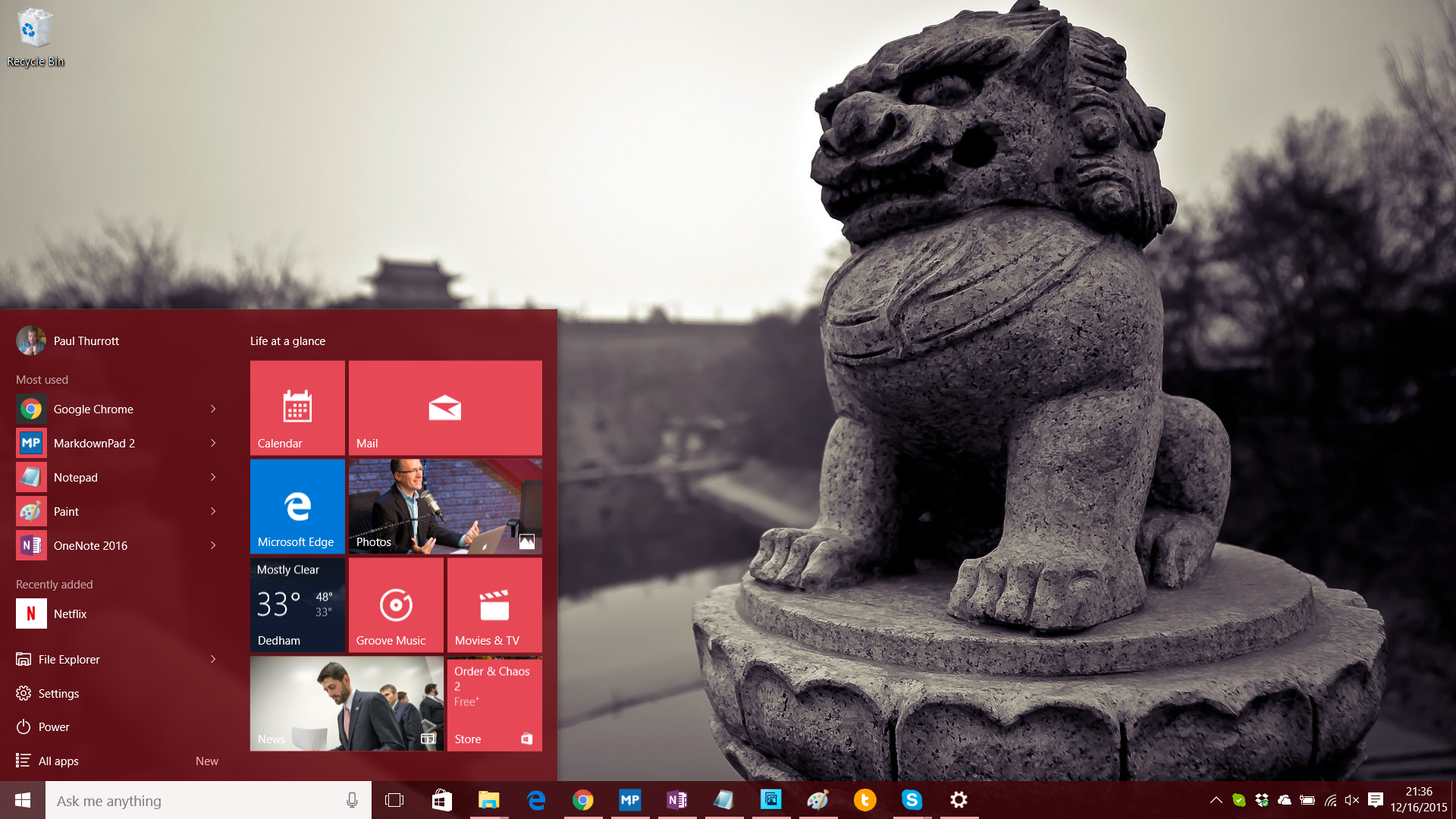 Microsoft has announced an expanded partnership with the China Electronics Technology Group (CETC) to create a joint venture that will sell and service Windows 10 in China's governmental agencies and certain state owned enterprises.
The new joint venture is subject to regulatory approval in China, Microsoft notes.
"This is the next step in the partnership with CETC that was announced in September," a Microsoft representative told me Wednesday. "We're creating a joint venture in China for the purpose of selling and supporting Windows 10 for government and state owned enterprise customers. This is a positive step toward securing eventual clearance for Windows 10 as an approved operating system for these government customers."
Provisionally called C&M Information Technologies, this new joint venture will be based in Beijing and will serve government agencies and state-owned enterprises in key infrastructure fields such as energy, telecommunications, and transportation, Microsoft says.
To achieve regulatory approval, Microsoft will create a government-approved Windows 10 image that includes Chinese-specific features such as government-selected anti-virus software. C&M Information Technologies will be the exclusive licensor for this software, and it will provide product activation, patch management, deployment services and product support to these government customers.
And going forward, C&M Information Technologies will collect feedback from its Chinese government customers so that they can tailor future Windows 10 image versions for their specific needs.
"It's common for governments to look to specialty technology partner organizations to deploy technology at scale," Microsof's Yusuf Mehdi says, "and this venture signals the possibility for new opportunities for Windows 10 in the many government entities in China."
Microsoft and CETC have been working on this custom image of Windows 10 since the two initially announced their partnership in September. Assuming its approved by the Chinese government, it will become available to governmental organizations there in the weeks and months ahead.
While this is big news, Microsoft's CETC patnership and the new C&M Information Technologies joint venture is only one of several efforts Microsoft is making to push Windows 10 adoption in China.
The software giant also partnered with Tencent, a leading social networking and gaming service, Qihoo 360, a leading Chinese internet security company; and Lenovo, the world's biggest PC maker, to "deliver a great Windows 10 upgrade experience" to Chinese consumers. And it recently partnered with Baidu, a Google-style Internet gateway, to make it easier for consumers to upgrade to Windows 10 as well.
That latter partnership is interesting because Windows 10 upgrades delivered through Baidu—which has over 600 million active users—are configured with Baidu.com as the default homepage and search engine in the Microsoft Edge browser in Windows 10. In return, Baidu agreed to deliver universal Windows applications for Search, Video, Cloud and Maps for Windows 10.
On a related note, Microsoft also partnered with China-based Xiaomi to help test Windows 10 Mobile on its Xiaomi Mi 4 smart phone, which is normally configured with Android.