Back in June, when Microsoft announced Windows 11, the company received praise for the interface and scorn for the lack of clarity about the hardware that could run the OS.
Generally speaking, to run Windows 11, you need a device with an 8th gen Intel chipset or newer or from AMD, a Zen 2 chip or newer along with 4 GB of memory, 64GB of storage, UEFI secure boot, and TPM 2.0 – these are the baseline requirements for the OS. But that's not the entire story as Microsoft is announcing today a few exceptions to this previously communicated information and the fact that unsupported hardware can also run the OS too.
The update that Microsoft is announcing today is that Intel Core X-series chips from the 7th generation, Xeon W-series, and 7820HQ (Surface Studio 2) will now support Windows 11. On the AMD side, Microsoft is not adding any additional chips to the supported list.
The short version of this update is that Microsoft isn't changing much in terms of supported devices and is holding firm on requirements to run Windows 11. That being said, it is convenient that they are making the Surface Studio 2 now support Windows 11 when it previously was left out in the cold – coincidental, I am sure.
While there have been some odd rumors flying about when it comes to running the OS in a VM, Microsoft is saying that these requirements also apply to those installs as well.
But what about those on older hardware who are currently participating in the Insider program and Windows 11 is running without any issue? This is where we enter the choppy waters of the enthusiast segment.
If you want to run Windows 11 on older hardware, for instance after performing a Windows 11 upgrade from Windows 10, there are two paths but be warned that I would not recommend doing this for a work/corporate device. And I would only do this if you are intimately familiar with Windows and how it operates, otherwise, stick with Windows 10.
The first option is to join the Windows Insider program, this is one path to running Windows 11 but requires you to install frequent updates and the stability of each build can be a roll of the dice, especially on older hardware. The other option is to use the Media Creation Tool as this will enable you to bypass the blocks that most will encounter when trying to update to Windows 11 with incompatible hardware.
What this boils down to is that enthusiasts who are most likely to be impacted by not being able to run Windows 11 because of older hardware, have a path forward for the OS. But for the vast majority of people running older hardware, they will not be offered Windows 11 updates or have the option to install the OS.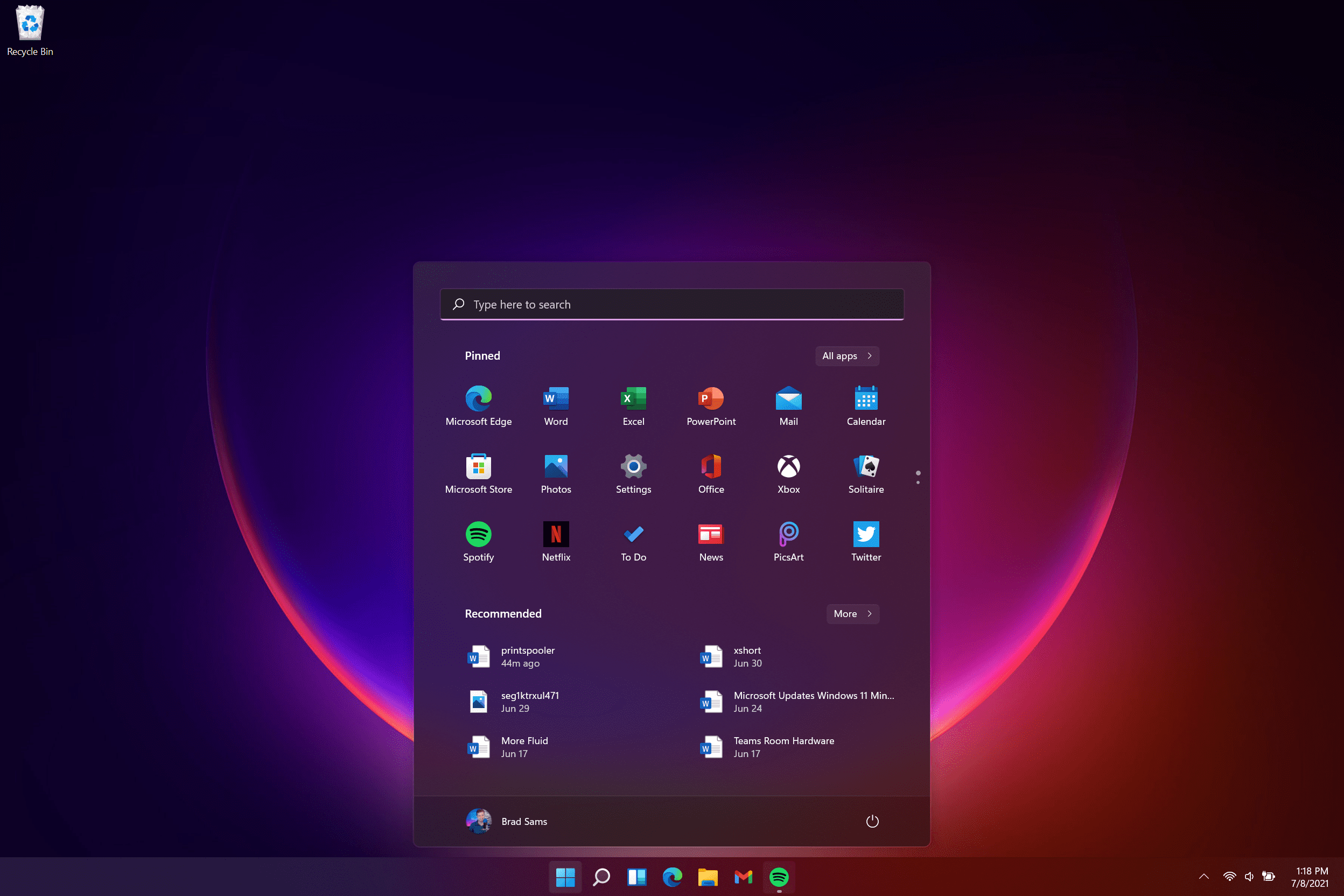 And this is a reasonable approach for Microsoft. While not perfect, it gives those who want to run Windows 11 on their current hardware a path forward, while unsupported, those that are technical enough to use these paths also understand the risks that are involved.
Microsoft is also announcing today that they are re-releasing the PC Health Check app to Insiders to provide more details and clarity around why a device is not capable of running Windows 11 if it fails one of the requirements listed above. After this app is fully baked, the rest of society will be able to download it once again.
The takeaway here is that Microsoft is pushing the baseline of devices that can run Windows 11 up significantly from that of Windows 10 which should help the OS and Microsoft create a more secure compute environment. At least, that's the idea and for most users, this will not be an issue.
In the corporate world, no one is flocking to Windows 11 on day one, it will likely come with a hardware refresh for end-users if they are running something older than 8th gen Intel chips and the problem will solve itself. And considering that Windows 10 is supported for five more years, the challenge of outdated hardware becomes a non-issue as these requirements will not inhibit using Windows in the workplace.
For the consumer, I would hedge that the majority of users don't know or quite honestly, probably don't care about if they are running Windows 10 or Windows 11. And for those that do care about running Windows 11 right away, and have older hardware, there are options available.
The fact that we are still talking about Windows 11 min specs falls squarely on Microsoft's shoulders. Their poorly communicated requirements and a compatibility app that should have never been released created confusion for what should have been a moment of celebration.
With Windows 11 min specs now resolved, even if you don't agree with this approach, at least we know the baseline and can move forward.