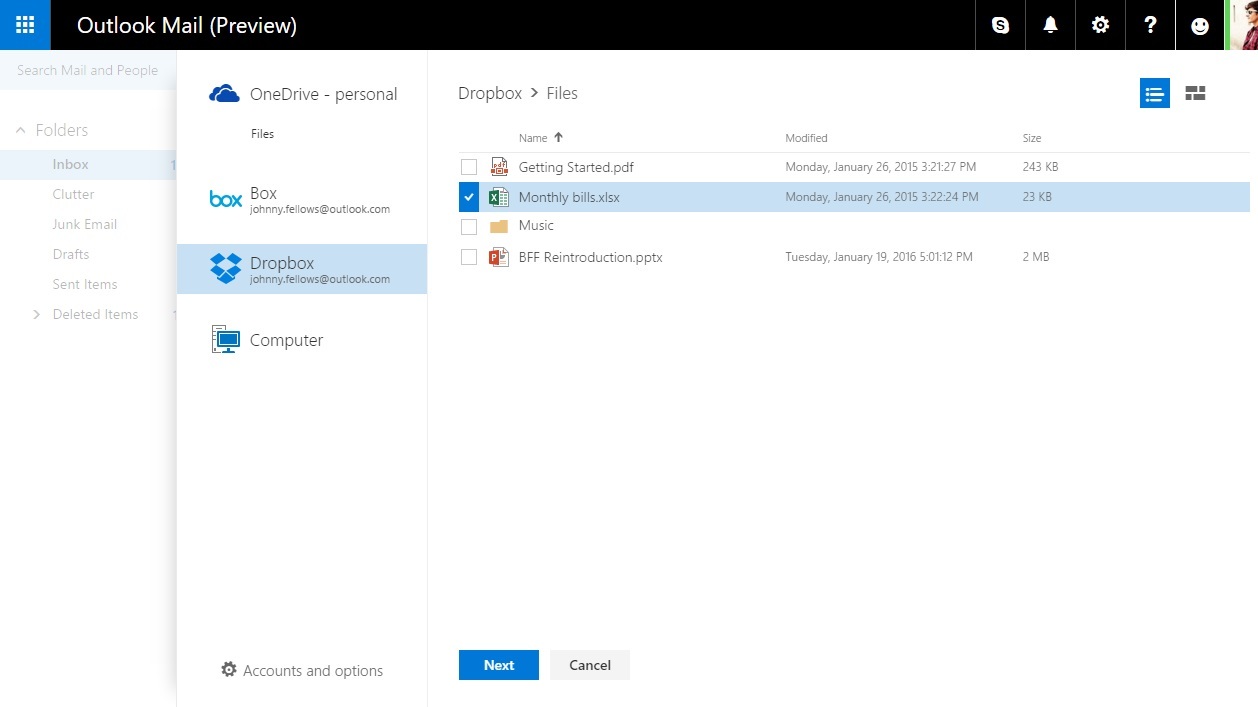 Last year, Microsoft announced its Cloud Storage Partner Program (CSPP) that made it easier for cloud storage providers to connect to Office Online and Office for iOS. Today, the company is expanding that program and is adding new features to Outlook.com.
Co-Authoring support for Microsoft's Office Online apps has been supported since 2013 but only if the files lived in OneDrive. Starting today, they are expanding the co-author support to any storage provider who is in the CSPP program; this list includes Box, Citrix ShareFile, Dropbox and Egnyte.
For those of you who use Outlook.com and also Box or Dropbox, these services are now integrated into the web email service which means you can access your files on those platforms directly inside of Outlook. This feature has not yet rolled out but Microsoft says it will arrive in the 'coming weeks'.
Both of these new features will make it easier to use Microsoft's Office and email service with third-party providers. While the company would love for you to use its OneDrive platform, it is not a primary driver of revenue for Microsoft.
Knowing this, it makes sense that they want Office (a key product offering for the company) to be flexible enough to work with the storage service that best fits your need and tossing in support for Outlook.com makes its email service more attractive as well.
You can learn more about the new features, here.