Microsoft announced this morning the general availability of Microsoft Entra ID Governance service. The new cost-effective solution is designed to help organizations improve employee productivity and meet compliance and regulatory requirements.
"ID Governance extends the market-leading identity and access management platform in Azure Active Directory. It's easy to deploy, and includes capabilities for meeting compliance requirements with ML powered access review recommendations, a no-code/low-code approach for extensibility, workflows for automating identity lifecycle management tasks, and access provisioning for SaaS and on-premises applications," Microsoft explained.
With Microsoft Entra ID Governance, customers can govern the identity/access lifecycle as well as secure privileged access across apps and services in on-premises cloud environments. They can use Microsoft Entra access reviews to control group membership and application access.
The Microsoft Entra entitlement management feature also lets IT Pros automate access assignments, reviews, access request workflows, and expiration. They can use a time and approval-based role activation mechanism to block excessive access to sensitive resources.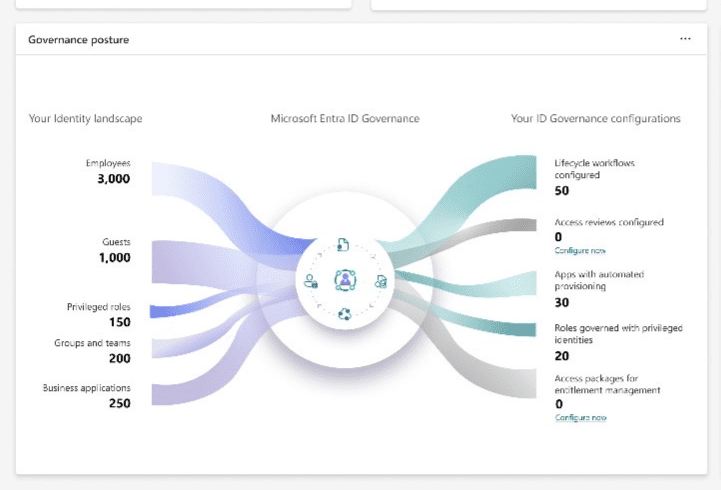 Getting started with Microsoft Entra Identity Governance
To get started, IT admins will need to sign in to the Azure portal and click the "Getting started tab" of Identity Governance. From there, administrators can access various features such as access reviews, Privileged Identity Management, and entitlement management.
Microsoft Entra ID Governance solution is currently available for organizations with Azure AD Premium P1 or P2 subscriptions. Starting on July 1, Microsoft will let customers buy the ID Governance solution from the official website or via Microsoft sales teams and licensing partners. The company has also collaborated with EY LLP, PwC, KPMG firms, and Edgile to help customers implement the service within their organizations.
Microsoft is hosting a free digital event "Reimagine secure access with Microsoft Entra" at 9 AM PT on June 20. If you're interested, you can sign up to attend the event on this page.