Microsoft Edge 111 Brings New Copilot Experience to the Sidebar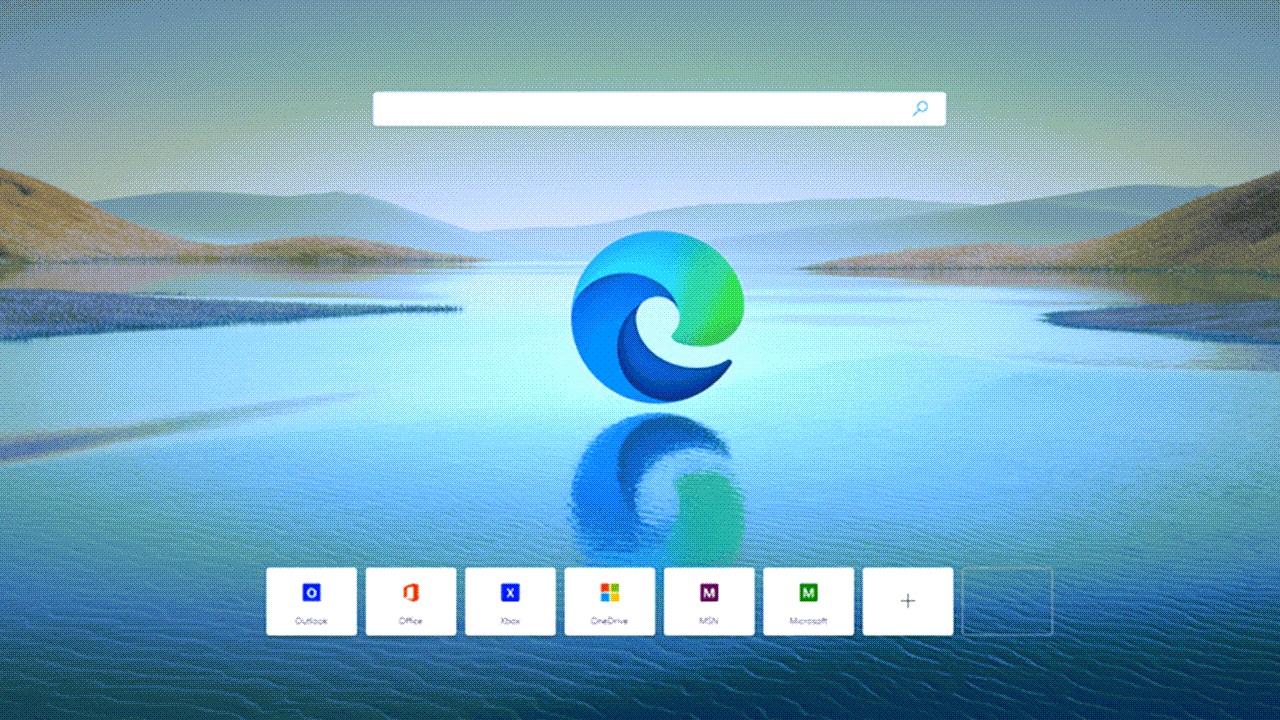 Microsoft released Edge version 111 on Windows, macOS, and Linux last week, and this update brought a noticeable UI change: There's now a big Bing button at the right side of the Edge toolbar, which integrates the new Edge Copilot experience that leverages Microsoft's Bing chatbot powered by OpenAI's ChatGPT.
Clicking the Bing icon in the toolbar opens the new Edge Copilot experience within the Edge sidebar (if users have signed up for the Bing preview). From there, users can ask questions to the Bing Chatbot or use its "generative AI" capabilities to create content about any topic.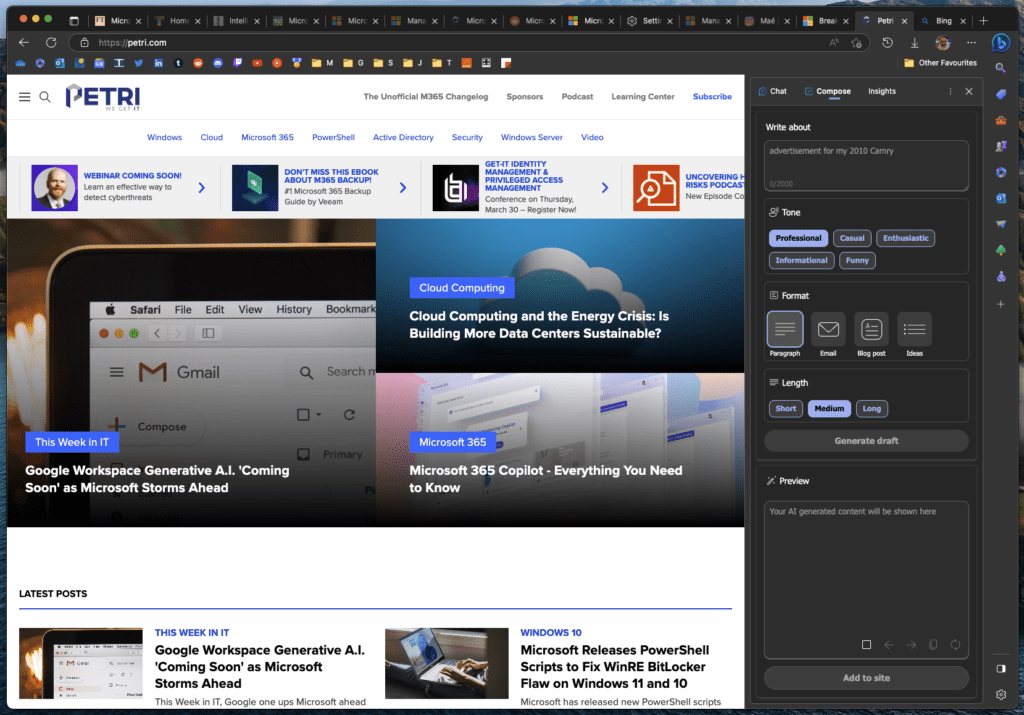 The "Insights" tab of the Edge Copilot experience can also identify relevant information about the web page that's currently open. At the bottom, users can also get more information about the website including traffic information.
Clicking on the Bing icon makes the Edge sidebar and the Edge Copilot experience stick, but you can also just hover your mouse over the Bing icon to make the sidebar appear. This new auto-hide feature is nice, though the new Bing icon may look slightly intrusive for Edge users.
IT admins can still customize the Edge sidebar experience
As of today, IT Pros can use the HubsSidebarEnabled policy to allow or block the sidebar for Edge users. There are 3 options with this policy:
Not configured: Edge users will have access to the Sidebar and Edge Copilot experience and be able to always show the sidebar or hide it automatically.
Enabled: With this option, the sidebar will appear at all times in Edge, and clicking the Bing icon will just open the Edge Copilot experience.
Disabled: This option will make the Sidebar and the Edge Copilot experience inaccessible for Edge users.
Microsoft noted that it's currently not possible to enable the Edge sidebar while having the new Copilot experience disabled. However, the company said that additional customization options for the Bing button in the Edge toolbar are coming.
New policy to enable the built-in Adobe Acrobat PDF reader
In a new update for Microsoft Edge 111 released on March 15, Microsoft also made two new policies available for controlling the built-in PDF reader in Edge. The NewPDFReaderEnabled enables the new Adobe Acrobat PDF engine that Microsoft announced last month. This new PDG engine will provide higher fidelity, improved performance, and more accessibility features for Edge users.
Lastly, IT pros can use the ShowAcrobatSubscriptionButton policy to show a button in this new built-in PDF reader to allow users to sign up for an Adobe Acrobat subscription. Microsoft plans to roll out this Adobe Acrobat PDF engine to all organizations starting in September 2023, and the legacy PDF engine in Microsoft Edge will be retired in March 2024.