Microsoft Defender for Individuals Gets New Identity Theft Monitoring Capabilities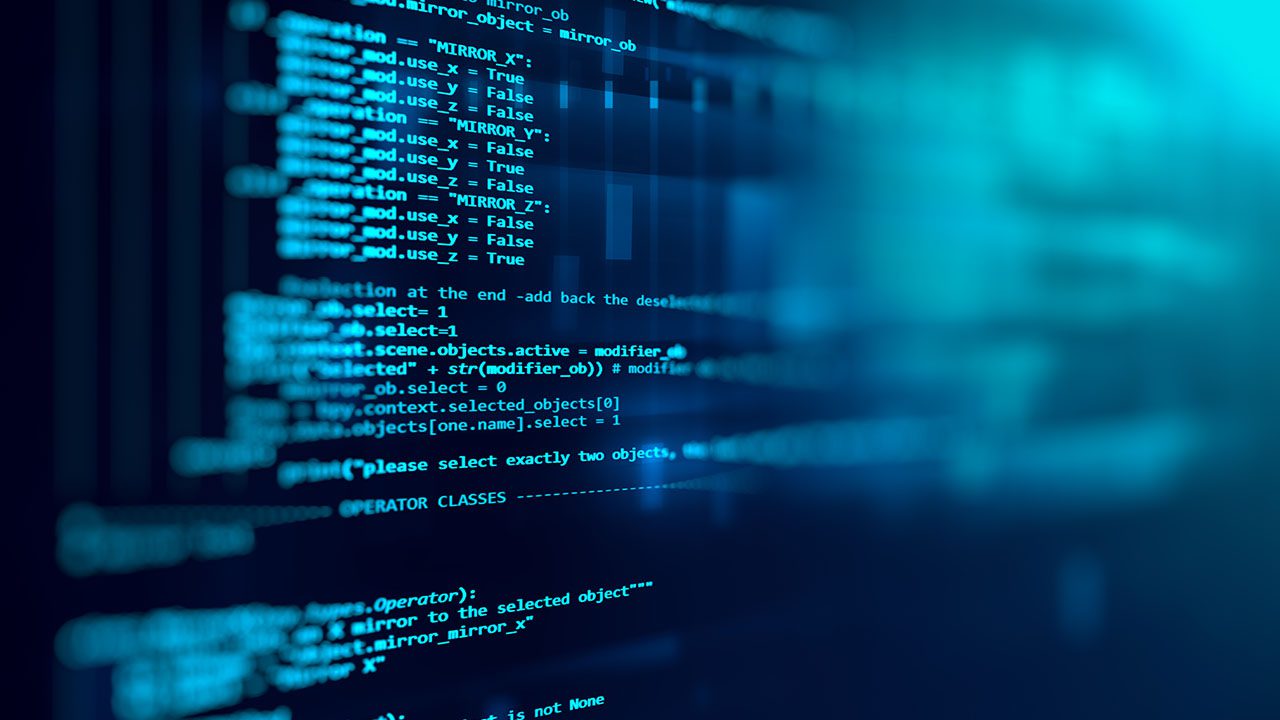 Microsoft has partnered with Experian to bring identity theft protection monitoring capabilities to its Microsoft Defender for individuals solution. The feature enables Microsoft 365 subscribers to monitor personal and family identity details for security breaches on the public internet and the dark web.
Microsoft Defender for individuals launched back in June to help users manage and monitor security protections across all platforms. It's available on Windows, macOS, Android, and iOS for all customers with a Microsoft 365 for Personal or Family subscription plan.
"Identity theft monitoring addresses one of the biggest challenges in preventing identity theft: visibility. We've partnered with Experian® to leverage their powerful identity monitoring technology to detect, track, and alert you whenever we find any identity information on the internet, the dark web, and less common sources like file sharing, chat rooms and many other places," Microsoft explained.
In Microsoft Defender, the identity theft monitoring feature can help users track and monitor up to 64 types of identity details for each security breach. These include email addresses, passwords, social security numbers, residential addresses, national IDs, passport numbers, bank account details, credit card details, and more. The feature can be used by parents who have set up a Family profile to manage breaches for all family members.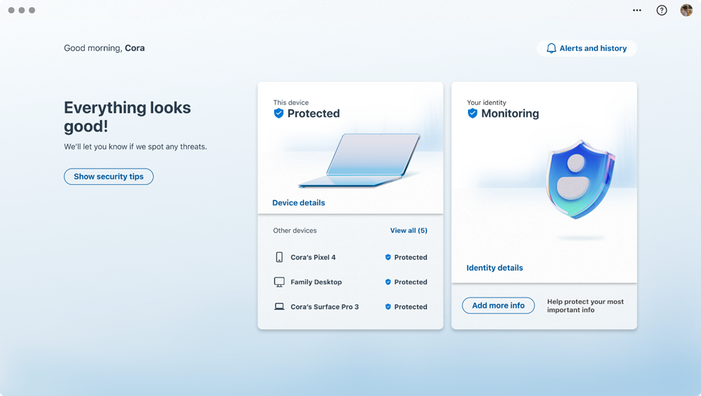 Once personal details are spotted in a breach, Microsoft Defender customers will receive a notification and detailed report. It will provide contextual information about the security incident, potential risks, and mitigation solutions.
It's also possible for customers to get 24/7 support from identity theft professionals via phone calls. The experts can help reduce the impact of security breaches and provide full-service identity restoration services in case of any fraudulent activity.
"Identity theft monitoring subscribers are insured for the costs associated with restoring their identity (document fees, legal fees, etc.) up to $1M USD and stolen funds caused by the identity theft up to $100K USD," Microsoft added.
How to enable identity theft monitoring in Microsoft Defender for Individuals
To get started, you will need to open the Microsoft Defender app or head to the My Defender portal and log in with your personal Microsoft Account.
Click the Get started button available on the identity theft monitoring card on the Defender dashboard.
Follow the onscreen instructions to create a profile, and then add the personal information types that you want to monitor.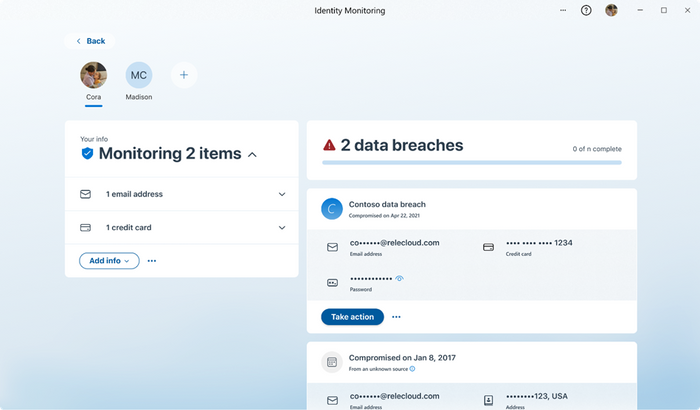 Microsoft notes that the identity theft protection feature is currently available for all US-based customers with Microsoft 365 Personal and Family subscriptions. However, there is no word on when the company plans to bring this capability to other markets.