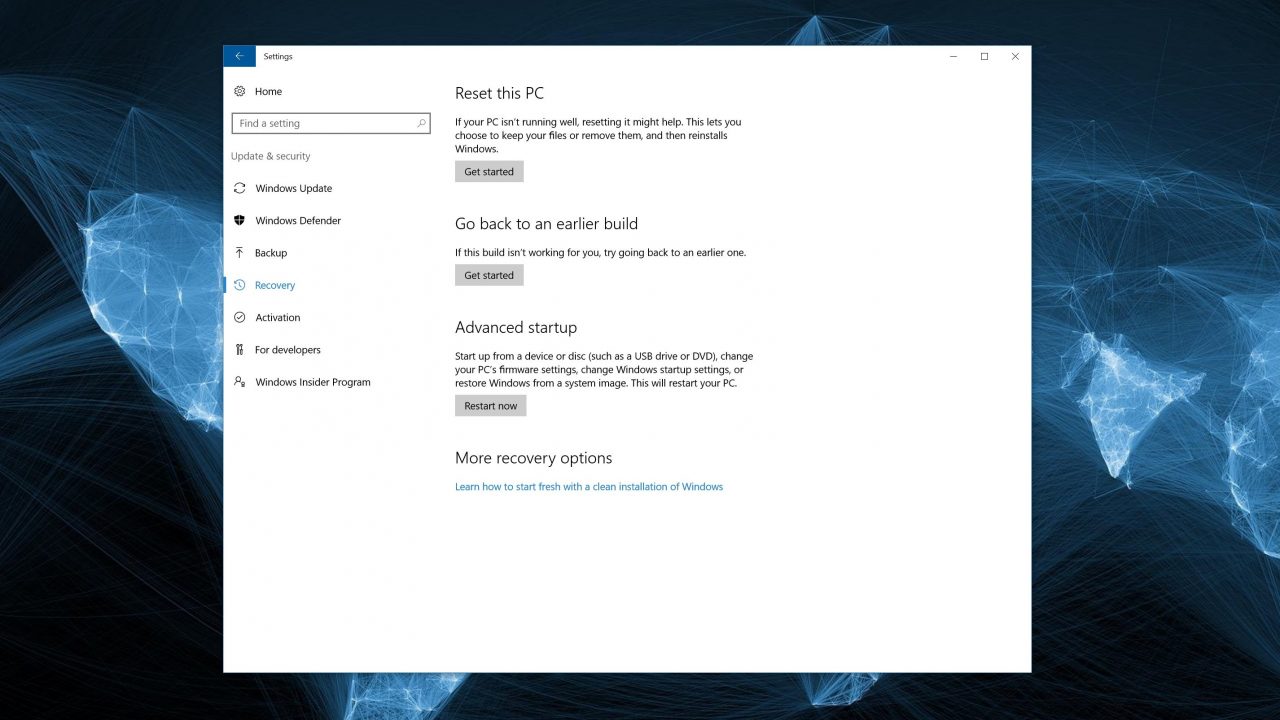 With each new version of Windows 10 that is released, Microsoft has included the ability to roll-back to a prior version of Windows within 30 days of installation. Starting with the Anniversary update that came out this week, the company is cutting that time Window to 10 days.
The reason for the reduction, according to Microsoft, is that the telemetry they received said that users will roll-back in the first several days or not at all. In addition, by cutting the length of the roll-back period to ten days, this allows Windows 10 to remove the old files and clear up space on the hard drive.
Winsupersite obtained the comment below from Microsoft regarding the change in the rollback period:
Based on our user research, we noticed most users who choose to go back to a previous version of Windows do it within the first several days. As such, we changed the setting to 10 days to free storage space used by previous copies
Typically, changes like this can be frustating for the end user as the company is reducing the options that a user has about removing significant changes to their operating system. But, in this case, I tend to agree with Microsoft that if you install a new build and it is running poorly on your machine, you will revert quickly and not on the 29th day.
But, the company could be a bit more transparent about this change as OS does not flag this change until after 10 days have expired – the screenshot above is from my install of the Anniversary update this week and it does not mention that 10 day limitation.