Microsoft Brings Intune Support to To-Do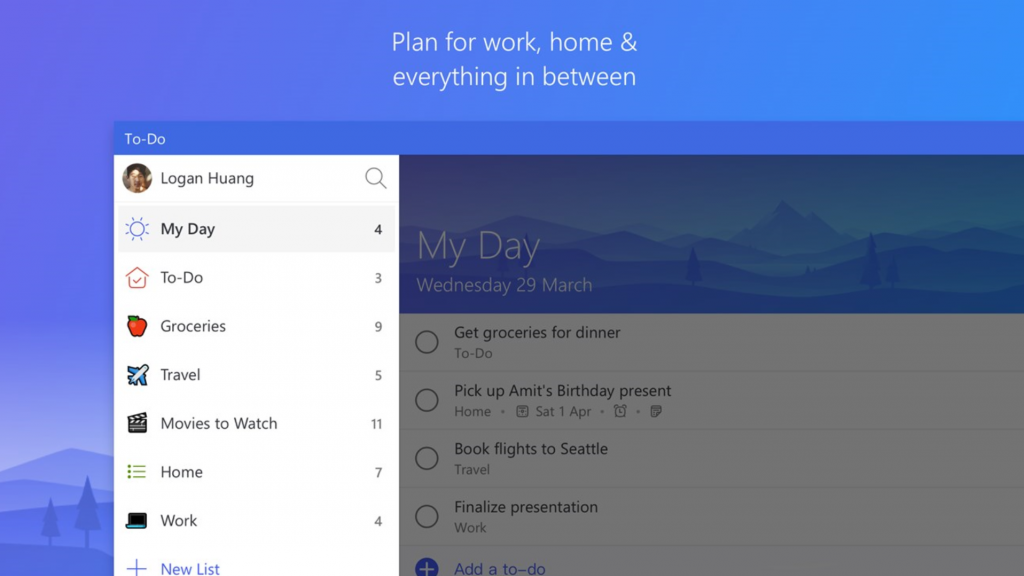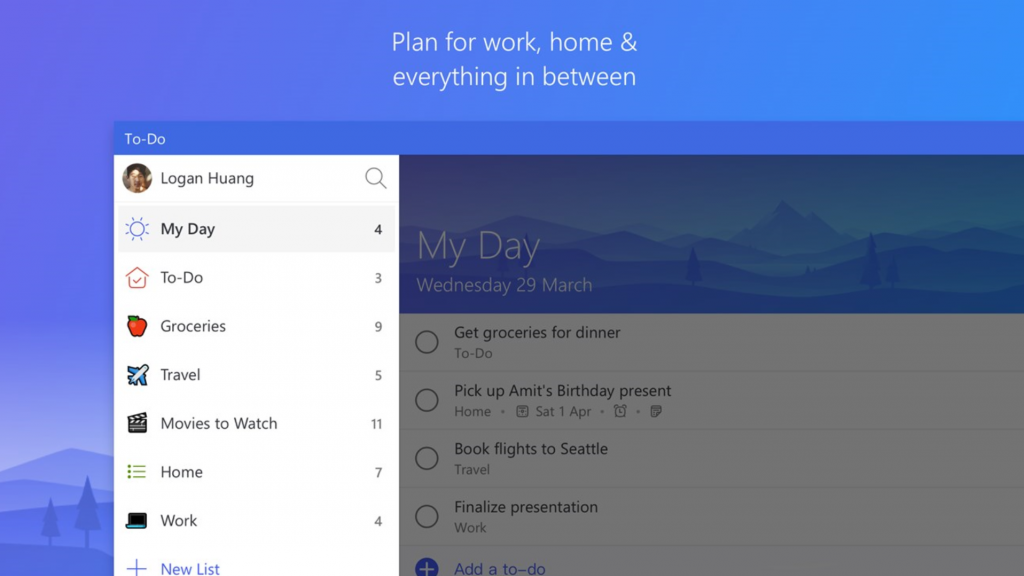 A few months ago, Microsoft started making serious improvements to its To-Do application that the company hopes will soon replace Wunderlist. While the app sat dormant for what felt like years, there is no question that Microsoft is once again committed to improving the product.
This week, in an update delivered to those who are beta-testing the mobile application, the team enabled support for Intune. If you are running this build, you can now test it with your Azure Active Directory accounts.
Intune is a cloud-based service in the enterprise mobility management (EMM) space that helps to distribute applications while keeping your corporate data protected. It's quite surprising that the company's task management application was not supported by this platform but now that this support will soon arrive, it will make it significantly easier for Intune customers to deploy the app.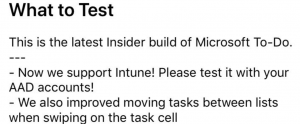 If you aren't familiar with To-Do, the app is Microsoft's attempt to remake Wunderlist but after a series of missteps, the app sat idle for many months. Bundle this with confusing information about when Wunderlist would be retired and when To-Do would reach feature parity with Wunderlist and you end up with users becoming upset at Microsoft for botching the Wunderlist acquisition and effectively ruining the original product.
With that baggage in the background, the To-Do team is once again updating the application at a much faster rate. Microsoft is quickly taking an app that was at the bottom of the 'task management' barrel and turning it into something that is quite useful.