 One of the key themes that Microsoft has been promoting over the last couple of years is 'extensibility', or the ability to extend a product with new plug-ins, add-ons and the like. Also, to no surprise, the company is also pushing its app store and while developers have been jumping on-board, the company has done a poor job at improving the visibility of these products.
One of the problems the company currently faces is that searching its app store or looking for all of the available add-ons for its productivity applications is not a unified or seamless process. With repositories scattered and app stores not having everything Microsoft offers, finding the app or plug-in you need is a challenge.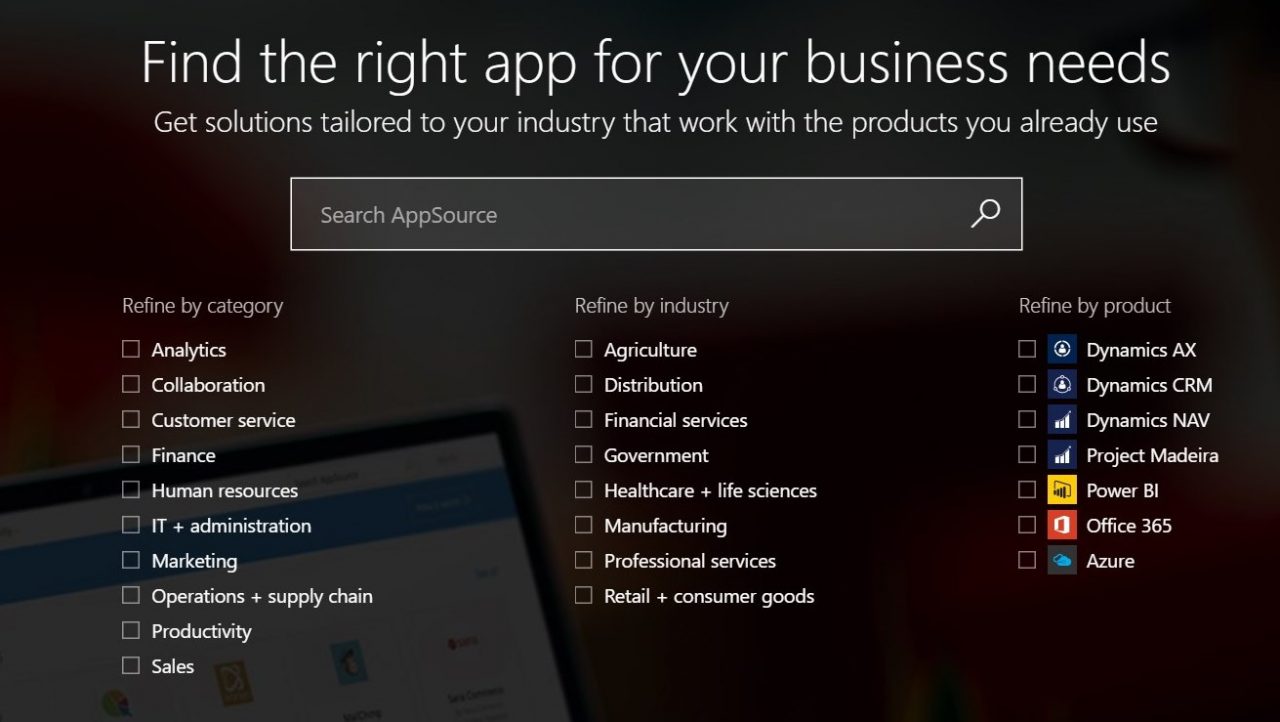 Microsoft is looking to fix this problem with AppSource, a new search engine for all of the company's line-of-business (LoB) software-as-a-service (SaaS) apps from Microsoft and its partners; this will include apps and services built on-top of Dynamics, Office, Cortana and Azure too.
The site, which you can view here, makes it easy to search for specific products and applications with the use of a search bar and the ability to focus searches on specific types of products. As of this post, the site contains more than 200 business apps.
Making these apps and services more accessible is a big win for both the user and the developer. For developers, it makes finding your product much easier and with a unified search platform, users are more likely to discover your product on their own instead of being sold based off of marketing material or referrals.