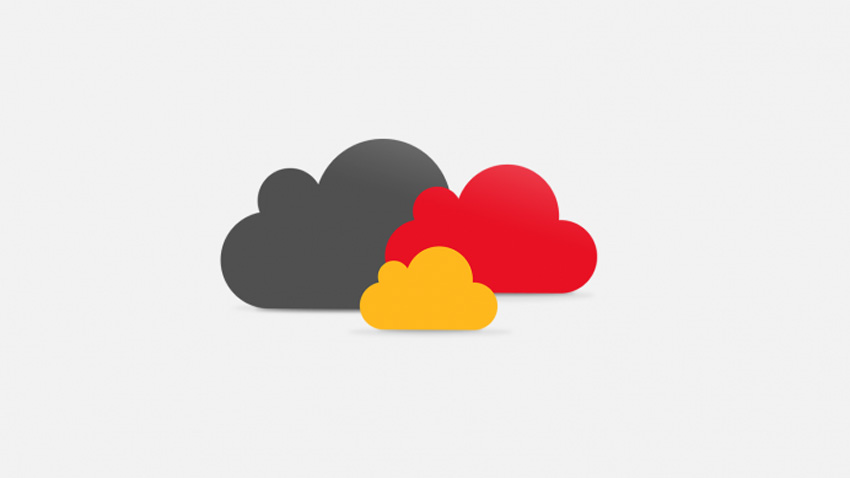 Continuing his tour of Europe this week, Microsoft CEO Satya Nadella arrived in Berlin on Wednesday and announced a significant expansion of the software giant's commercial cloud efforts in Germany.
"Microsoft's mission is to empower every person and every individual on the planet to achieve more," a prepared statement credited to Mr. Nadella notes. "Our new datacenter regions in Germany will not only spur local innovation and growth, but offer customers choice and trust in how their data is handled and where it is stored."
The news follows similar announcements Monday from London, where Nadella revealed that Microsoft will deliver multiple UK-based datacenters by the end of 2016. (He also revealed that datacenter facility expansions in Ireland and The Netherlands are now complete.)
In Germany, Microsoft will be the first "global, hyper-scale cloud provider" (Microsoft's description) to ensure that customer data access follows German law and is controlled by Data Trustee. To meet the needs of the unique regulatory requirements there, Microsoft will partner with Deutsche Telecom, which will act as that Data Trustee.
As with Microsoft's U.K.-based datacenter expansion, the firm expects its commercial cloud expansion in Germany to become available to customers during the second half of 2016.
"Microsoft will be the first public cloud company to provide cloud services from multiple datacenters in Germany, thereby providing customers with solutions for data replication, disaster recovery and business continuity, while still maintaining access to customer data under German law," a Microsoft representative told me. "[This is] a new deployment model where Azure, Office 365 and CRM Online are deployed in German datacenters and a German data trustee, Deutsche Telekom."
While Microsoft's expansion in the U.K. was a bit vague—the software giant noted only that it would open "multiple" datacenters there—it is being more specific with its Germany plans. There, it will offer two new datacenter regions, located in Magdeburg and Frankfurt am Main, Germany. And as with the U.K, each will deliver Azure, Office 365 commercial and Dynamics CRM services to customers.
Despite the partnership with a local and independent German company, the new datacenters will provide service levels and security standards consistent with its global cloud offerings, Microsoft says. This includes a strict set of security guidelines, such as multi-factor authentication with biometric scanning and smart cards, data encryption by SSL/TLS protocols based on German certificates, physical security controls, and protection against natural disasters and power outages.
But because they will be will be under the control of Deutsche Telekom subsidiary T-Systems, Microsoft will not be able to access this data without the permission of its customers or the data trustee. And should that permission be granted by the data trustee, Microsoft will only access the data under its supervision.
"Microsoft is pioneering a new, unique, solution for customers in Germany and Europe," Deutsche Telekom AG CEO Timotheus Höttges explained. "Now, customers who want local control of their data combined with Microsoft's cloud services have a new option, and I anticipate it will be rapidly adopted."
Because the Microsoft offerings will meet strict German regulations for data handling, they will be suitable for use in the health, public, and financial markets. "Customers will be able to view how and where data is processed," Microsoft explains. "Two datacenter regions in Germany ensure business continuity and [data] will be exchanged through a private network to ensure [it always] resides in Germany."