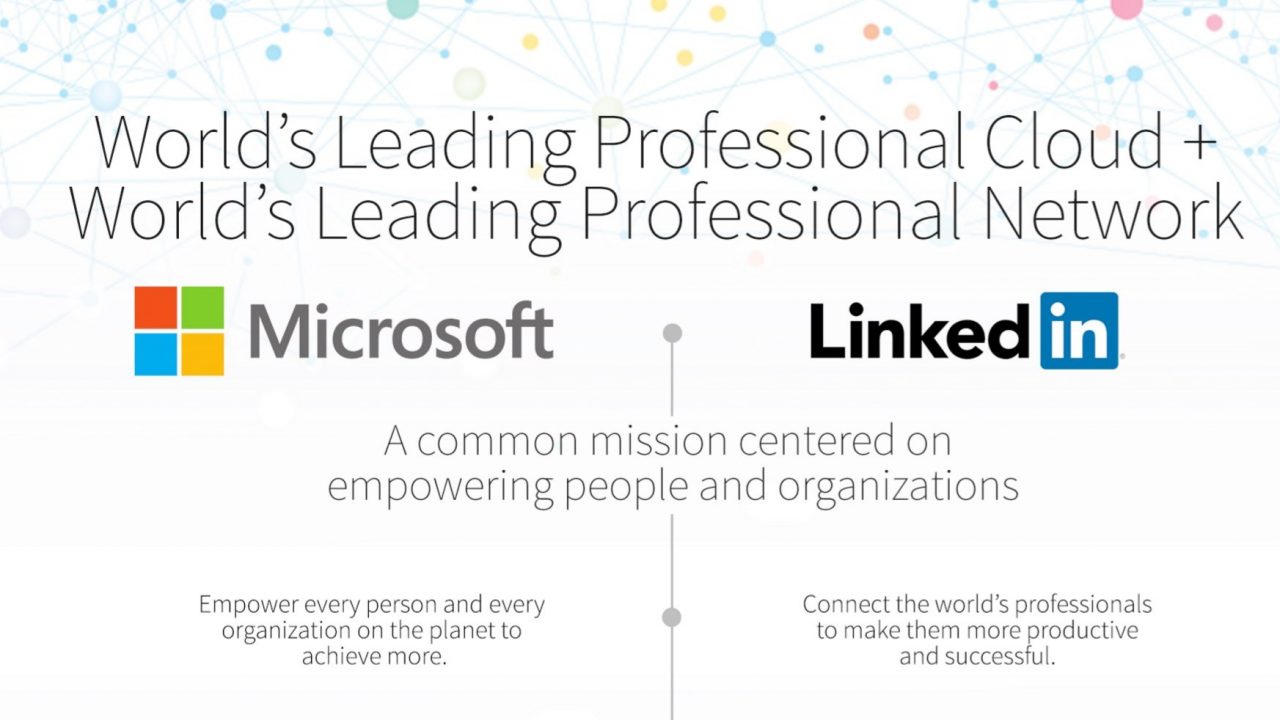 Microsoft has announced this morning that it is acquiring LinkedIn for $26.2 billion; Microsoft will acquire LinkedIn for $196 per share in an all-cash transaction. After the transaction closes, LinkedIn will retain its independence; Jeff Weiner will remain CEO of LinkedIn, reporting to Satya Nadella.
This is a major move for Microsoft and the company as it will allow them to use their large cash stockpile to obtain new assets for the company and seeing as LinkedIn is a tool used in the professional space, it aligns to their new productivity philosophy. But, the company's history with large acquisitions, such as aQuantive ($6 billion) and Nokia assets ($7.9 billion) is not exactly rock solid and if this product goes south, will easily be the biggest blunder in the company's history.
While not explicitly stated, some of the company's LinkedIn has acquired, Slide Share and Lynda, were likely part of the reason Microsoft bought the company. Lynda, in particular, is an online training site that the company can use to help sell additional educational services to corporations.
LinkedIn has 433 million members worldwide and Microsoft cites, in their press release, that the social network is growing 19% year over year; the transaction has been approved by both Microsoft and LinkedIn's board of directors.
You can read the entire announcement, here.