What is the Intel vPro Platform?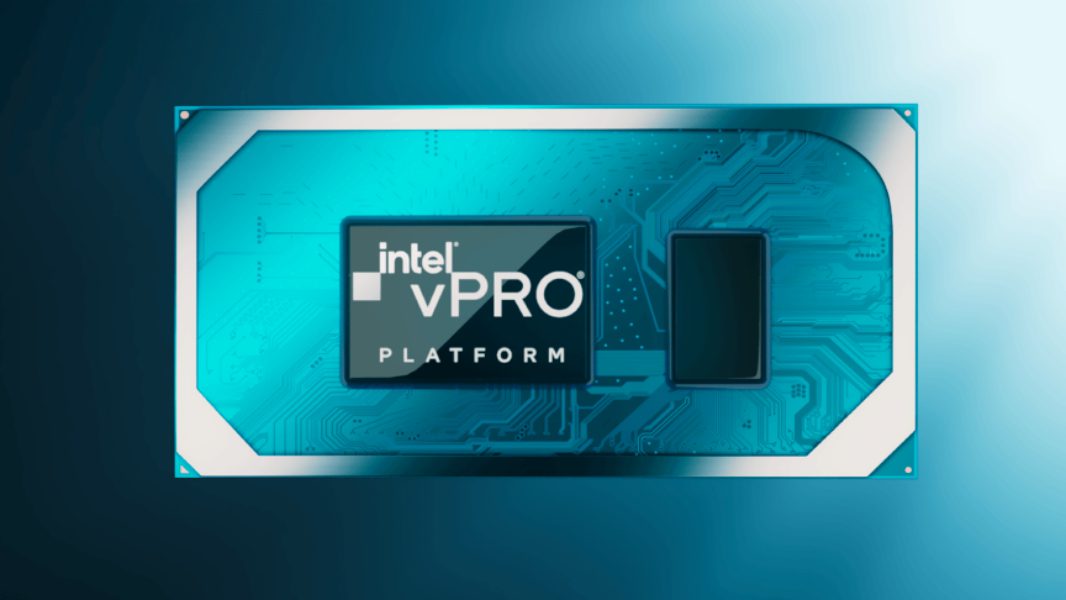 The Intel vPro platform was first announced by the chip maker back in 2007, and it designates a collection of advanced CPU technologies for business PCs. As of today, it provides various features to increase security and manageability to support IT departments in organizations of all sizes. In this article, I'll explain how the Intel vPro platform works and how features like Active Management Technology (AMT) allow IT pros to remotely manage devices in a secure manner.
What is the Intel vPro platform?
Intel vPro is a platform that provides a set of hardware and software technologies designed to enhance the security and manageability of business PCs. It is supported by a wide range of business-class devices from major computer manufacturers.
Over the years, vPro has become an important platform for businesses that require high levels of security, manageability, and performance for their computer fleets. It combines hardware-level security and remote management capabilities with advanced performance features such as Intel's Thread Director technology (more on that below).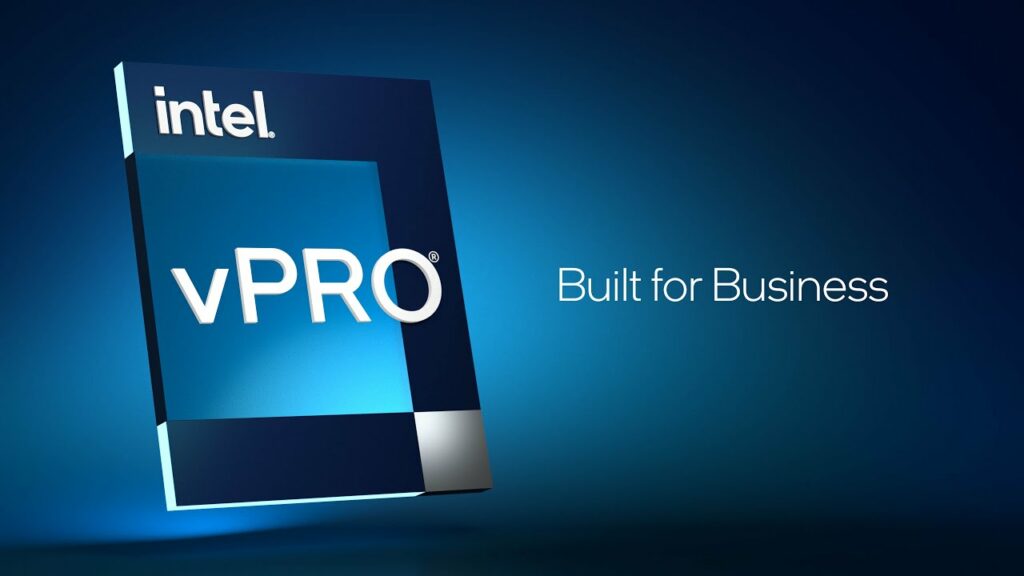 Intel vPro vs EVO: What's the difference?
Both Intel vPro and the more recent Intel EVO brand offer several unique features that cater to different target audiences. While the Intel vPro platform is targeting business users, the EVO platform is targeting mainstream consumers and "prosumers."
Here are some of the key differences between them both.
| | | |
| --- | --- | --- |
| Feature | Intel vPro | Intel EVO |
| Security | Offers very comprehensive hardware-level security features | Provides security features such as hardware-based threat detection and identity protection |
| Compatibility | Supported by a wide range of business-class devices | Supported by different high-end devices from various manufacturers |
| Manageability | Remote management capabilities | No remote management capabilities |
Are Intel vPro CPUs faster?
Intel vPro CPUs are not necessarily faster than other CPUs: Performance will depend on the overall configuration of the system. The primary purpose of Intel's platform is to provide additional security and management features to business and enterprise-level users.
There are power differences between mobile and desktop Core i5, i7, and i9 CPUs. The "K" SKU with a 125W Thermal Design Power (TDP) includes the most powerful CPUs with professional-grade performance for intensive workloads such as multimedia creation or data analysis. Additionally, some CPUs are optimized for specific use cases such as the Xeon processors designed for server and workstation environments.
Where can we find Intel vPro CPUs?
Intel vPro CPUs can be found in a wide range of form factors, including desktops, laptops, mobile, and workstations. They are commonly used in business and enterprise-level devices that require advanced security and management features. That includes:
Desktop computers: Business-class desktops, including mini PCs, all-in-one desktops, and tower desktops.
Laptop computers: Business-class laptops, including ultrabooks, traditional laptops, and rugged laptops.
Workstations: High-performance workstations used for intensive tasks such as video editing, 3D rendering, and scientific simulations.
Servers: In server environments, these CPUs can provide advanced security and remote management capabilities.
What are the Intel vPro features for IT pros?
Here are the top features providing a secure and efficient platform for business users.
Intel Active Management Technology (AMT)
Intel Active Management Technology allows IT administrators to remotely manage and maintain devices even when they are powered off or unresponsive. Some of the features of AMT include remote power, hardware, and security management along with remote data wiping ability.
AMT operates at the firmware level, making it independent of the operating system. That's why it can be used to remotely manage and maintain devices even in the cases of faulty or corrupt operating systems.
Intel Hardware Shield
Intel Hardware Shield is a hardware-based PC protection feature that is integrated into vPro processors. It provides additional protection against a range of security threats including firmware-level attacks, rootkits, and ransomware. Intel Hardware Shield is an accumulation of several different Intel technologies including Threat Detection Technology and Trusted Execution Technology to provide an additional layer of security for companies to better manage their employees.
Lastly, this technology also offers below-the-OS security to minimize the risk associated with malware injection and prevent planted malware from causing damage. It also helps to ensure your PCs launch into a trusted state.
Intel Virtualization Technology
Intel Virtualization Technology (VT) is a set of hardware features that enable the creation of virtual environments on a single physical machine. It allows multiple operating systems including Windows, Linux, and others along with associated applications to run independently and securely on the same hardware, without interfering with each other. Some of the key features include hardware-level virtualization, improved security, and support for multiple operating systems.
Intel Endpoint Management Assistant
Intel Endpoint Management Assistant (EMA) is a cloud-based remote management platform designed to help IT administrators manage and secure all organizational endpoints including firewalls. EMA also allows businesses to perform remote management and monitoring, asset management, and data security management of devices even when they are powered off or in a non-operational state.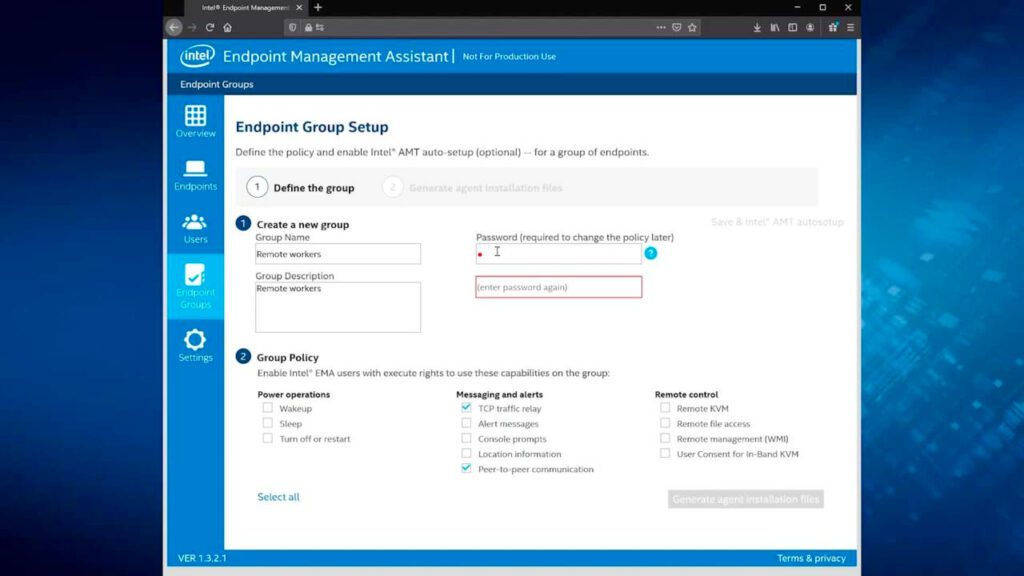 Intel Identity Protection Technology
Intel Identity Protection Technology (IPT) is a hardware-based security technology that provides an extra layer of protection for online accounts and transactions. It uses two-factor authentication, which requires both a password and a physical token, such as a USB key or a smartphone to verify a user's identity. IPT also provides a secure environment for sensitive data and transactions, protecting against malware and other threats.
Intel Stable IT Platform Program (SIPP)
The Intel Stable IT Platform Program (SIPP) helps individuals, IT teams, and organizations maintain stability and consistency in their computer hardware and software environments. It's designed to provide a stable platform for businesses and IT departments, allowing them to better manage their IT infrastructure more efficiently and reduce the overall cost of ownership. The SIPP program specifies a set of hardware and software requirements that ensure compatibility and stability across different generations of Intel processors.
What are the different Intel Core vPro CPUs?
The latest 12th Gen Core vPro CPUs include mobile and desktop processors for Windows PCs that support DDR5 and LPDDR5 memory, 1 Gbps and 2.5 Gbps Ethernet, Wi-Fi 6E, and Thunderbolt 4. The company's 12th gen CPUs also support Thread Director, a new feature that makes Windows assign the right task to either performance cores or efficient cores.
The family of 12th Gen vPro CPUs includes 4 different categories of processors:
Intel vPro Enterprise for Windows: The full-featured solution for big organizations looking for business PCs with modern management capabilities.
Intel vPro Essentials: These CPUs are best for SMBs and they include Intel's Hardware Shield and device management capabilities with Standard Manageability.
Intel vPro Enterprise for Chrome: These CPUs for business Chromebooks.
Intel vPro Enterprise for Chrome
Intel also extended its vPro set of features to Chrome OS to allow businesses and organizations to have a comprehensive set of manageability and security features.
How much do Intel vPro CPUs cost?
The cost of vPro CPUs can vary depending on the specific processor, manufacturer, and model that you choose. However, these CPUs are priced higher than other CPUs due to their additional security features and capabilities.
For a few processors, Intel directly redirects you to partner retailers where you can directly buy the processors. More information about the pricing and the associated systems of the Intel vPro processors can be found on Intel's website.
Are Intel vPro CPUs worth it?
PCs with Intel vPro CPUs are worth the premium money because they offer advanced hardware-enhanced security features, remote management capabilities, and business-class performance. computing. These features are particularly valuable for enterprise, business, and IT professionals who need to manage and secure a fleet of devices and associated resources.