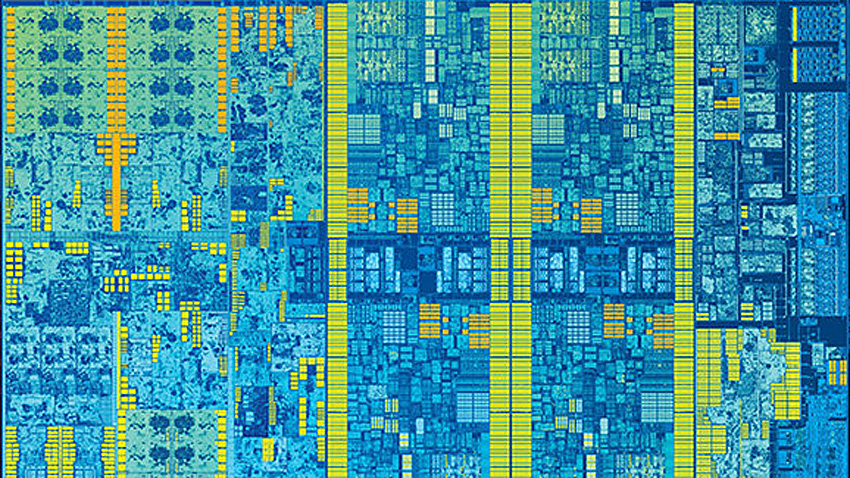 Today, Microprocessor giant Intel trumpeted the arrival of its 6th-generation Core processor lineup, codenamed Skylake, and promised it would be a "turning point" in customers' relationship with PCs.
Originally timed to coincide with the arrival of Windows 10—Microsoft artificially bumped up its OS delivery from October to July to meet the back-to-school market—Intel Skylake processors will soon be shipping in a diverse array of PCs, 2-in-1s, tablets, compute sticks, and other devices.
"6th generation Intel Core processors deliver some of the most significant advancements in computing that we've ever seen," Intel senior vice president Kirk Skaugen said in a prepared statement. "New 6th generation Intel Core-based systems are more responsive than ever with enhanced performance, battery life and security. And they can enable amazing new PC experiences like logging into your computer with your face and having a personal assistant respond to your voice. The combination of [these] processors, Windows 10 and beautiful new systems from PC manufacturers make this the best time ever to buy a new computer."
Intel and the PC industry are obviously hoping that last bit is true: as I reported last week, industry analysts now expect the PC market to continue shrinking through at least late 2016. And the release of Windows 10 is partly to blame, since Microsoft is giving away the OS to upgraders for free, dis-incenting many from buying a new PC.
Intel says Skylake is part of the solution to that problem. (As, I'd argue, are hardware features that enable or improve unique Windows 10 features like Cortana, Continuum and Windows Hello.) And since over 500 million PCs currently in use—fully one-third of all PCs in use—are 4 to 5 years old or older, Intel says the potential market for new PC sales is in fact quite good. These older PCs, Intel says, are slow to wake, with short battery life, and they can't take advantage of all the new computing experiences available today in Windows 10.
Skylake is built on the same 14nm manufacturing process as previous-generation Intel Core processors. But it delivers a claimed two and a half times better performance, triple the battery life, and graphics that are 30 times better than is the case with a typical 5-year-old computer. Furthermore, PCs and devices based on Skylake can be half as thin and half the weight, and have faster wake up times, and will provide battery life that lasts virtually all day, Intel says.
This week, many hardware makers are announcing new PCs and other devices based on Intel's Skylake, with plans to ship them into the market in time for the 2015 holiday season. (Check out Thurrott.com for a quick overview of some of these new systems.) And Intel is supporting them with a bewildering array of processors, with roughly 50 different processor models shipping in the coming months.
So in addition to the traditional Core i3, i5 and i7 processors Intel delivers for mainstream PCs, and the Xeon lineup for workstations, Intel is somewhat rebranded its Core M line of processors that are aimed at tablets and other potentially fanless thin-and-light PCs. The new Intel Core M m3, m5, and m7 chips, as they're now called, offer "twice the performance of leading premium tablets," and Intel will be shipping a version of its Compute Stick that includes a Core M processor. Intel is also delivery a new "K" version of its mobile Core processors that is unlocked for overclocking.
The new Skylake processors and their accompanying chipsets also support Thunderbolt 3 for USB Type-C, Intel RealSense 3D cameras, WiDi and Pro WiDi wireless displays, and True Key security.
Will Skylake trigger a PC renaissance? We'll see. But it's fair to say that Windows 10 is better when backed by newer hardware that can take advantage of its unique new features. And you're only going to get the best experience with a new PC or device.