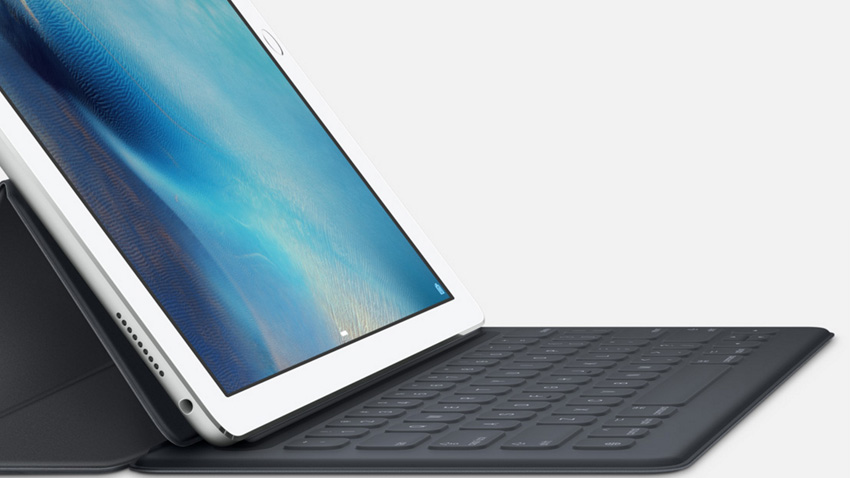 Sales of tablets fell 10 percent in 2015, and almost 15 percent in the fourth quarter,according to the market researchers at IDC. But sales of so-called "detachable tablets" hit a record high in the year, with Microsoft Surface falling behind Apple's iPad Pro.
"This [past] quarter was unique as we had new detachables in the market from all three of the major platform players," IDC senior research analyst Jitesh Ubrani said. "Despite lukewarm reviews, the iPad Pro was the clear winner this season as it was the top selling detachable, surpassing notable entries from Microsoft and other PC vendors. It's also important to note that the transition towards detachable tablets has presented positive opportunities for both Apple and Microsoft."
Overall, tablet sales hit 206.8 million units in 2015, compared to 230 million units in 2014. Looking at just the fourth quarter, tablet sales came in at 66 million units, down from the 76.4 million sold in the same quarter a year ago.
On the "slate" tablet side of the equation—these are the "pure" tablet devices that can't or are not typically used with a keyboard—sales nosedived dramatically across the board. The only exception was Amazon's Kindle HD line of tablets, which saw a third place finish thanks to an incredibly inexpensive new lineup of devices in 2015. IDC notes that the only real successes seen in this part of the market are in low-cost devices now.
But detachables—tablets that typically come with an integrated but detachable keyboard option—are a hot new market. Sales of these devices reached "an all-time high" of 8.1 million units.
"One of the biggest reasons why detachables are growing so fast is because end users are seeing those devices as PC replacements," IDC's Jean Philippe Bouchard said. "We believe Apple sold just over two million iPad Pros while Microsoft sold around 1.6 million Surface devices, a majority of which were Surface Pro and not the more affordable Surface 3. With these results, it's clear that price is not the most important feature considered when acquiring a detachable – performance is."
That Apple's lackluster first iPad Pro was able to beat back multiple entries from Microsoft—Surface Pro 3, Surface Pro 4, and Surface Book—in its first quarter in market should be alarming to Microsoft fans. This "clear winner" represented about 25 percent of the entire detachable market, leaving number two Microsoft with about 20 percent.
Coincidentally, Apple also snagged about the same market share—24 percent, to be exact—in the broader (entire) market for tablets, for both all of 2015 and for the fourth quarter. But with iPad sales falling for 8 consecutive quarters, Apple is also losing share faster than the rest of the industry. The iPad's share of the tablet market fell 22 percent in 2015, and 25 percent in just the fourth quarter.
Still, Apple's position is enviable. Number two Samsung controls just 16.2 percent of the market, and it also lost share in 2015. But Microsoft doesn't even register in the broader tablet market, with an estimated 2.4 percent share for the fourth quarter. (It's unclear how many Surface devices Microsoft sold in all of 2015.)