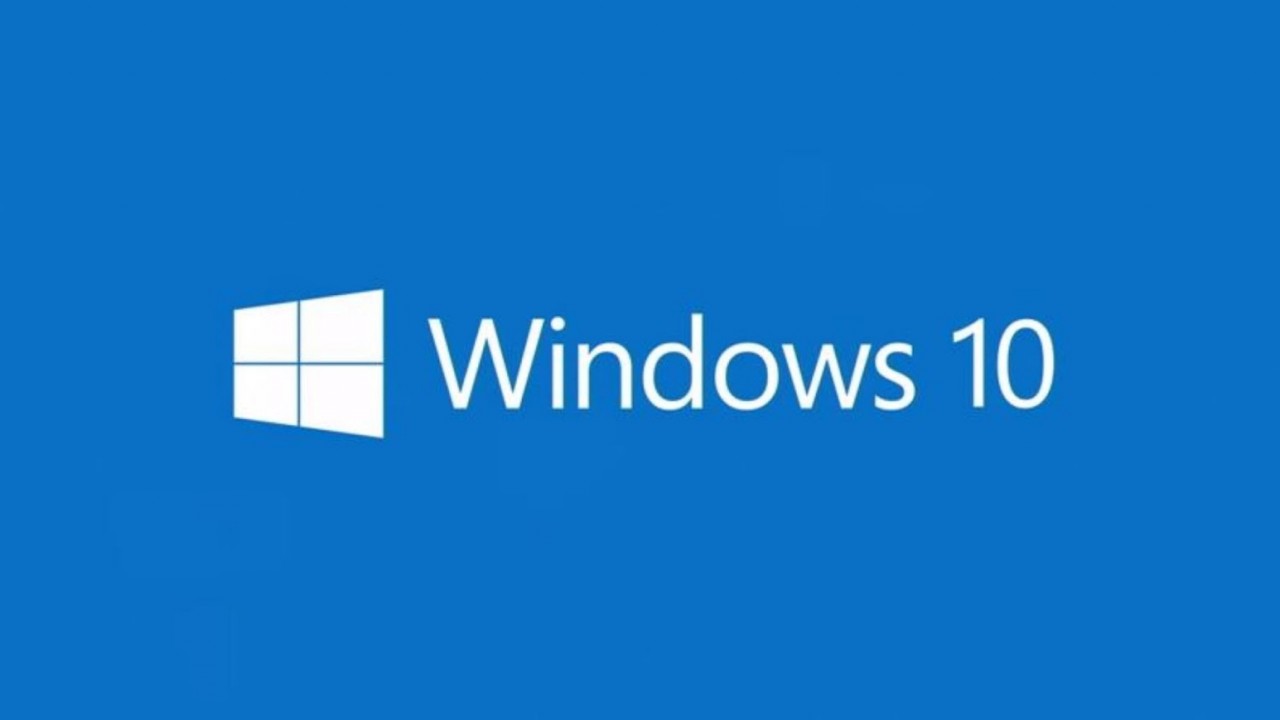 Windows Update for Business (WUfB) was introduced in Windows 10 as part of Microsoft's model for delivering Windows as a service. WUfB is Microsoft's preferred update mechanism in Windows 10 and it allows organizations to control how quality and feature updates are applied to devices. It uses a peer-to-peer technology to distribute updates called Delivery Optimization and it is a configurable feature in Windows 10. The primary benefit for organizations using WUfB is that Delivery Optimization removes the need to deploy a local update server and it lets devices pull updates from local and Internet peers while optimizing bandwidth usage.
For more information on WUfB, see Understanding Windows Update for Business and Configure Windows Update for Business using Group Policy on Petri.
Windows Server Update Services and Delivery Optimization
Delivery Optimization is also used by Windows Update clients that are configured to use Windows Server Update Services (WSUS). For a device to be a Delivery Optimization peer, it must have at least 4GB RAM and 32GB of free disk space.
When the Windows Update (WU) client is invoked, it first checks in with the local WSUS server to find out what updates are needed. The client then communicates with the Delivery Optimization service on the Internet to build a list of peers that have the necessary content. If there are peers available, then the client will try to pull the content. Any content that isn't available is pulled from WSUS instead.
Configuring Delivery Optimization
Delivery Optimization is enabled by default in Windows 10 and can save bandwidth when downloading cumulative quality updates and feature updates. It is not used when downloading small updates, but it is used for Store apps larger than 100MB.
Download Mode
Delivery Optimization has several different 'download mode' options. By default, Enterprise and Education SKUs are set to use the 'LAN' download mode, which enables clients to download content from devices on the local area network. All other SKUs are set to 'Internet' download mode by default, which allows clients to use peers on the Internet as well as the LAN.
But there are several other download mode options that you can use. The 'Group' download mode is recommended by Microsoft for most organizations to achieve the best bandwidth optimization. In Windows 10 1511, the 'Group' download mode limits clients to downloading content from peers in the same Active Directory (AD) domain. In Windows 10 version 1607, this setting allows clients to download content from peers in the same AD domain and site. There's also a Group ID setting that lets you optionally create a custom group of devices that should use Delivery Optimization but aren't part of an AD domain or site – for instance, devices that are part of another domain but on the same LAN.
You can find the Delivery Optimization 'Download Mode' Group Policy setting under Computer Configuration > Policies > Administrative Templates > Windows Components > Delivery Optimization. The equivalent Mobile Device Management (MDM) setting is under .Vendor > MSFT > Policy > Config > DeliveryOptimization.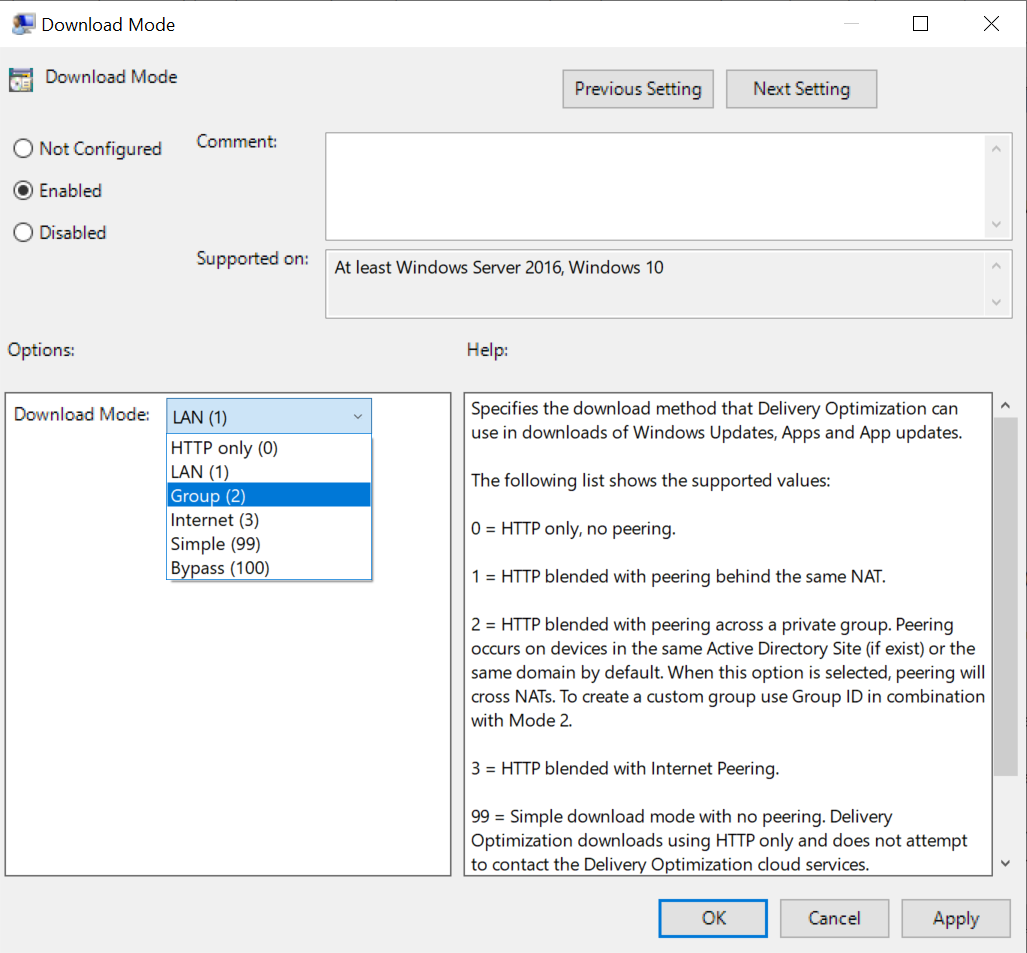 In addition to LAN, Group, and Internet download modes, Windows 10 1607 also contains Simple and Bypass. 'Simple' prevents clients downloading content from Internet peers and 'Bypass' forces clients to use BITS instead of Delivery Optimization. BITS is the download technology used by Windows Update clients in earlier versions of Windows.
As you can see, Delivery Optimization is quite a change from how clients downloaded updates in previous versions of Windows and it can reduce Internet traffic when large updates need to be installed, helping keep devices on LANs with slow Internet connections up-to-date and reducing network costs. But there's also a benefit for Microsoft because Delivery Optimization puts much less load on Internet update servers.