History and Open Tabs Sync Rolling Out to Microsoft Edge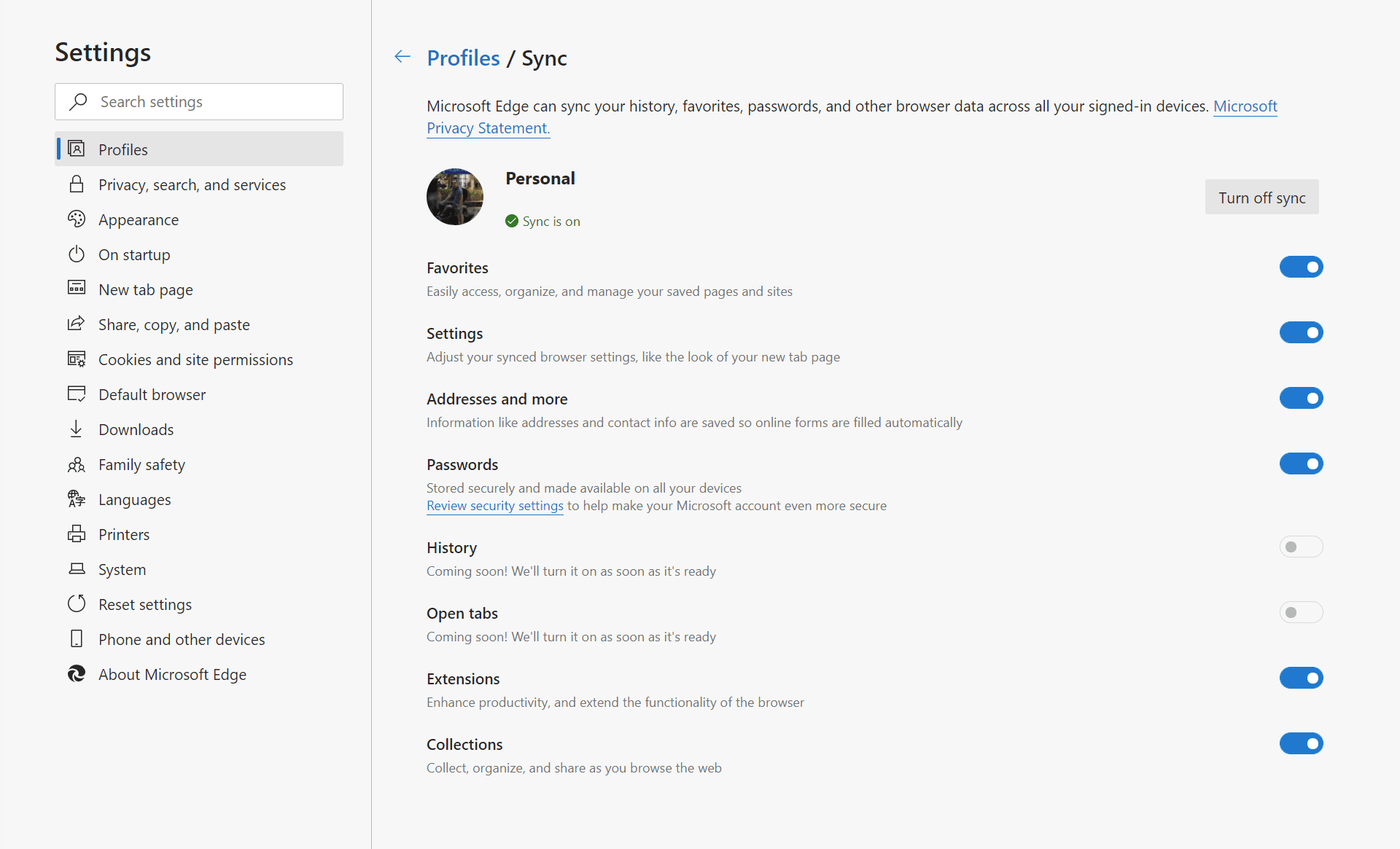 It's been a long time coming but Microsoft is finally starting to roll out history and open tabs sync to Microsoft Edge users on the stable channel. The rollout is going to be phased, so it might be that you don't see it right now. You can check if history and open tabs sync is available in your region by opening edge://settings/profiles/sync.
In my region, it's still 'coming soon'. But if it is available in your area, you can toggle history and open tabs sync on and off independently of each other in Settings. UK and US users should have access to history and open tabs sync as this article goes to press.
Image #1 Expand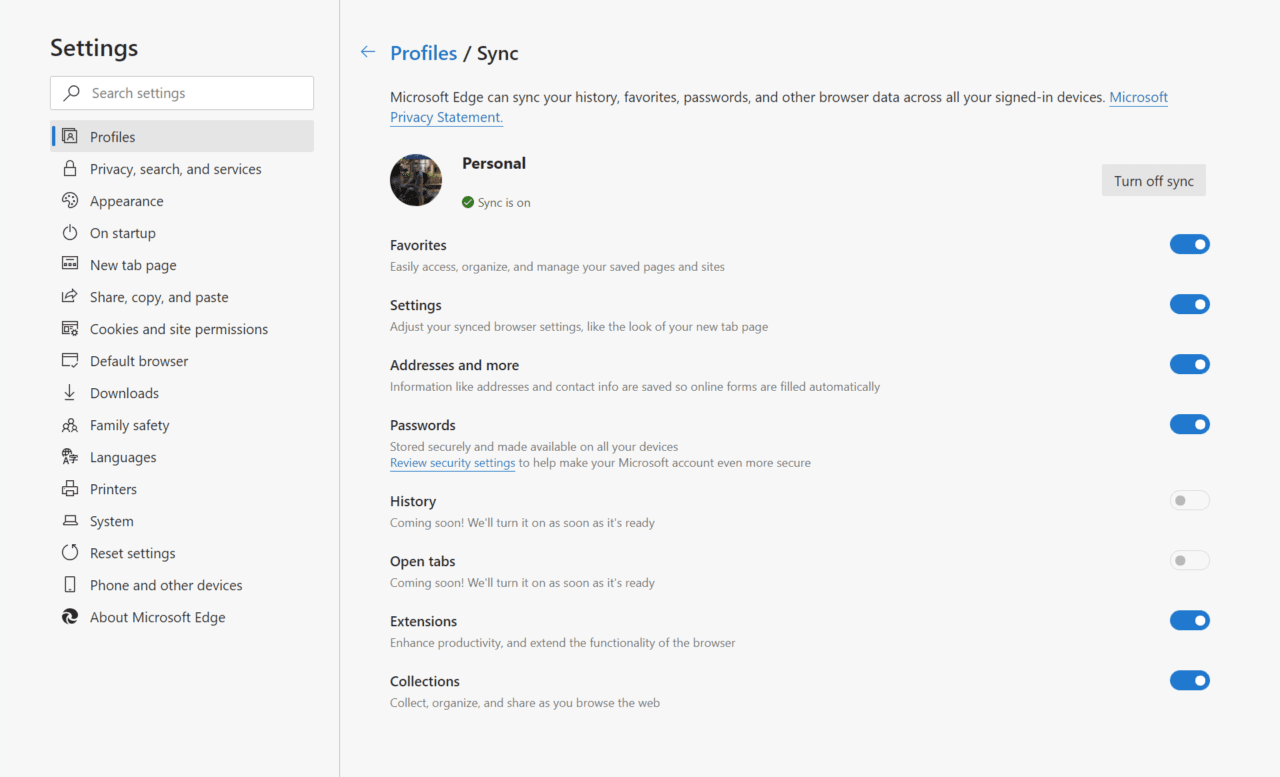 Synchronization prerequisites
Synchronization lets users access history and currently open tabs on any other device running Edge. Providing that history and open tabs sync is enabled in Edge on all a user's devices, including the mobile version of Edge. Users also need to be signed into Edge with a Microsoft Account (MSA) or a Microsoft work or school account for synchronization to work.
Microsoft Edge enterprise sync services are however only available with certain Microsoft 365 subscriptions. Starting in April 2020, Edge enterprise sync services were made available for Microsoft 365 Business Premium (previously Microsoft 365 Business) customers.
Open tabs and history sync start rolling out a year and a half after they were first promised
Microsoft Edge was first released in January 2019, but without some sync features that most users would expect in a browser. It wasn't until later in 2019 that users were able to synchronize favorites, settings, passwords, and form-fill data across Windows devices and Edge on Android and iOS.
At the time, Microsoft promised that history and open tabs sync would be available soon. A year and a half later, they finally arrived. At least for some users.
Google Chrome vs Microsoft Edge: the competition is heating up
Regardless of the delay, no one can argue that Microsoft Edge isn't a solid browser. Based on Google's open source Chromium project, the same code which Google Chrome is based on, Microsoft Edge is fast, stable, and widely compatible with the web.
According to Net Applications, Microsoft Edge reached a double-digit market share for the first time in October 2020. It ended October with a 10.2% share. Edge now comes installed by default in the Windows 10 October 2020 Update (20H1) and later versions of Windows, so that's likely to help the browser's market share. At the beginning of January 2021, Edge had already pushed further ahead with a 11.04% market share.
Image #2 Expand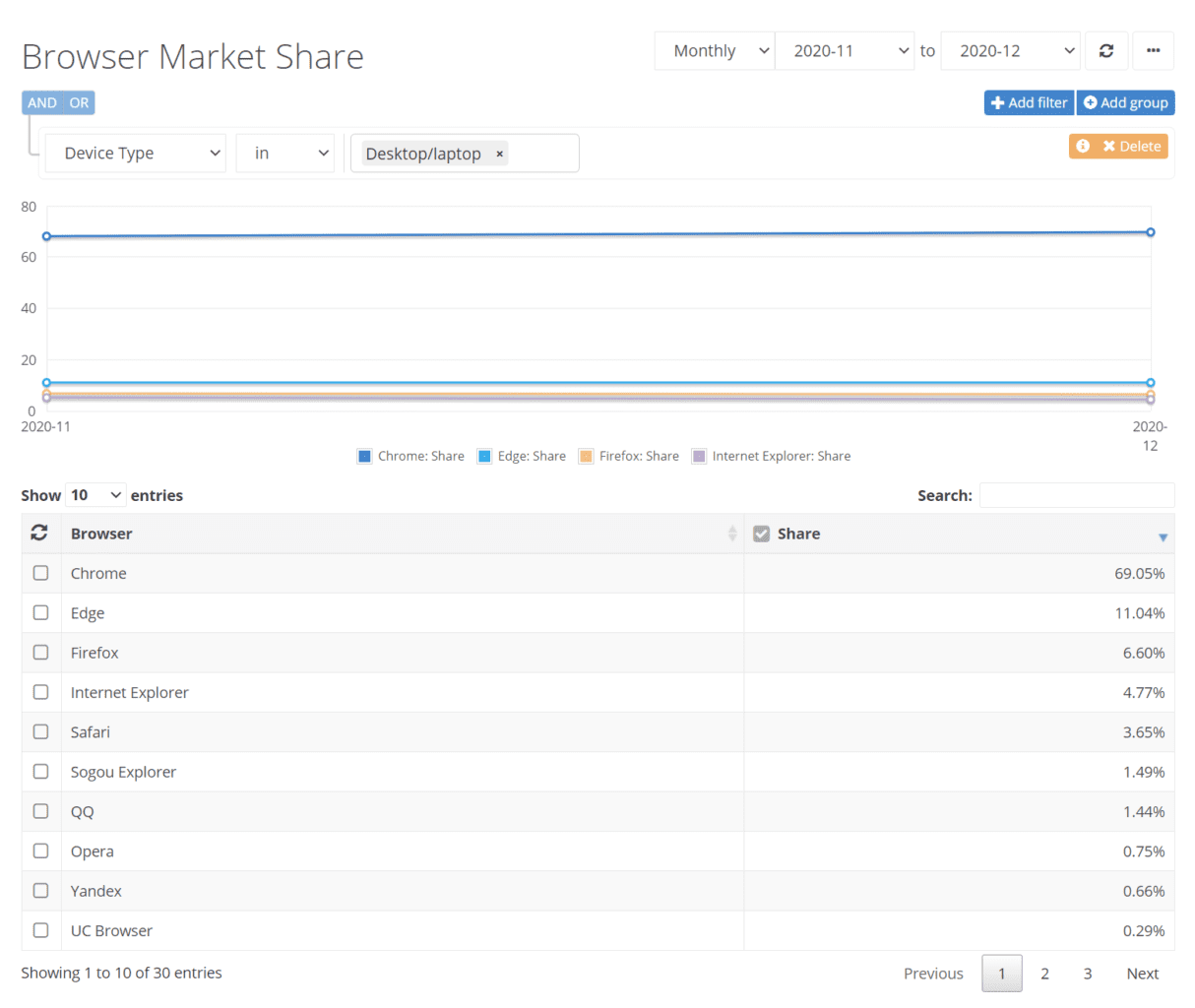 Google Chrome is still way ahead but it will be interesting to see how each browser implements new features added to Chromium in slightly different ways. If you haven't tried out Microsoft Edge, I'd recommend downloading the latest stable release and giving it a go. You might be surprised that Microsoft has produced a more than capable browser.
Edge is available on Windows, macOS, and is currently in preview on Linux. You can grab Edge here for desktop platforms or get it from the Apple and Google app stores respectively on mobile devices.