First Look: Microsoft's Surface Go – The Tablet for the First Line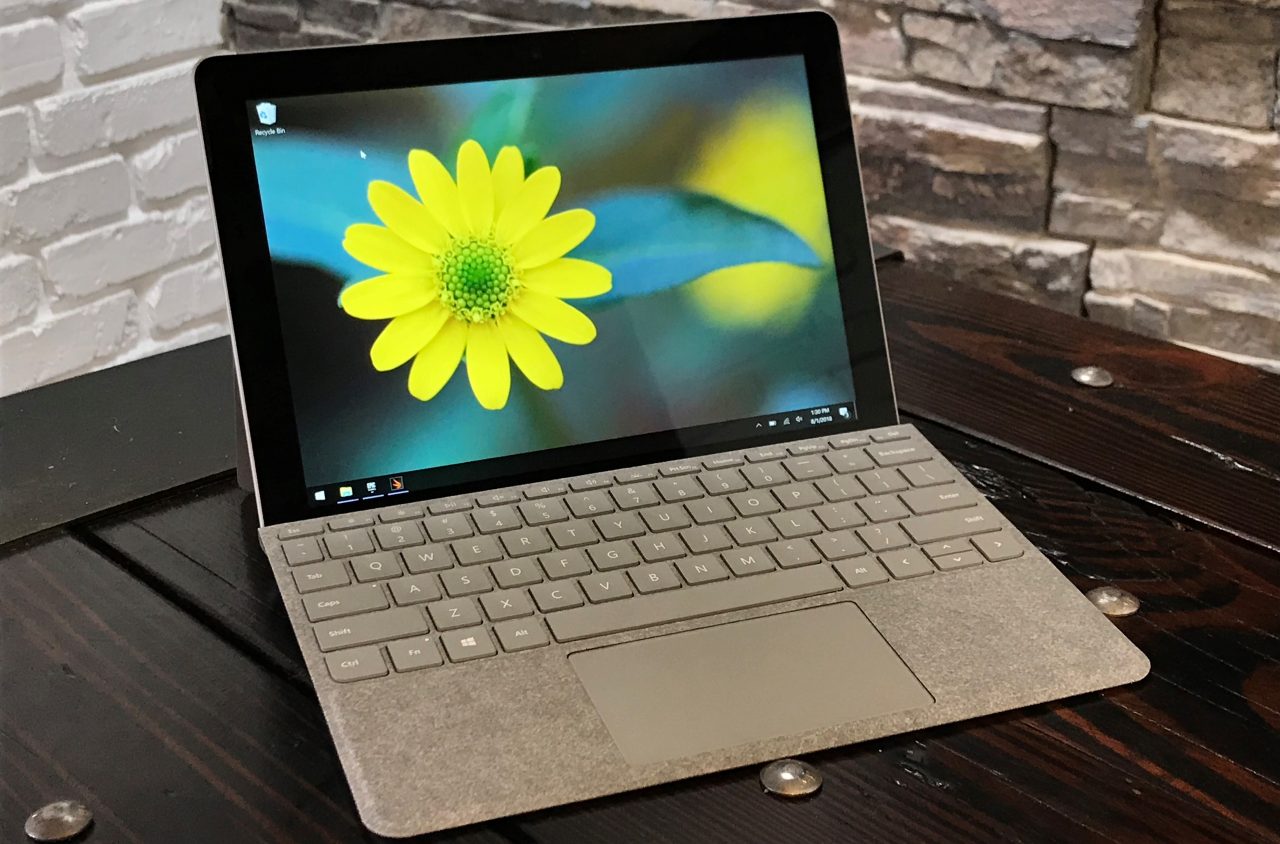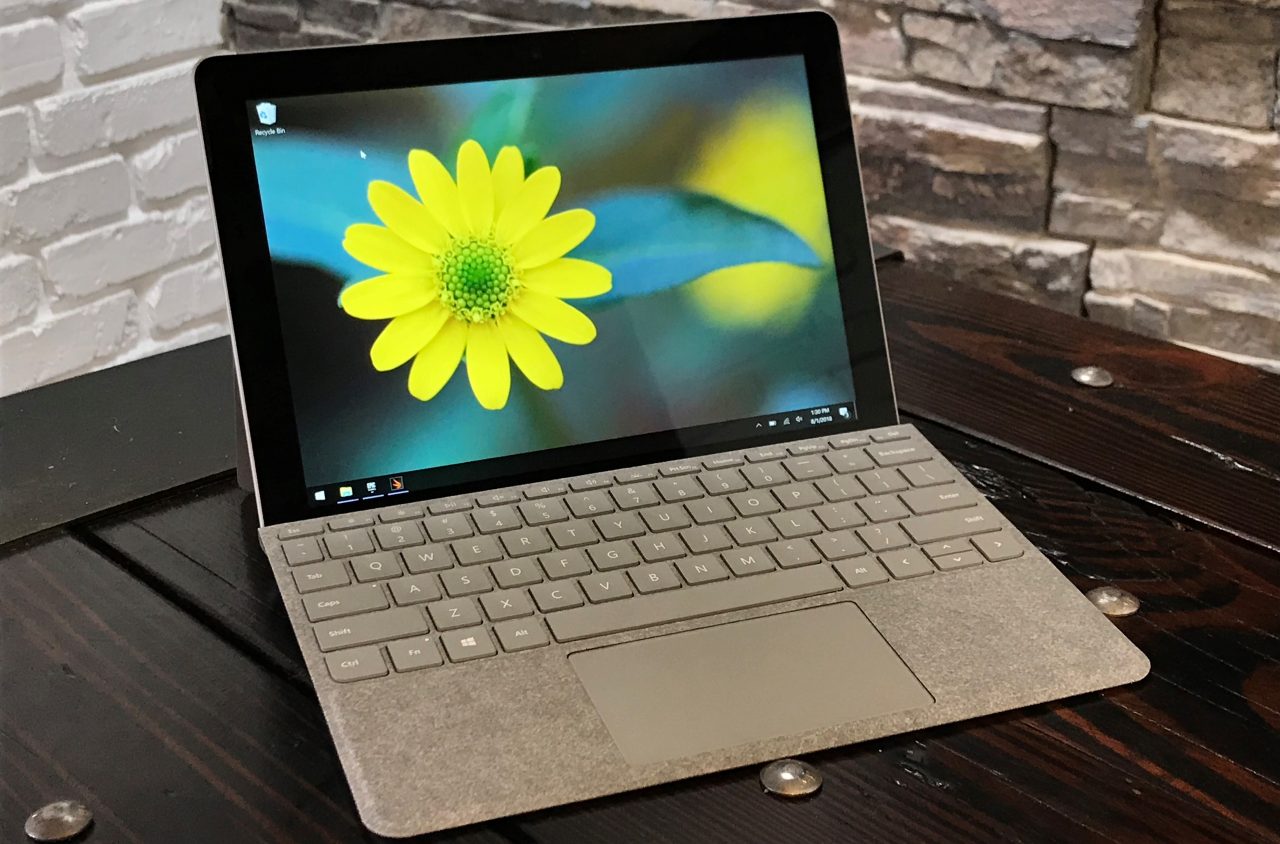 Starting today, you can buy Microsoft's latest addition to the Surface family, the Surface Go and earlier this week, Microsoft sent me one of these new devices for evaluation. I've only had the tablet since Monday which means there hasn't been enough time for a full review, that will come next week, but here's what you need to know about the device from a 'first impressions' perspective.
This tablet is designed for first-line workers, education, and the lower end of the consumer market. From a hardware perspective, it's just like the Surface Pro but smaller in nearly every way. The screen, keyboard, battery, and performance are all a slice of the bigger Pro and with a starting price of $399, without the keyboard, it's price is much lower than that of the Pro too.
The model that Microsoft sent to me is in the middle of the road hardware with 8GB of RAM and 128GB SSD for storage whereas the entry-level device has 4GB of RAM with 64 GB of slower eMMC storage.
In nearly every aspect, the Surface Go feels premium. The metal construction, buttons, the bonding of the screen to the chassis, the kickstand, and the weight of the device gives it that 'quality' feel without it being too heavy to carry comfortably. And at 9.65″ x 6.90″ x 0.33″ (245 mm x 175 mm x 8.30 mm), this device is ultra-portable; it's very easy to toss this tablet in a bag and forget that it is in there.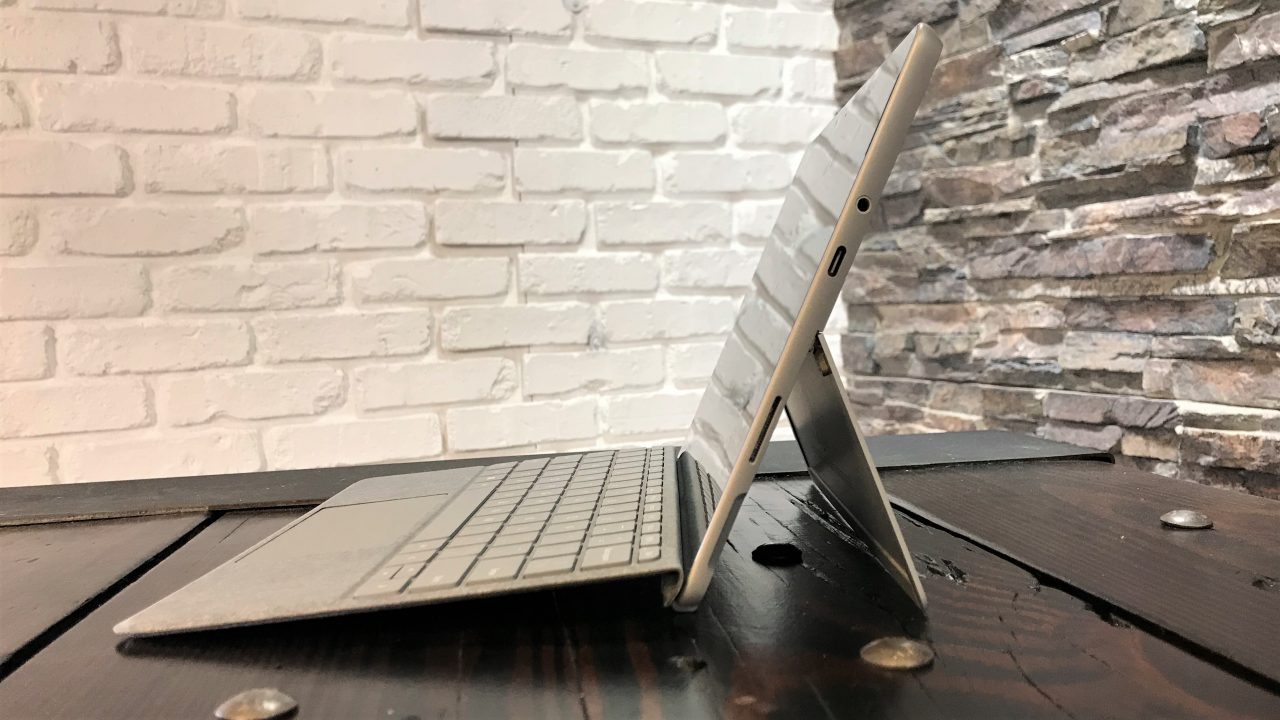 The Go is also fanless and the only moving part of this device is the kickstand which means that while using the tablet, it is silent.
The one potential downside to not having a fan is that it could get hot but during my limited testing and benchmarking, it never became hot enough that it was uncomfortable to hold.
The exterior is not perfect, the device has bezels that felt at home in 2014 and performance leaves a lot of room to be desired. In my very limited testing, battery life was averaging around 5 hours, but this is under heavy usage; my final results may vary by an hour or two if you are not watching a video and other higher-end activities.
Microsoft does not include a Type cover or a pen with this device, nor does it with any of its Surface devices, but the updated cover for this machine is better than I thought it would be when it was first announced. Despite being smaller than the covers for the Pro series of devices, my hands don't feel too cramped when typing.
The rigid cover and soft touch keys make it possible to type comfortably, at length, with the Go. I don't think I would want to write a manuscript on this machine but for writing this post, I had no problems with finger fatigue or hitting the incorrect key. And the trackpad, which is the size of an Olympic swimming pool, is excellent.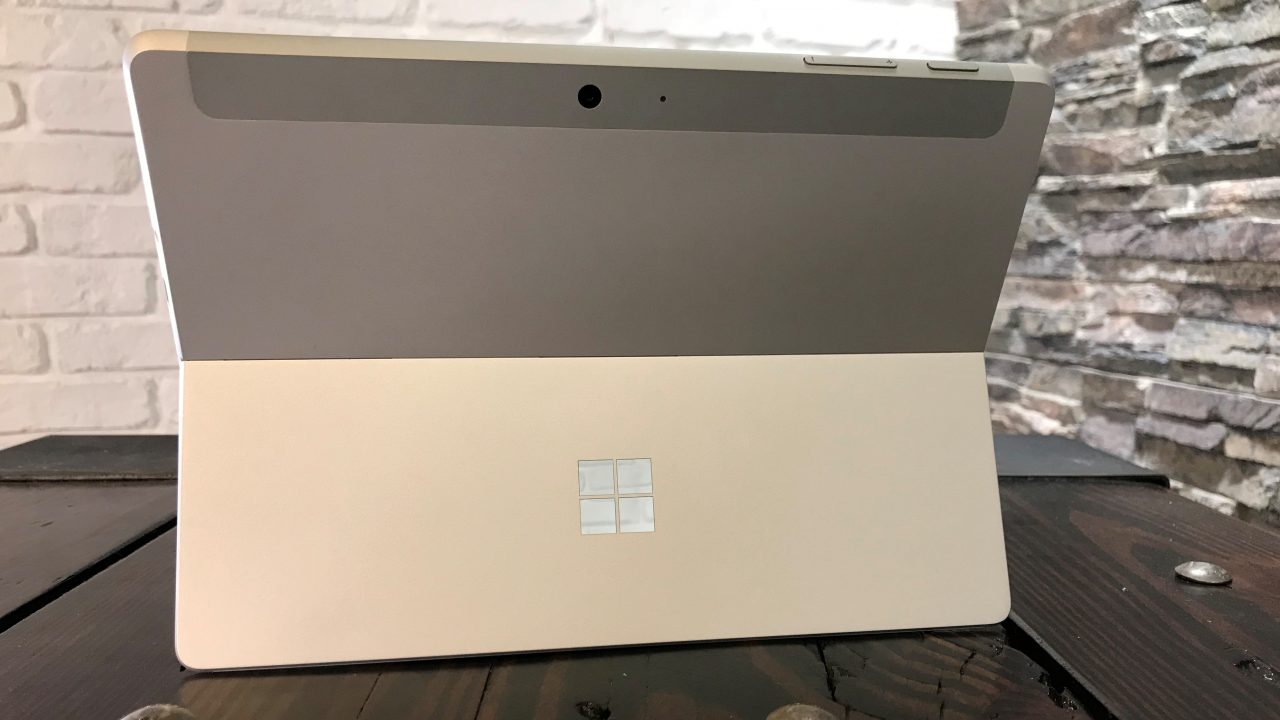 When using the device, performance feels adequate. For any consumption tasks (email, view documents in Office, browsing the web, watching videos) the Surface Go should meet your needs but know that it is a low-end processor. What this means is that running heavy macros in Excel or trying to edit 3D content in Windows 10 can be a struggle on the Go.
But for first-line workers, those that are out in store-fronts or working directly with customers in a mobile scenario, this device has the right mix of portability with its petite size but also enough power to run proper Windows 10 without hesitation. And at 1.15lbs, you can hold it for hours without fatigue but I do worry that battery life may be a limiting factor for field workers.
I'm going to spend about another week using this thing heavily to finalize a proper review of this hardware. But know this, if you have modest expectations for performance, everything else on the Surface Go lives up to the standard set by the other hardware in the Surface family.