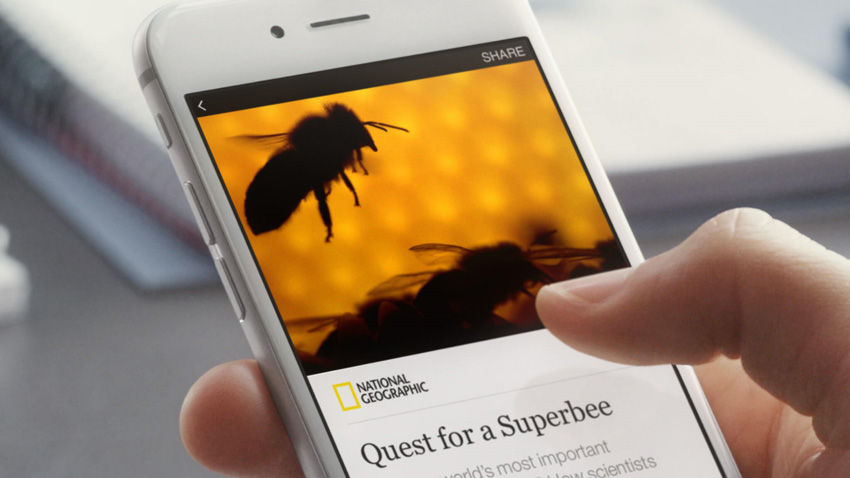 If you are already incensed by the ever-more-prominent ads or the constant promotion of "top stories" over "most recent" in Facebook, their next move could prove even less popular: today, the social networking giant has begun testing publishing news articles directly into the Facebook news feed, starting with iPhone. The goal? To figure out a way to monetize mobile.
Of course, Facebook isn't marketing it as such. Instead, it is pushing this new feature, called Instant Articles, as a win for users.
"Fundamentally, this is a tool that enables publishers to provide a better experience for their readers on Facebook," Facebook chief product officer Chris Cox says in a canned quote. "Instant Articles lets them deliver fast, interactive articles while maintaining control of their content and business models."
Put another way, Facebook users are going to have to get used to even more content that pays the bills rather than provides them with updates from their friends and family. And because Facebook's astonishing audience of over 1 billion users is increasingly accessing the service via smart phones, these mobile devices will be the next battlefront.
Google and other ad sellers have struggled for years to create mobile ads that make sense: on a PC there is more onscreen real estate for ads, and those searches tend to be more general, which helps the ads be more generally useful. But mobile has unique challenges. Users tend to need something very specific when they are out and about with their device, and it's not really possible to pop-up ads in the middle of a search.
But Facebook has come up with a unique solution. And the theory with Instant Articles is the same as with sponsored posts, which are really ads that appear inline in a user's Facebook timeline alongside real posts: monetize the steady stream of eyeballs that Facebook enjoys. Since so many users start their day with Facebook and access the service throughout the day, it has a captive audience of sorts.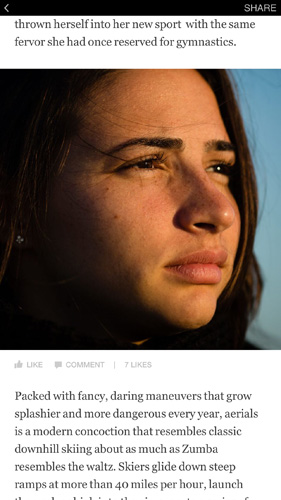 Instant Articles appear inline in your Facebook timeline and they look much like any article that a Facebook friend might share via the service. They load much more quickly than shared articles have typically—up to 10 times faster, Facebook says—and include interactive features. You can "zoom in and explore high-resolution photos by tilting your phone," Facebook notes, "watch auto-play videos come alive as you scroll through stories, explore interactive maps, listen to audio captions, and even like and comment on individual parts of an article in-line."
That sounds wonderful, assuming you visit Facebook for news. But Instant Articles is really about monetization. It allows publishers to sell ads in their articles and choose between different revenue streams. Publishers can track data and traffic through comScore and other analytics tools, the firm says.
And Facebook is working with major publishers, too. Its launch partners include The Atlantic, BBC News, Bild, BuzzFeed, The Guardian, National Geographic, NBC, Spiegel, and The New York Times.
"The New York Times already has a significant and growing audience on Facebook," The New York Times Company president and CEO Mark Thompson says in a prepared statement. "We're participating in Instant Articles to explore ways of growing the number of Times users on Facebook, improving their experience of our journalism and deepening their engagement. We have a long tradition of meeting readers where they are and that means being available not just on our own sites, but on the social platforms frequented by many current and potential Times users." He makes it sound almost altruistic.
Instant Articles is launching first on Facebook for iPhone and will make its way to other platforms—and include more publishing partners—over time. If you're using a non-iPhone device to access Facebook, you'll see normal web links to articles in the meantime.