Repair Corrupt Microsoft Excel Spreadsheets

How many times have you been working away on a complex spreadsheet only to have Excel crash? Often you're left with a corrupt spreadsheet you can't open and critical data you can't access.
This guide outlines how to use Stellar Phoenix's Excel Recovery application to automatically repair your damaged .XLS or .XLSX files and recover Excel worksheets, formulas and formatting.
Note: For .xls password recovery go here: Recover an Excel Password
Step 1: Download and Install the Excel Spreadsheet Recovery Utility
To perform the following recovery steps, you'll need to download and install Excel Recovery from Stellar Phoenix, download available directly here. (3.5Mb)
Once you've downloaded the program, run the install with the default options.
Step 2: Locate the Damaged File and Begin the Recovery Process
Open Stellar Phoenix Excel Recovery from the icon on your desktop.

On the top left, click the Add File to Tree View button and navigate to the damaged spreadsheet file. To make it easier, the browsing window automatically filters for XLS and XLSX files.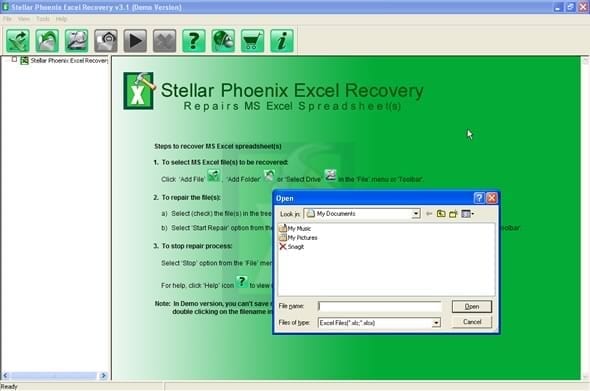 Select the Open button to add the file location into the wizard.
In the list that appears on the left, select the checkbox beside the file you'd like recover.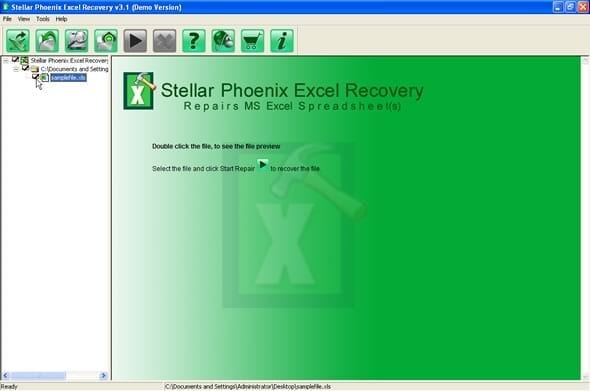 3. Preview the Recovered Excel Data
A handy feature of Excel Recovery is its ability to give you a preview of your recoverable data, even down to the individual worksheets, before beginning the restore process. Simply double click the file to launch the preview.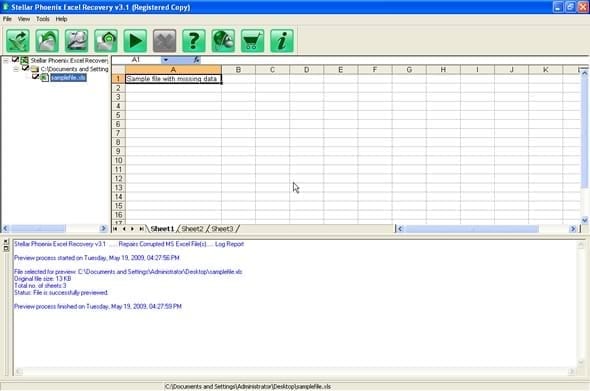 4. Restore Your Spreadsheet
To proceed with the recovery, select 'Start Repair' from the toolbar or 'File' menu.
In the 'Advanced Options' dialogue, choose where you'd like the recovered Excel file to be saved.
Note: For quick access afterward, you're able to choose a custom location like your 'Desktop' as the destination.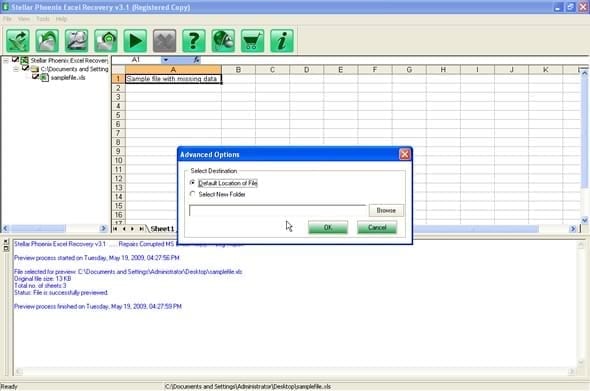 Select 'OK'
The recovery utility will now run through and repair and restore your corrupt file. As it does, you'll see its progress in the bottom half of the application window.
Once complete, a final dialogue will appear indicating success.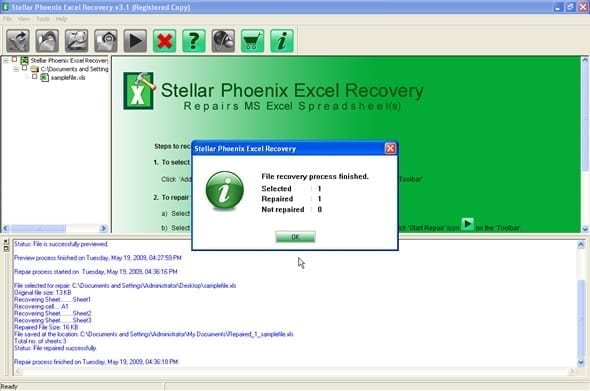 That's it! Your file is now fully recovered and waiting for you in the location you specified.
Final Notes
In our run through, we repaired a single Excel file, but the app also includes the functionality to recover  multiple files at once (a handy feature for high volume users).
Stellar Phoenix Excel Recovery software supports the latest versions of Microsoft Excel including Excel 2007, Excel 2003, Excel XP, Excel 2000 and is compatible with  Windows Vista / XP / NT/ 2003/ 2000.