Everything You Need to Know About Windows – October 2020 Edition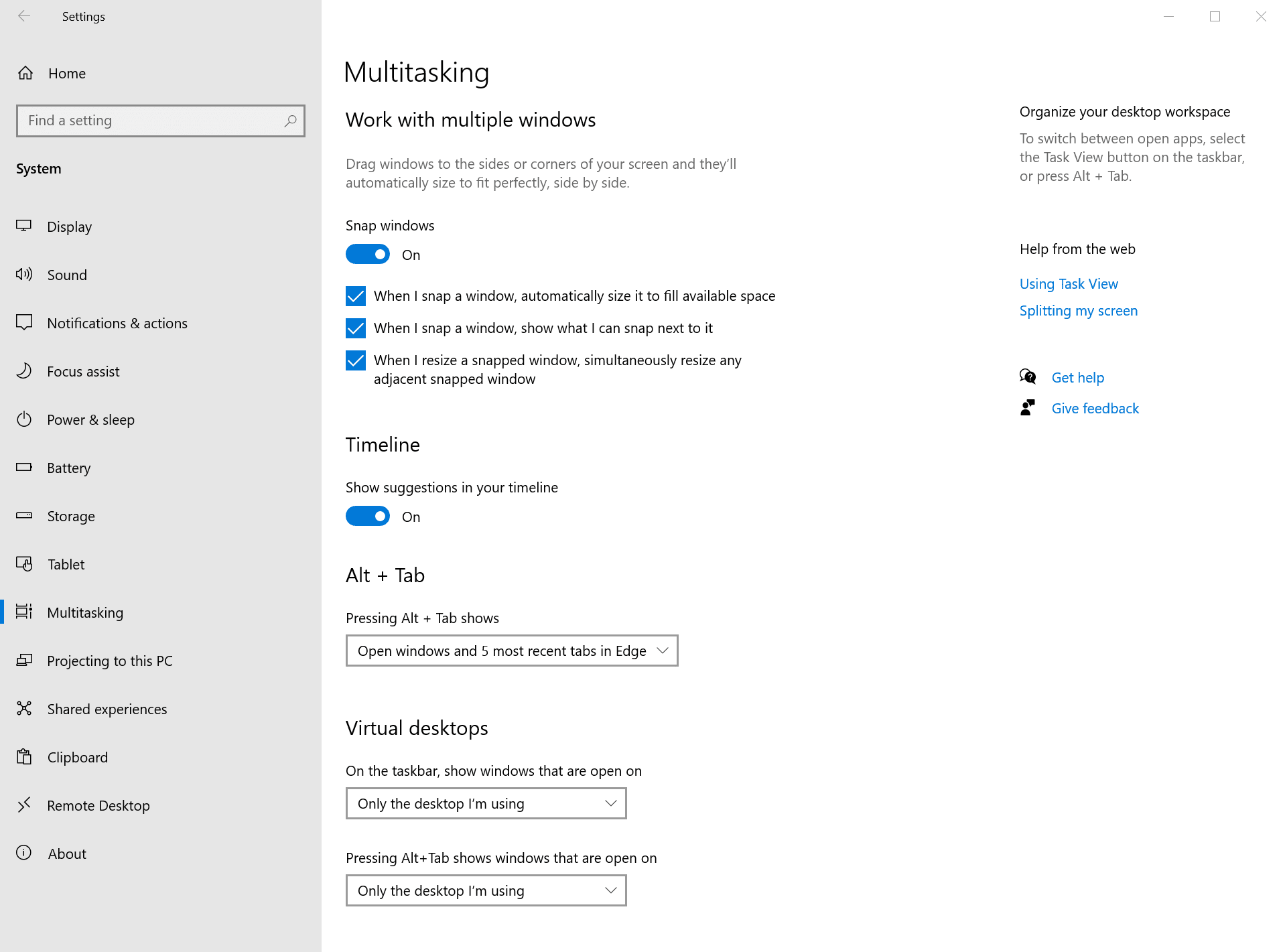 This month's big news is the release of Windows 10 version 20H2. It's a minor update but it comes with some worthwhile improvements. Also in October, Microsoft released a new version of its Edge browser to the Stable Channel and Microsoft provides a workaround for the 'Reset this PC' bug in Windows 10 version 2004.
Windows 10 version 20H2 is now generally available
Starting October 20th, Windows 10 20H2, or Windows 10 October 2020 Update as it's otherwise known, is available to download. It is also available for 'seekers', i.e. those that click Check for updates in Windows Update. As always, even seekers may not be offered the update if their device isn't deemed compatible. Microsoft will gradually make the update available as an optional download to small numbers of devices, regardless of whether users clicked Check for updates.
20H2 is currently only available for users on Windows 10 version 1903 or later. Devices on earlier versions of Windows 10 will have to wait longer. Windows 10 version 2004 users get 20H2 as a cumulative update, which doesn't require a complete reinstall of the operating system. Users on earlier versions of Windows 10 that want to upgrade to 20H2 will need to go through the full OS install process.
What's new in Windows 10 20H2?
Not much to be honest but that's not necessarily bad news. As a fall release, 20H2 gets 30 months' support for Enterprise and Educations SKUs. The new Chromium-based version of Microsoft's Edge browser is now installed by default. ALT+TAB gets a new behavior where it shows the previous 5 active tabs in Edge. The new behavior can be changed in the Settings app under Multitasking to show all open tabs, the 3 most recent tabs, or only open windows.
Image #1 Expand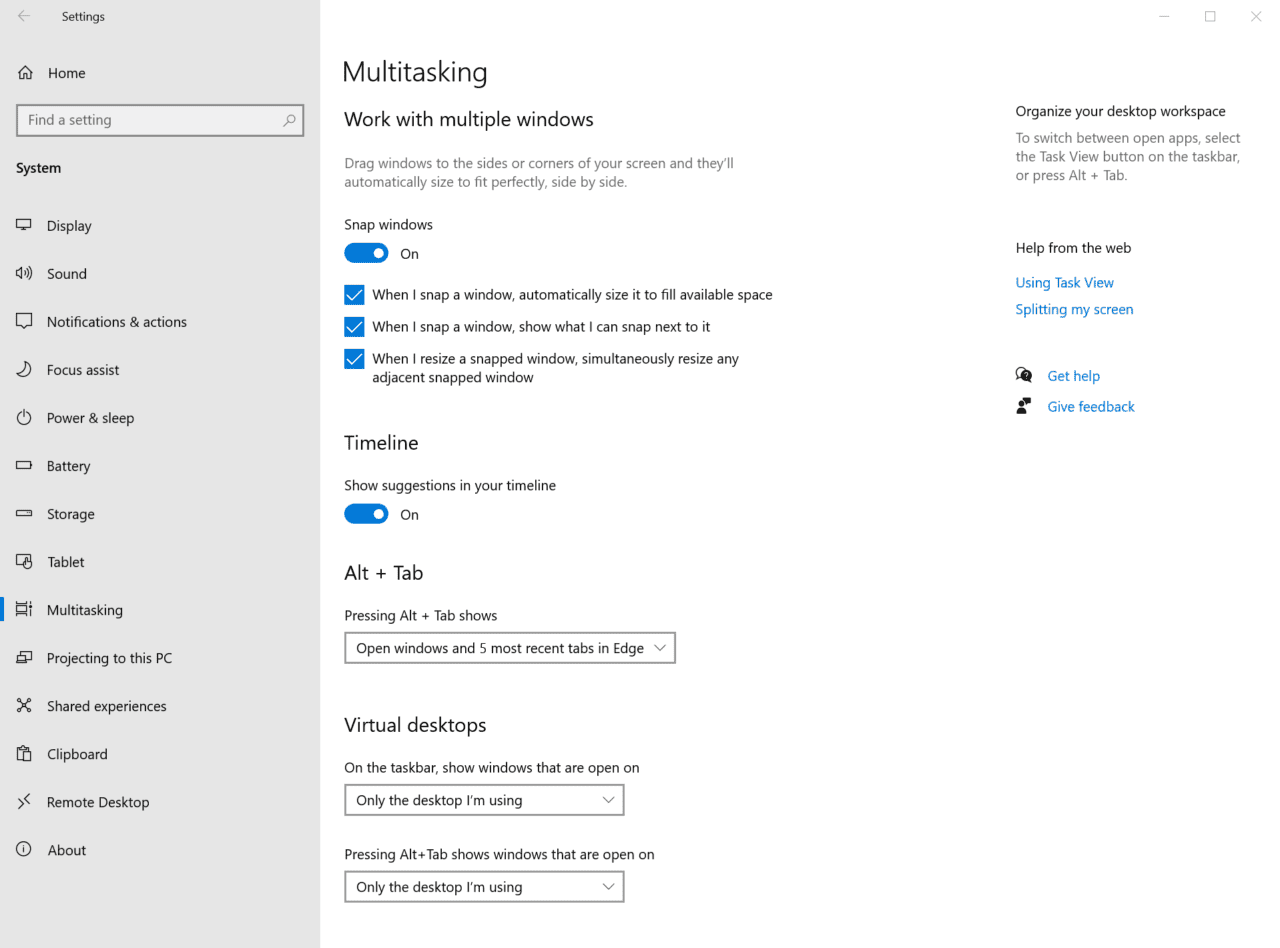 The Start menu has a new streamlined design with a background that adapts itself to dark and light themes. Notifications in the Action Center now include the app logo so users can easily identify where they are from.
There are also some updates for businesses. New Local Users and Groups MDM policies bring the same control that's available to system administrators with Group Policy. Improved sign-in for Windows Hello provides added support for virtualization-based security for some fingerprint and face sensors. It provides better protection, isolation, and security for users' biometric data. Finally, Windows 10 Enterprise users get a public preview of Windows Defender Application Guard (WDAG) protection for Microsoft 365. The feature keeps enterprise data protected by opening sites, and Office files from untrusted locations, in a container.
For a complete list of the new features in Windows 10 20H2, check out Microsoft's website here.
Microsoft releases Edge version 86 to the Stable Channel
Microsoft released Edge version 86 to the Stable Channel at the beginning of October. It brings a few updates to the built-in PDF reader. Including the ability to navigate a document using the table of contents. There's also stutter-free scrolling in PDF documents. The biggest change for IT professionals if the ability to roll back to a previous version of Edge if there's an issue. Edge version 86.0.622.38 is the first version that you can roll back to.
For a complete list of the changes and new features, check the release notes here.
New OOBE coming for Windows 10
As reported by Brad Sams on Petri earlier this month, Windows 10 is getting a new Out of Box Experience (OOBE) when users install the OS. Brad wrote on Petri:
In the latest Windows 10 build released to Insider, version 20231, it is possible to enable a new OOBE, or Out of Box Experience. This new experience is what you typically see upon the first boot of new hardware or occasionally when adding a new profile to Windows.

Discovered by Albacore on Twitter, you can see in the video the refreshed experience that looks significantly better than the existing OOBE that has not changed much since Windows 10 was released.
WebView2 is now generally available
On October 19th Microsoft announced the general availability of Microsoft Edge WebView2 for Win32 C/C++ on Windows 10. WebView2 is a control that lets developers embed web technologies, like HTML and JavaScript, into their applications. WebView2 uses the new Chromium-based version of Microsoft's Edge browser. And it replaces the previous control that was based on the legacy version of Edge.
WebView2 is part of Project Reunion, so it will also be available to Win32 and UWP apps, as will support in some UI stacks like WinUI 3. WebView2 support for .NET (WinForms and Windows Presentation Framework) is planned for the end of 2020. WinUI 3 support for Win32 and UWP apps is planned at the same time as WinUI 3 general availability, which is currently scheduled for 2021.
Windows 10 version 2004 takes the market share
According to data from AdDuplex, 37.7 percent of Windows 10 devices are running Windows 10 version 2004. Windows 10 version 1909 sits in second place, and 1903 in third position. For more information, check out Windows 10 Version 2004 Usage Surges Into First Place on Thurrott.com.
Microsoft details workaround for 'Reset this PC' bug in Windows 10 version 2004
Users of Windows 10 version 2004 may experience an issue when trying to use the 'Reset this PC' feature. The error message "There was a problem when resetting your PC. No changes were made." appears and the user cannot reset the device. Microsoft has published a workaround that involves running the DISM command-line tool from an elevated command prompt, rebooting the device, and then trying 'Reset this PC' again. The command you need to run is:
dism /online /cleanup-image /restorehealth
For more information on how to implement the workaround, see Microsoft's website here.
Windows Insider Program builds
And as always, here's a summary of the important updates that have come this month to Windows Insiders.
October 7th brought build 20231 on the Dev Channel. It includes an experimental page in OOBE for a subset of Insiders. It's designed to help setup better understand how users plan to use their devices. Enterprise customers get a new feature where IT can set file associations on a per-user or per-device basis. The new settings apply to both new and existing users. The setting is available to a subset of Insiders initially and is configured using an XML file and Group Policy.
October 13th saw the release of what ended up being the generally available build of Windows 10 20H2 (build 19042.572). It included just a number of small fixes over previous builds.
Build 20236 on the Dev Channel got a new option in the Settings app to set the refresh rate of your display. The build also included some server-side changes to the Windows Search Box that are rolled out to everyone on Windows 10 version 1903. Here is a list of the changes as found on Microsoft's website:
The recent list shows the last four items that you've searched for and opened from Windows Search Box, which can include apps, files, settings, and direct-nav URLs (for example, like "bing.com").
You can remove individual items in this list by clicking the "x" that shows when you hover your mouse over the items.
You can disable the Recent feature by turning off the Windows setting "Search history on this device" under Settings > Search > Permissions and History.
If you've not used Windows Search Box before and have 0 recent items, the recent list will be hidden. If you don't use Windows Search Box often and have fewer than 2 items in the recent list, an educational string will display in the area to let you know what types of items will appear in the list.
Build 20241 on the Dev Channel gets theme-aware splash screens for apps, like what Microsoft has rolled out for theme-aware tiles on the Start menu in Windows 10 20H2. There are some changes to the disk defrag experience to provide more information to users.
Since the release of Windows 10 20H2, there are been two new builds released to Insiders. Build 19042.608 and 19042.610 contain bug fixes and improvements.
Finally, build 20246 gets one notable change. Automatic Linux distro installation has been added to the wsl.exe command. It lets you install the Windows Subsystem for Linux (WSL) and have a Linux distribution automatically installed and ready to fire up without taking any extra steps.
And that is it for another month!