December is usually a quiet month at Microsoft as most of the company shuts down for the last two weeks of the year. And 2020 is no different. Apart from news on the Edge beta channel and the Windows Insider Program, there's almost nothing else of interest to report. So, let's get down to it and hope for a better 2021.
Windows update caused boot failures and corrupted file systems
Two updates (KB4592438 and KB4586853) that Microsoft released at the beginning of December and end of November contained a bug that affected a small number of devices. Users reported that when running chkdsk /f, the file system was corrupted and it could prevent the device from booting.
Microsoft has since fixed the issue and it should be prevented automatically on non-managed devices. Although Microsoft says it can take up to 24 hours for the update to propagate. Enterprise managed devices affected by the issue need to have a special Group Policy applied, which you can download here.
There's a mitigation for devices that won't boot. It involves using the Recovery Console to run chkdsk /f again and then booting into Windows as normal. For more information about this issue and the full steps, check out the knowledgebase article here.
Microsoft Edge sleeping tabs
Microsoft is currently working on Edge 88, which will be the next major release on the Stable channel sometime at the beginning of 2021. It includes a new feature called 'sleeping tabs'. Sleeping tabs are based on 'freezing' in Chromium. But instead of just pausing a tab's script timers to reduce resource usage, sleeping tabs release system resources after a set period. Resources that can be released include memory and CPU.
By default, Edge puts tabs to sleep after two hours of inactivity. The time period can be changed in edge://settings/system. There's also a block list of sites in Edge settings that should never be allowed to sleep. Sleeping tabs fade in the GUI so you know they are asleep. To wake a tab up, you just click on it and the tab will spring back into life instantly.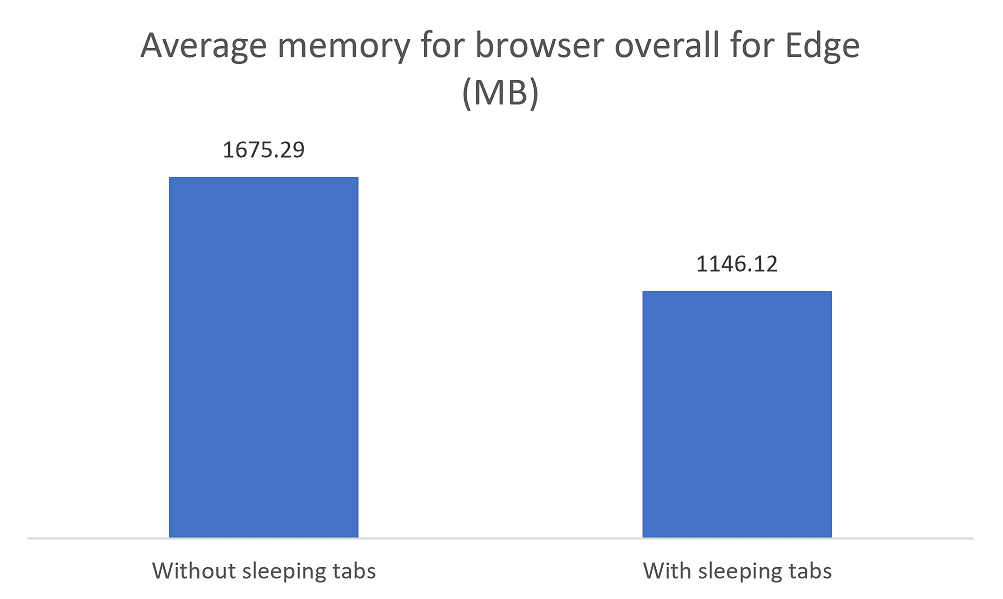 Microsoft says that some sites might not work properly when they wake from sleep. So, it has built heuristics into the browser that detect sites not compatible with sleeping tabs. Sleeping tabs reduce memory usage by 32% and CPU usage by 37% on average. Reducing CPU usage also improves battery life for notebook users.
Sleeping tabs is now available to users in the Beta Channel. Improvements in the latest build include:
An option to put tabs to sleep after 5 minutes of inactivity
Group policies to manage sleeping tabs
GUI changes to clearly show which tabs are sleeping without distracting from the current task
Windows Insider Previews
That just leaves us to look at what's new in the latest Insider builds. Windows 10 Insider Preview Build 20270 (FE_RELEASE) on the Dev Channel brings a 'file' skill to Cortana. The new skill lets users open files with Cortana, including those stored in OneDrive for Business and SharePoint if you are signed in to Cortana with a Microsoft work or school account.
x64 emulation preview for Windows 10 on ARM
The big news in Windows 10 Insider Preview Build 21277 (RS_PRERELEASE) on the Dev Channel was x64 emulation (preview) for Windows 10 on ARM. Currently, Windows 10 supports x86 emulation only on ARM platforms. Initial reports suggest that x64 emulation is slow. But this is a preview and naturally performance is unlikely to match native ARM 64-bit apps on Windows. However, x64 support on ARM is a step in the right direction, making sure users can run any app they might need, albeit slowly.
Build 21277 also gets support for Unicode Emoji 12.1 and 13.0, bringing with it more than 200 new glyphs. Microsoft is also including gender-neutral emoji design in this build.
Two more Insider builds were released in December. Build 20277 (FE_RELEASE) and 20279 (FE_RELEASE) on the Dev Channel bring a series fixes without any new features.
And that's it for December and 2020. Happy New Year!