It's not too often that you realize an application that you are using frequently is missing some basic functionality. Especially with Teams, an application that is used by more than 75 million people every single day.
But that's the case with the search inside of Teams. While you can search from the top of the app or enter a command, using that search feature doesn't confine the results to a specific conversation.
The company announced today that contextual search is on the way and it will work exactly as you would hope.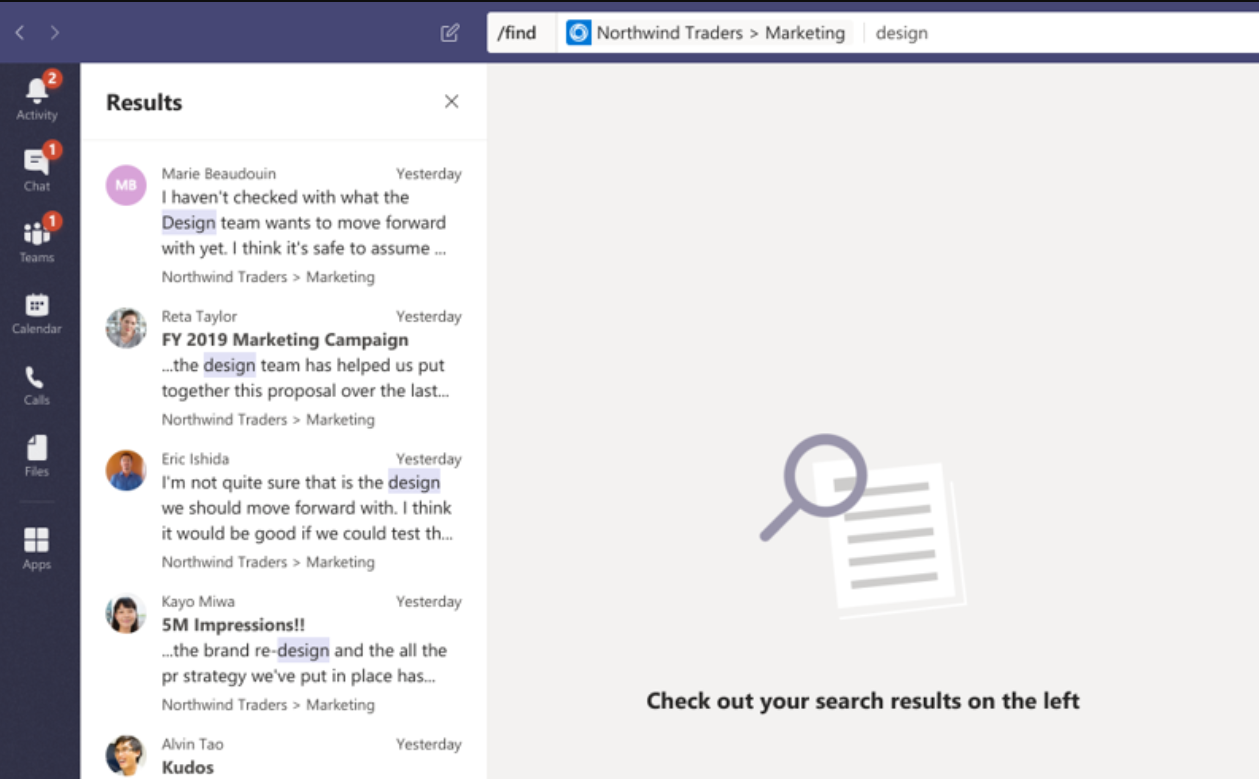 This new contextual search will work by hitting CNTRL+F on Windows or CMD+F on a Mac and will let you search inside a specific conversation or Teams channel for content. But the bad news here is that this feature will not start rolling out until late June with expected completion sometime in July.
But later is better than never and having the ability to refine your own search instead of depending on the wider net that is currently available in Teams is a good update. It does seem a bit befuddling that this functionality hasn't existed as the app isn't exactly the new kid on the block.
If you are lucky, around the same time that Skype/Teams interoperability finally arrives, you will also have the new search experience too. That being said, we all need to be patient while we wait for these features to arrive.