Last week at build was filled with announcements for Microsoft Teams – but many of these will not be arriving in your Microsoft 365 tenant soon – with a few panned for much later in the year. On a weekly basis though there are new features – some announced recently and some a little further out, that you need to know about.
Teams 3×3 video, pop-out chat, raise hand, in-meeting options and meeting attendance lists arrive and appear to complete roll-out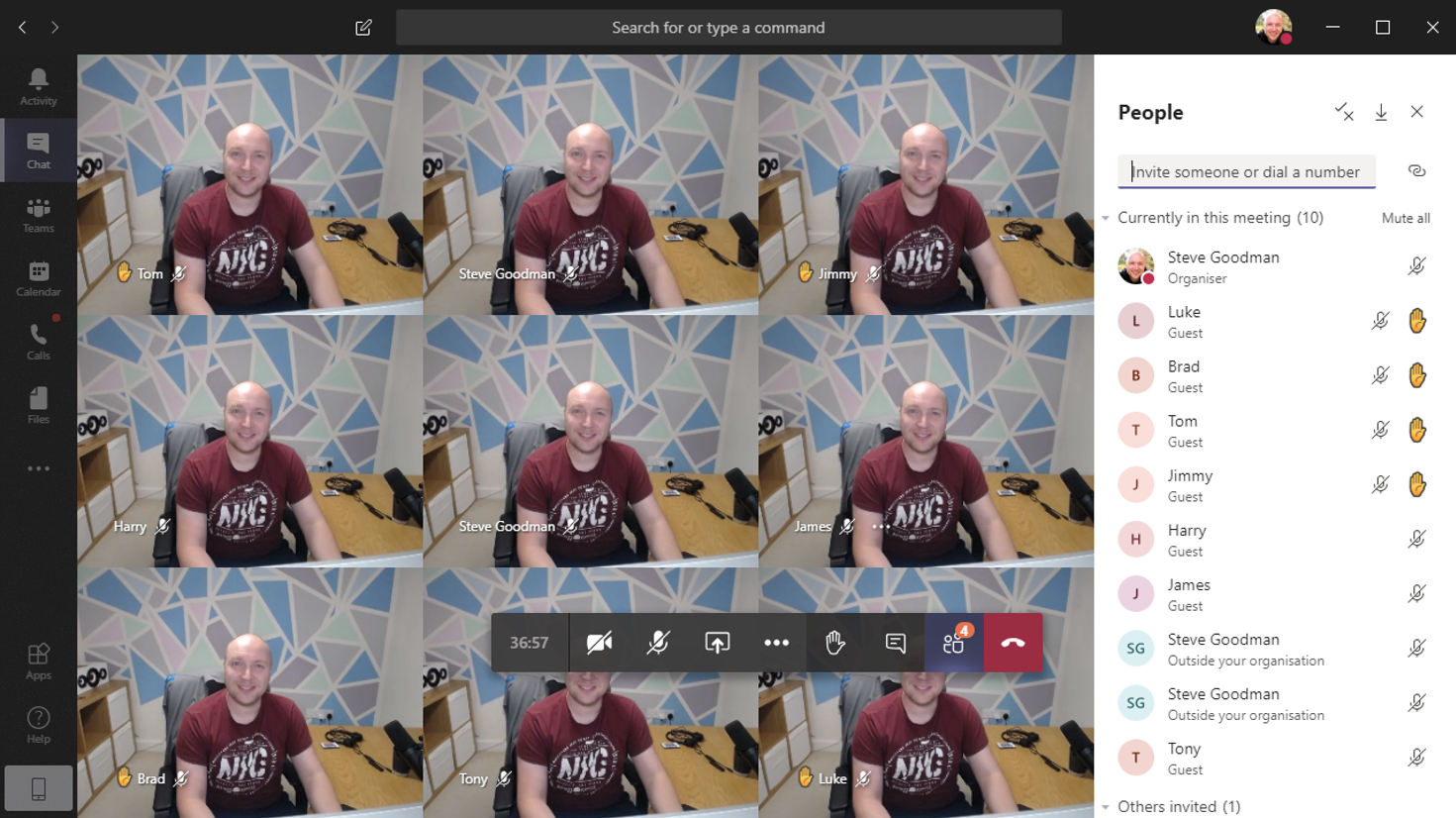 Over the last few months, Microsoft has been pushing out a number of long-delayed functionality such as pop-out chat demonstrated at Microsoft Ignite 2019, and 3×3 video – showing up to nine video streams at once. These finally arrived and completed the roll out globally to Microsoft Teams customers.
Experience so far with the features show they work well – but highlight some of the performance issues Microsoft has been trying to solve over the life of Teams.
While they might have attempted to improve performance issues for calls, adding new features like this does appear to be taking up more resources. I have had a few meetings over the last few weeks and found while Teams usually works well, it can begin to grind to a halt with multiple people's videos on display and pop-out chats showing on a second screen. In day to use though – such as working in Teams with a couple of pop-out chats, it works extremely well: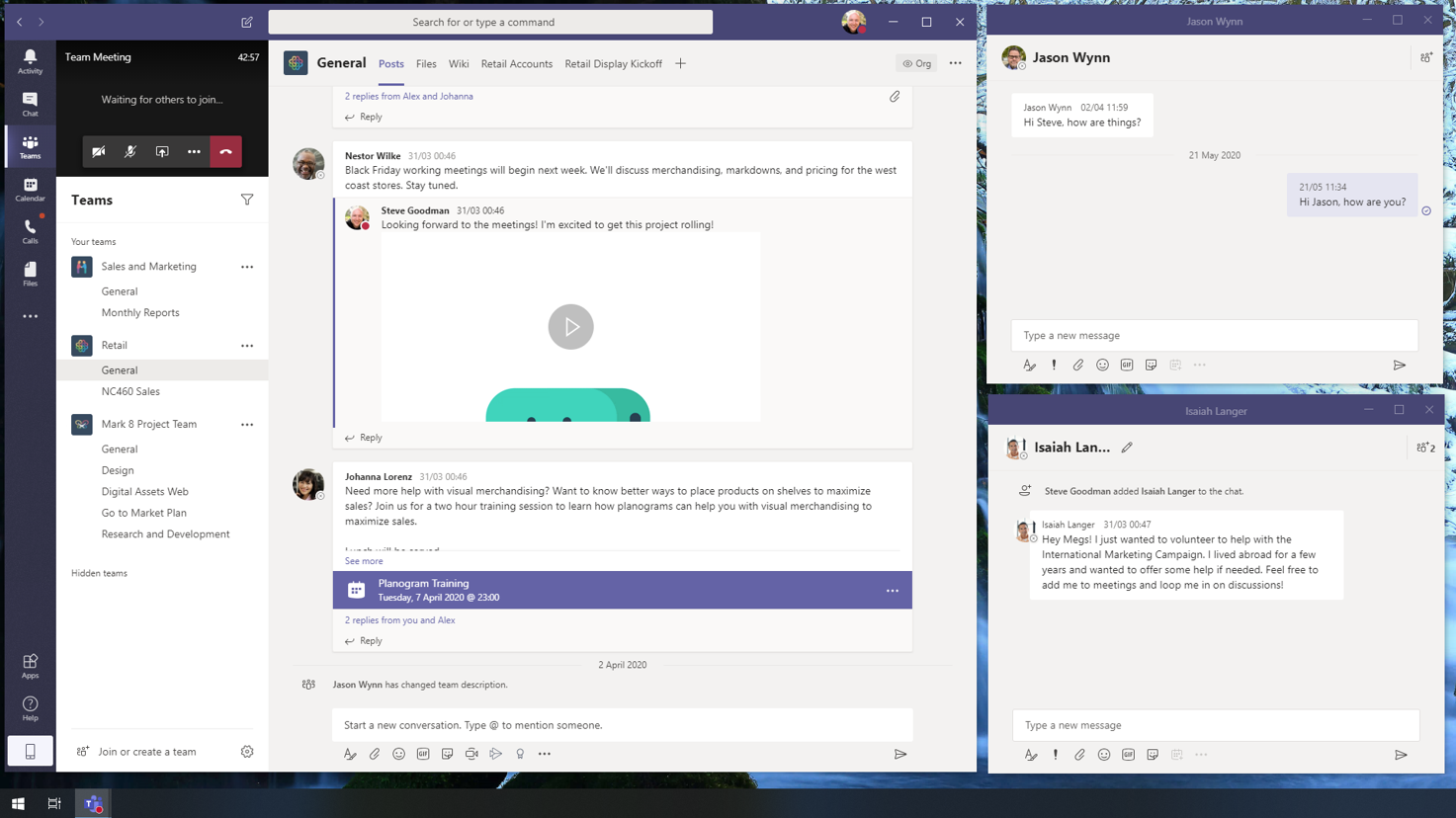 Raise hand is another feature you might plan to use but remember to be careful in how you use it. The feature sounds great if you are presenting to a large group and want to offer the chance for attendees to ask questions as you go along. In use though, across various workshops and presentations this week, I have learned you need to be careful about how you set up your meeting for it to be useful. If you are presenting your screen, you may miss raised hands because there is not yet any notification – part from in the meeting controls and attendee list – that someone has a question to ask.
In-meeting options is a useful feature and one I would have benefited from just a few days ago. If you have ever started a meeting and realized everyone is a presenter, then this provides the ability to update the meeting options after it begins.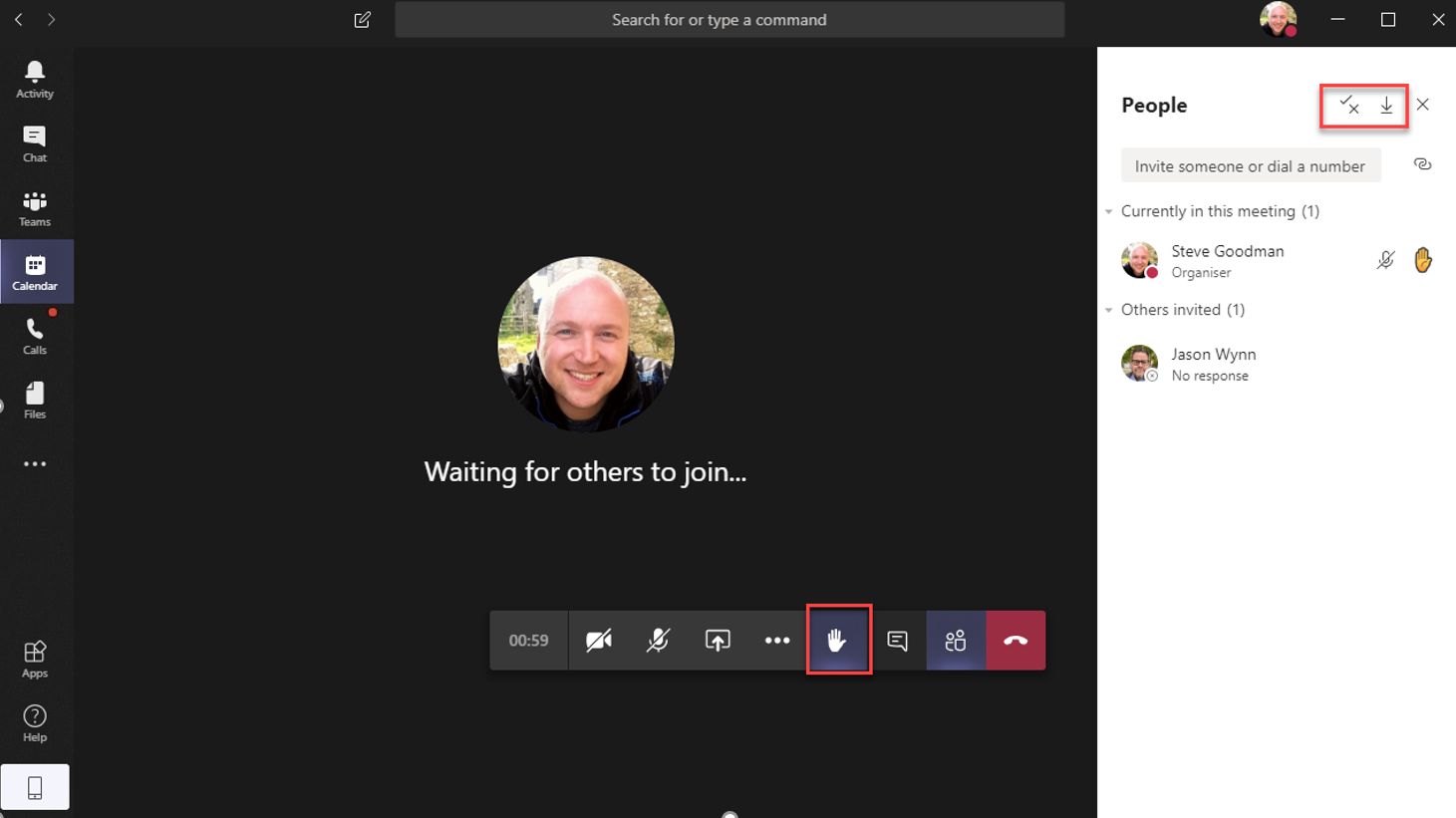 Finally, one that's rolling out to Education tenants at the moment, and expected in June, is the ability for a meeting organizer to specify that only the organizer can join the meeting directly – with everyone else, including others in the organization – landing in the lobby. The word from the Teams product group is that this won't require any special configuration to enable, and is aimed at making life easier for teachers, as they'll be able to arrive at class first virtually and then let students in when they are ready.
Personal apps to be available in the Teams Mobile client
Microsoft has been going to some lengths to make Teams more functional on mobile devices, especially in scenarios where organizations have deployed custom applications. At build last week, application developers gained new functionality to build in mobile capabilities into Teams apps, but a fundamental enabler for this is for those applications to be available on mobile.
A personal app is one that is installed outside of the context of a particular Team, much like the built-in apps like Calls, Calendar, and Chat. The examination of this so far shows that it is not aimed at providing access to other Microsoft 365 applications that have their own app. In my testing it only showed applications I had deployed to my organization, such as the BQM Graph personal app shown in the example below: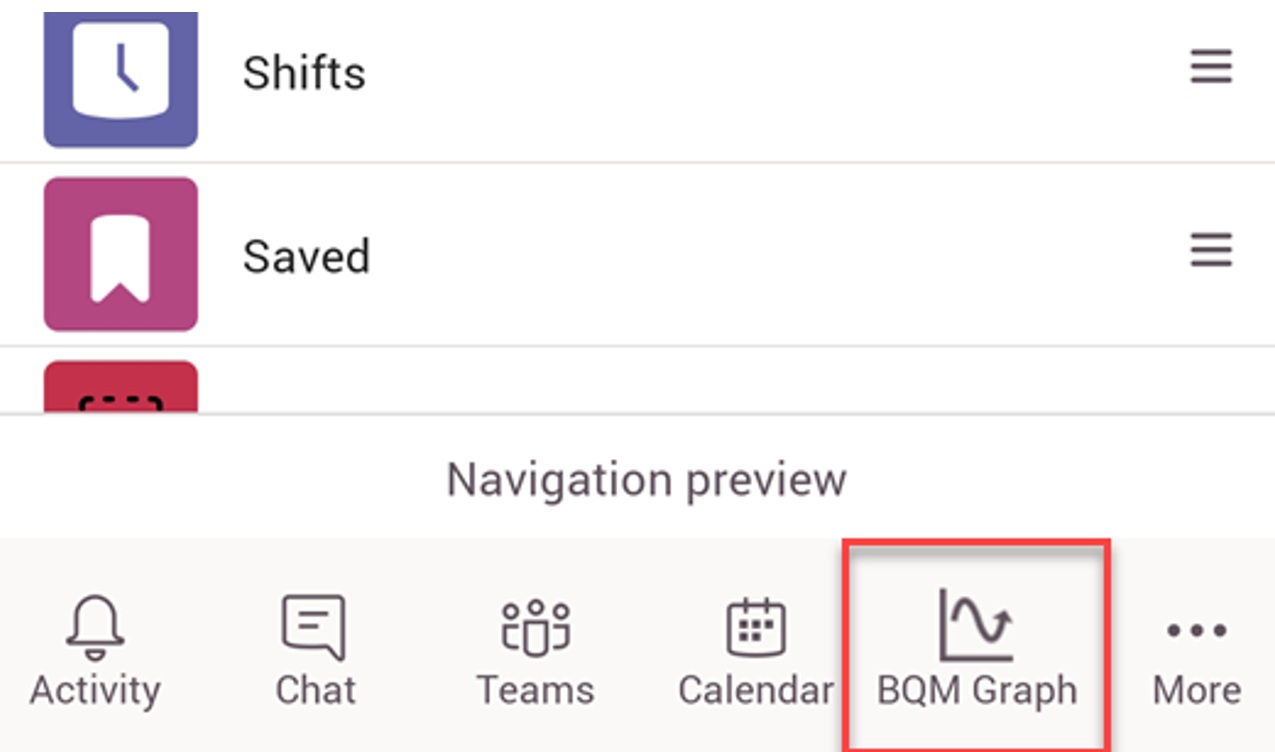 You can now invite a Team, Microsoft 365 group or distribution list to a Teams meeting
A bit of clarity is needed on this one before we continue. If you use Outlook to schedule your Teams Meetings, then you have always been able to invite a distribution group or Microsoft 365 group (so long as it's shown in the Exchange Global Address List) to a meeting.
In the Teams client, however, that has not been the case. When you schedule a meeting – whether that is a standard meeting or a channel meeting, you had to manually add everyone to the invite for them to receive it.
This latest update brings the experience in Teams in-line with Outlook, and that is a great thing. Ideally, if you meet as a team, then you will want to schedule that as a channel meeting so that it is easy to record your meeting and have the meeting conversation stored within your Team.
Microsoft states in the message center that this completed roll-out by mid-May – which has come and gone – so you should see it in your Microsoft Teams environment today. However, checking that this functionality works inside one of my test Microsoft 365 tenants shows it might not have finished roll-out yet – so before you update your user documentation, make sure it works for you. As you'll see from the screenshot below, it should be possible to add in the Team name to send the invite to all – but until the feature truly completes roll-out, you'll have a similar experience to the one below. We will keep our eyes on it over the next week.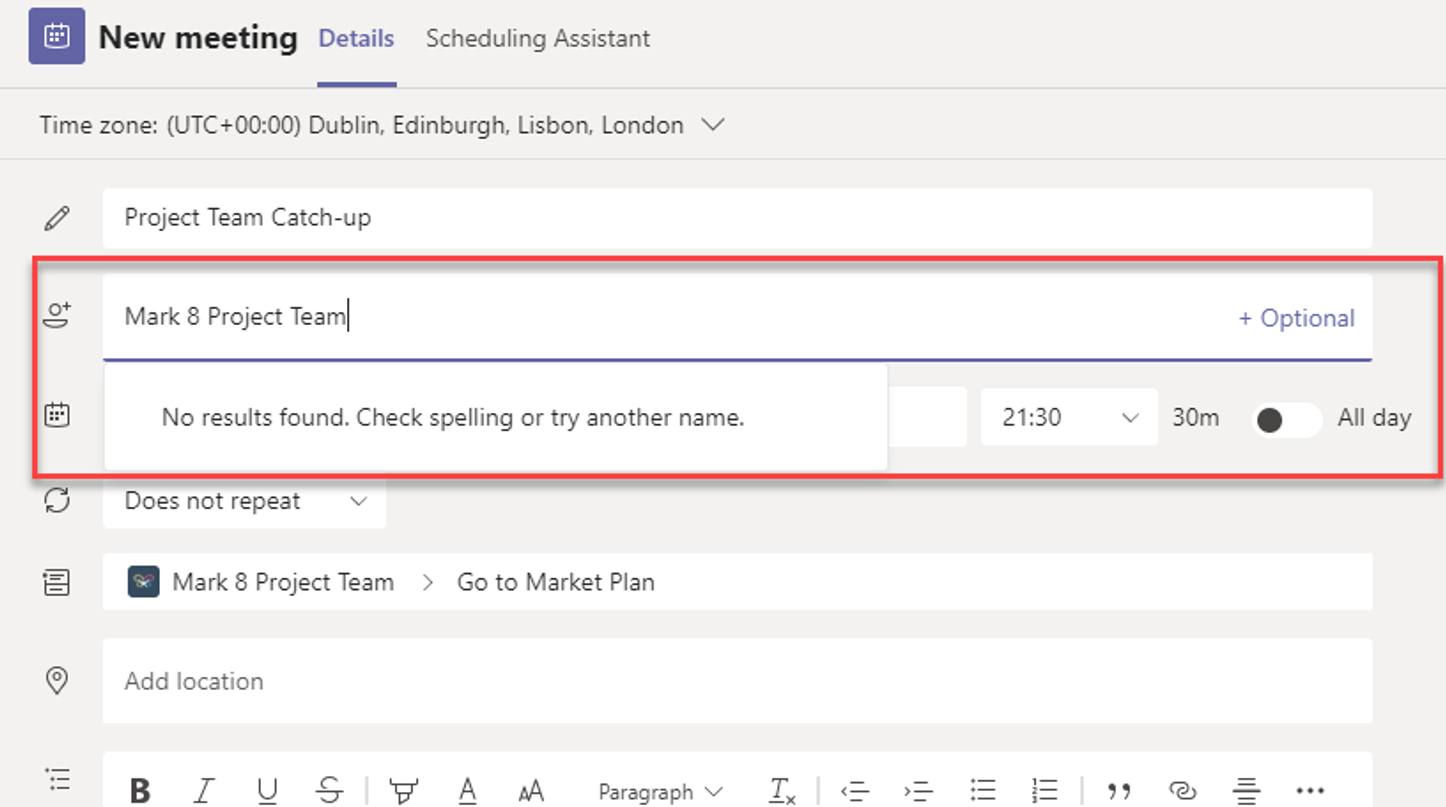 OneNote in Teams gets the ability to edit turned back on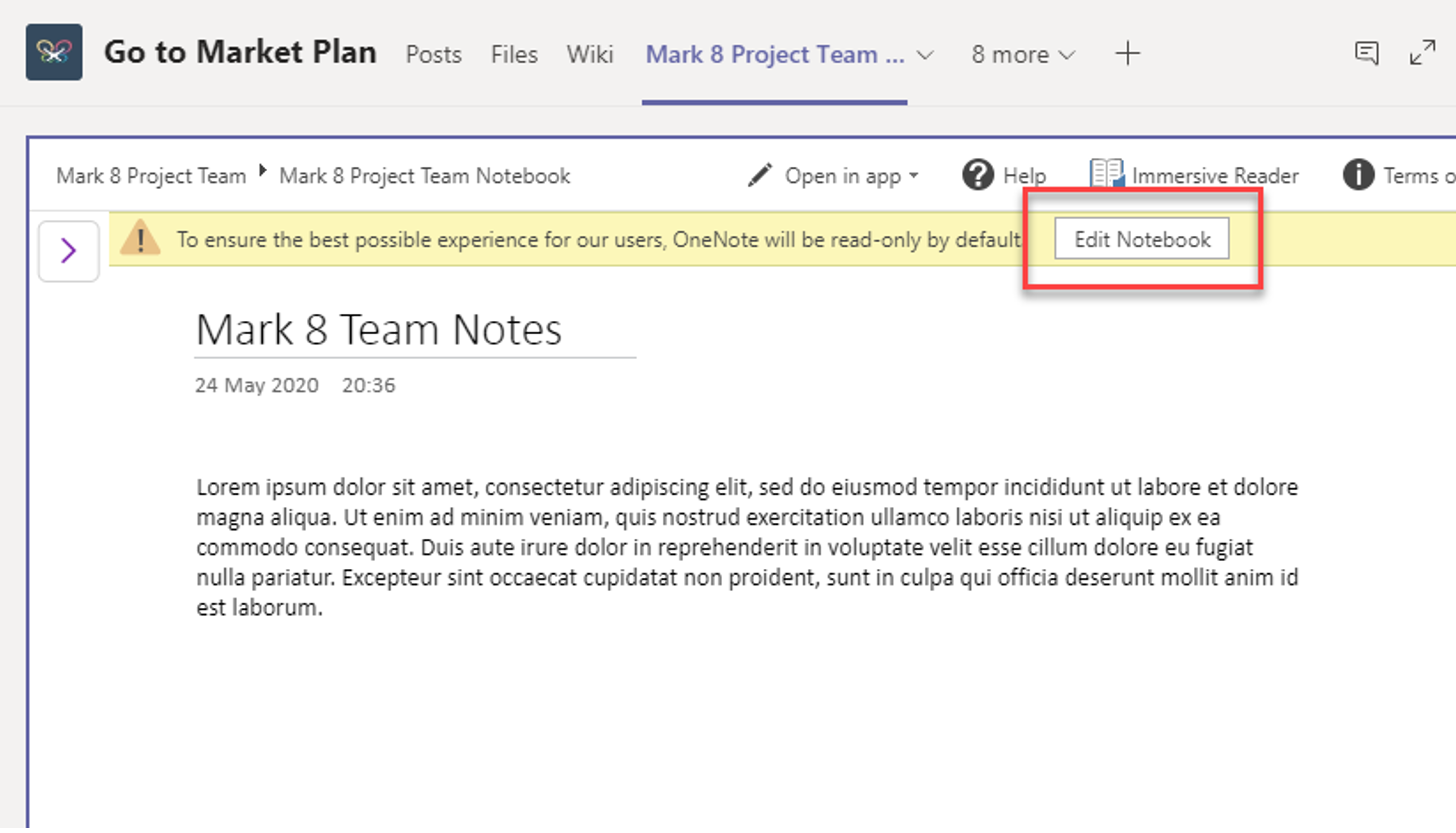 Due to the ongoing high usage of Teams due to increased remote working, Microsoft switched off capabilities in the service to maintain performance. One of these was the edit functionality in OneNote when it is running as a Teams tab.
While real-time editing is not back on by default, Microsoft has added a new Edit button so that if you do want to collaborate in real-time in OneNote within Teams, you can again. You will see the tip appear at the top of the tab, as shown below alongside the new button.
And finally, Teams gets an element of contextual search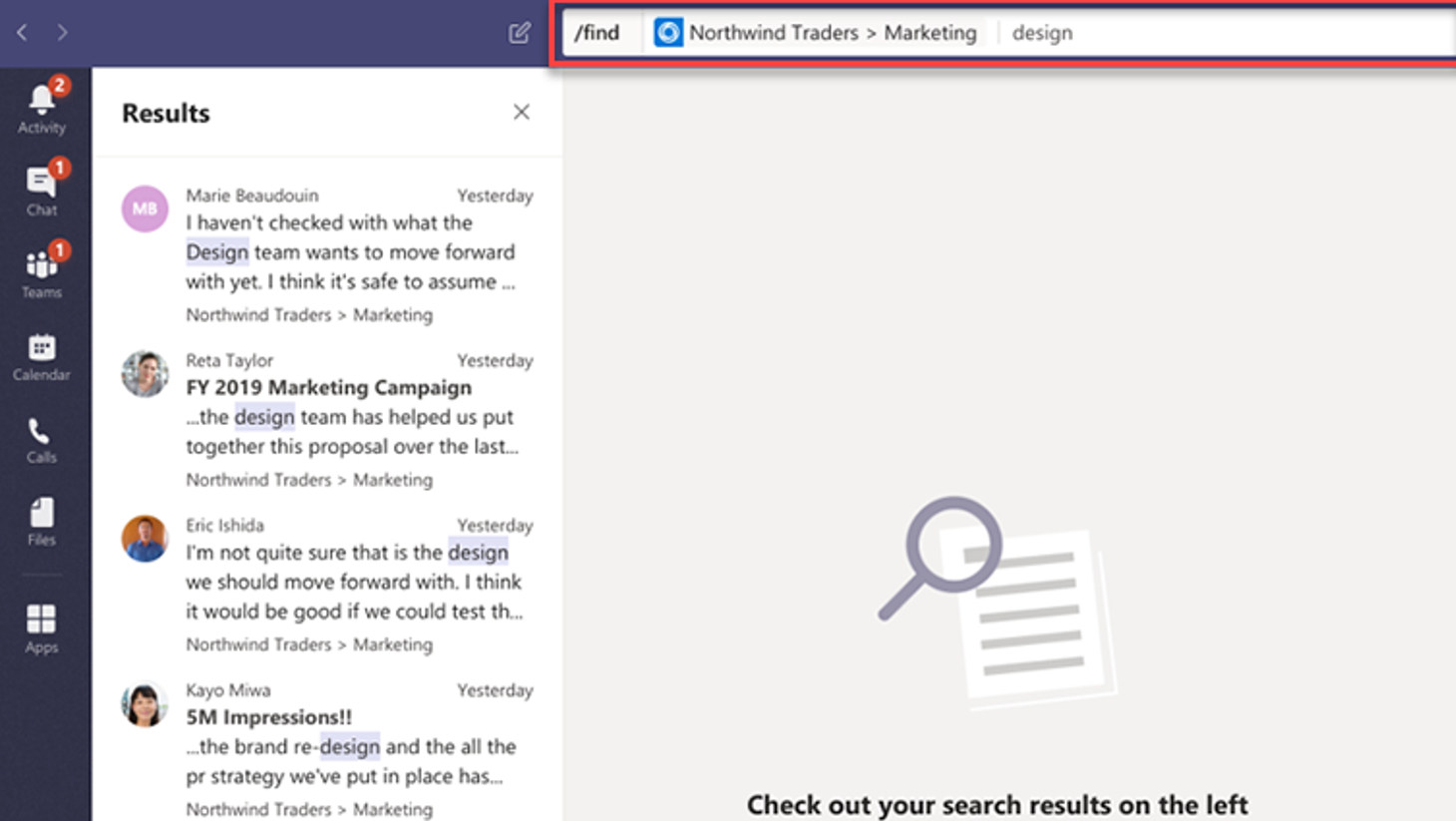 Since its inception, users have complained about the search functionality in Teams and its lack of focus. As we covered earlier this week, Teams finally gets what you could call version one of contextual search, where you will be able to search within a particular chat or a channel.
While this is certainly welcome, more improvements will be needed here. A common ask from users is to be able to find conversations they have had before – searching for particular group chats can be complex – so searching in the context of your chats or across a Team will be essential.
Often by the time you've found the chat or channel you are looking for, you are 95% of the way to complete your search – so the jury is out on this feature as to whether the functionality arriving late June to mid-July will be a game-changer.