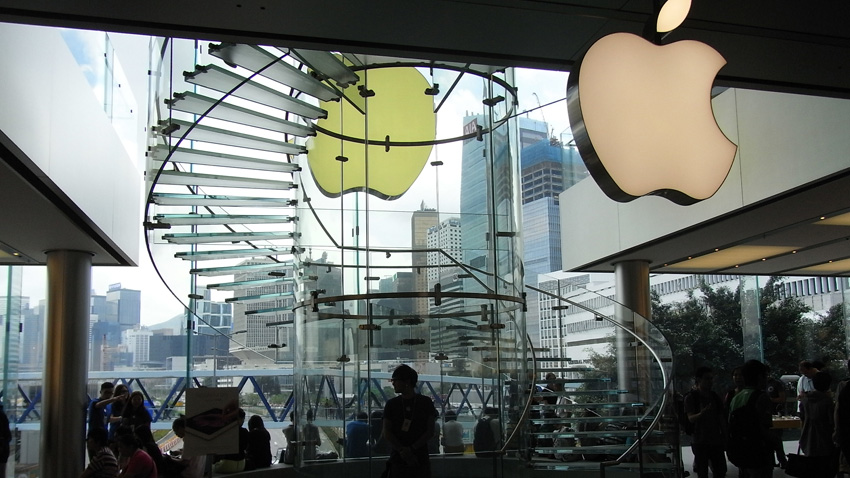 The market researchers at IDC say the China smart phone market contracted in the first quarter, the first time it has done so in six years. Though China is the world's largest market for smart phones, this doesn't necessarily suggest that a worldwide slowdown in smart phone sales is imminent, as emerging markets should pick up the slack.
"Smartphones are becoming increasingly saturated in China," an IDC statement notes. "China is oftentimes thought of as an emerging market but the reality is that the vast majority of phones sold in China today are smartphones, similar to other mature markets like the US, UK, Australia, and Japan. Just like these markets, convincing existing users as well as feature phone users to upgrade to new smartphones will now be the key to further growth in the China market."
According to IDC, smart phone sales slowed 4 percent year-over-year—which is the only meaningful way to measure sales, or 8 percent quarter-over-quarter. Overall, hardware makers sold 98.8 million smart phones in China in the quarter.
China overtook the United States to become the world's largest market for smart phones. Since then, handset makers have tried to satisfy the sometimes unique needs of this market, while China-based concerns like Xiaomi and Huawei have come out of nowhere to challenge Samsung and Apple on the global stage.
Apple became the biggest seller of smart phones in China in the first quarter, IDC says, surpassing Xiaomi, which has modeled itself as "the Apple of China." Apple sold 14.5 million iPhones in China in Q1, compared to 8.9 million in the fourth quarter of 2015. Xiaomi smart phone sales also grew, but not as fast, with the firm selling 13.5 million units in Q1, compared to 9.5 million in Q4 2014.
Rounding out the top five are Huawei (11.2 million units, up 39.7 percent year over year), Samsung (9.6 million units, down 53 percent) and Lenovo (8.2 million units, down 22.1 percent). Interesting, both Samsung and Lenovo were at one point last year the biggest smart phone makers in China. IDC says that the quickly changing market "highlights the volatility of consumers' brand preference in China."
Apple's rise in China—the firm posted a record $16.8 billion in revenue in China last quarter—is attributable directly to its decision to belatedly provide larger screens on its iPhones, in particular the phablet-class iPhone 6 Plus. Previously, the Cupertino consumer electronics giant struggled in China and was losing sharing to hometown rivals, like Xiaomi, which is a $46 billion company after just four years.
Samsung's fall in China is in many ways as spectacular as Apple's rise: the firm is number one worldwide but only fourth in China. But with Samsung finally releasing a high-quality Galaxy flagship recently, that could change.
Looking forward, China will experience flat smart phone growth, IDC says, with the growth part of the market coming from inexpensive smart phones that will replace feature phones. That trend is of course common with emerging markets in India and Southeast Asia, which is where much of the overall smart phone growth will come from in the next few years, IDC says.
This trend also explains why Microsoft is focused so much on the low-end with its Lumia lineup of Windows Phone handsets. All of the volume growth is at the low-end of the market, while Apple has sewn up the high-end in virtually all major markets. The middle of the market, meanwhile, is a wasteland, though Microsoft has tried to edge Lumia upwards with models like the 730/735, 830 and 640/640 XL, which provide some high-end features at a more reasonable price.