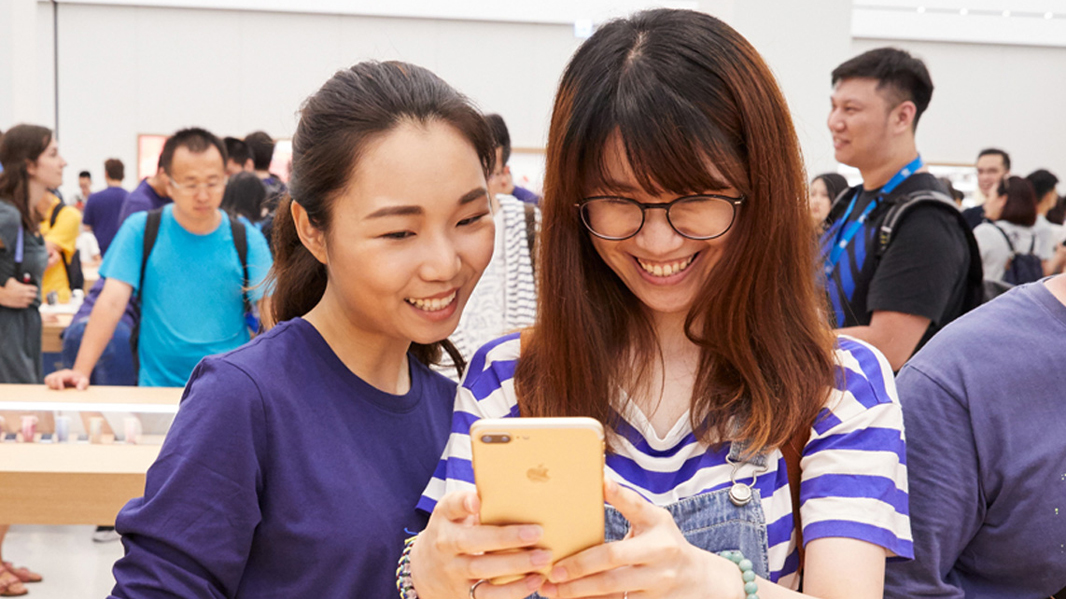 Thanks to persistent rumors about next-generation iPhones, sales of the current devices barely grew in the most recent quarter. But Apple's net income and revenues both surged, thanks in part to its services business.
That last bit is important: It suggests that Apple's billions-strong user base will continue to deliver for the company for years to come.
"With revenue up 7 percent year-over-year, we're happy to report our third consecutive quarter of accelerating growth and an all-time quarterly record for Services revenue," Apple CEO Tim Cook said in a prepared statement. "We hosted an incredibly successful Worldwide Developers Conference in June, and we're very excited about the advances in iOS, macOS, watchOS, and tvOS coming this fall."
Apple reported net income of $8.7 billion on revenues of $45.4 billion in the quarter ending June 30. In the same quarter a year ago, Apple reported $7.8 billion in net income and $42.36 billion in revenues.
Unit sales of Apple's three primary hardware product lines all grew year-over-year, even those of iPad, which had fallen each quarter for over three straight years. Likewise, revenues from each of Apple's major businesses all grew as well.
Apple sold 41 million iPhones in the quarter, up just 2 percent from the 40.4 million it sold a year ago. But that's still good news, given the heady volume of rumors about a so-called 10th anniversary iPhone lineup that may or may not be delayed; Apple refused to discuss the coming upgrade.
The firm also sold 11.4 million iPads, up 15 percent, though revenues were basically flat, suggesting that the low-end new base iPad is figuring disproportionately in those additional sales. Apple sold 4.3 million Macs in the quarter, up 1 percent.
Even the beleaguered Apple Watch supposedly saw a bump, with a 50 percent gain in revenues. But this figure can't be found in Apple's financial report, nor can unit sales.
Of more interest, perhaps, is Apple's surging services business: That grew 22 percent year-over-year to $7.3 billion, and Apple now earns more on services than it does on iPad, Mac, or Apple Watch. It just goes to show you that Apple's customers will find a way to spend money even when the firm doesn't have new iPhones to sell. And for Apple, that's a great place to be.