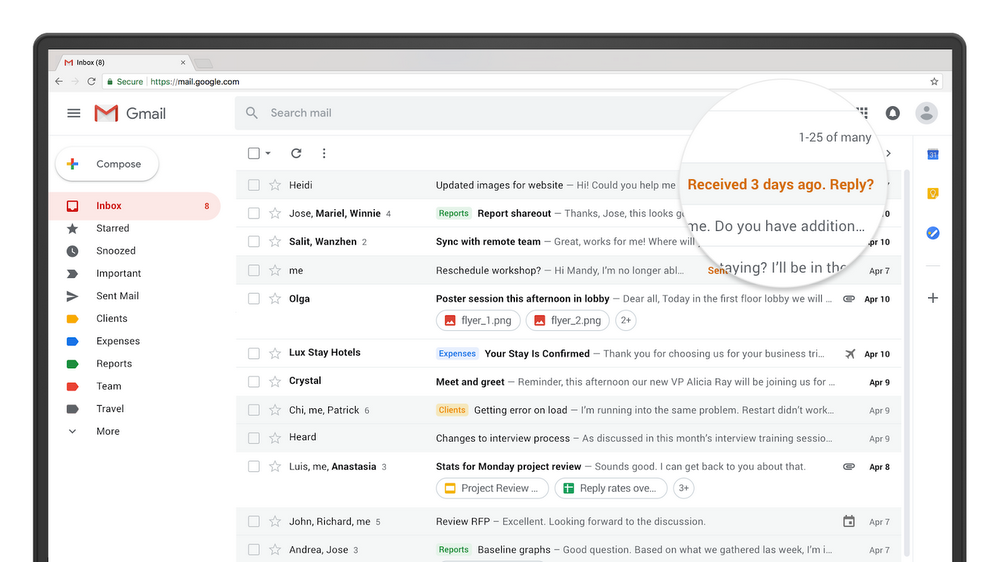 While Microsoft has the clear advantage when it comes to productivity software, Google is continuing to chip away at Microsoft's offering and today is releasing a significant update to their email platform.
As most companies are doing these days, Google is looking to help differentiate its product with advanced security features to help protect your corporate data. Last month they released an update to mitigate Business Email Compromise (BEC) threats and today they are rolling out Gmail confidential mode.
This new mode makes it possible to protect sensitive content with expiration dates and the ability to revoke previously sent messages. Further, because you can now require additional authentication to view an email, content can be protected even if an account has been compromised.
Additionally, built-in Information Rights Management lets you control the ability to forward, copy or download/print messages. While not a perfect solution as a malicious user can easily work-around these protections, it does stop accidental data leakage.
Even though Microsoft offers these features with Office 365, the key here is that Google shows no signs of slowing down in entering the productivity space to take on Microsoft. Apple and many others have tried to dive into this segment but few have had any meaningful success; Google is showing that it can be done and are making slow, but steady progress, in becoming a viable alternative to Microsoft's platform.
There are many other enhancements rolling out to G-Suite customers like Nudging, Smart Reply and high-priority notifications and a redesigned UI that you can read about here.
For Google, this is one of the largest updates to G-Suite and Gmail since the product's inception. At the end of the day, this is a win for consumers as pressure on Office 365 will force Microsoft to move faster with its tools and G-Suite's growth will help keep pricing competitive as well.