At Ignite earlier this year, Microsoft announced that the Windows Admin Center is coming to the Azure portal. While the initial limited preview is now closed, here are some details that you can look forward to with this new functionality in the cloud.
What is the Windows Admin Center?
The Windows Admin Center (WAC) is a complete reimagination of the built-in consoles (MMC) that are used to manage Windows Server. You might be familiar with the Event Viewer and Device Manager management consoles for example. WAC is a web app for managing either local or remote servers via a gateway that uses PowerShell Remoting and Windows Management Instrumentation (WMI) over WinRM.
The WAC gateway can be installed on Windows Server and Windows 10. WAC can manage Windows Server 2019, Windows Server 2016, Windows Server 2012 R2, and Windows Server 2012. It can also manage Hyper-V Server, Azure VMs, Azure Backup, highly converged infrastructures (HCI), and much more.
Because the gateway is a webserver application, administrators can connect to it from the public Internet and the local area network. Connecting to a gateway, rather than directly to the nodes you want to manage, allows for more flexibility and the option to secure communications.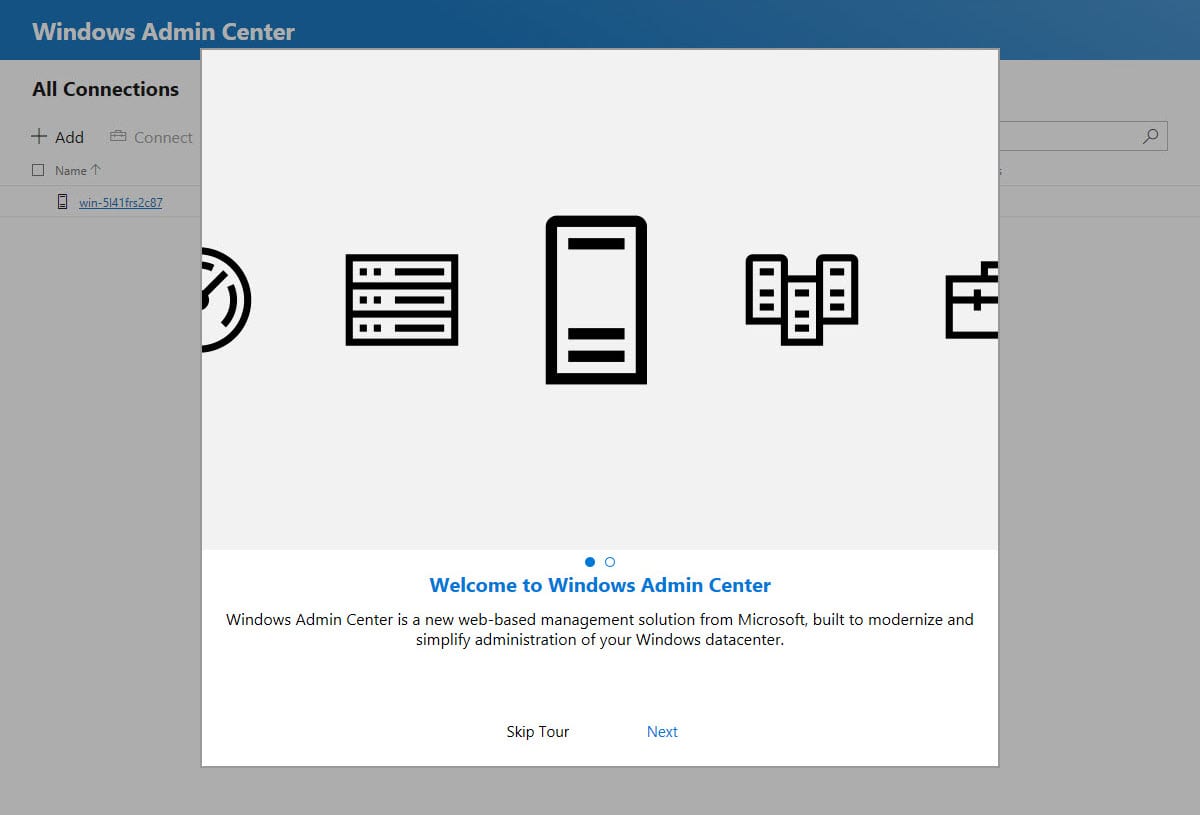 For more information on using WAC, check out Getting Started with the Windows Admin Center, How to Manage Azure VMs running Windows Server using the Windows Admin Center, and How to Install the Windows Admin Center in Server Core.
WAC comes to the Azure Portal
Microsoft announced at Ignite in September that Windows Admin Center is now available in preview in the Azure Portal. The limited preview program closed September 30th but hopefully we will see a public preview later this year or early in 2021. Prior to this update, it was only possible to manage VMs at the infrastructure level in the Azure Portal. But WAC in the Azure Portal lets administrators manage Windows Server, running in Azure virtual machines (VM), at a more granular level. For instance, you could manage server files, certificates, and view events. WAC gives you better oversight of Windows Server VMs right from within the Azure Portal.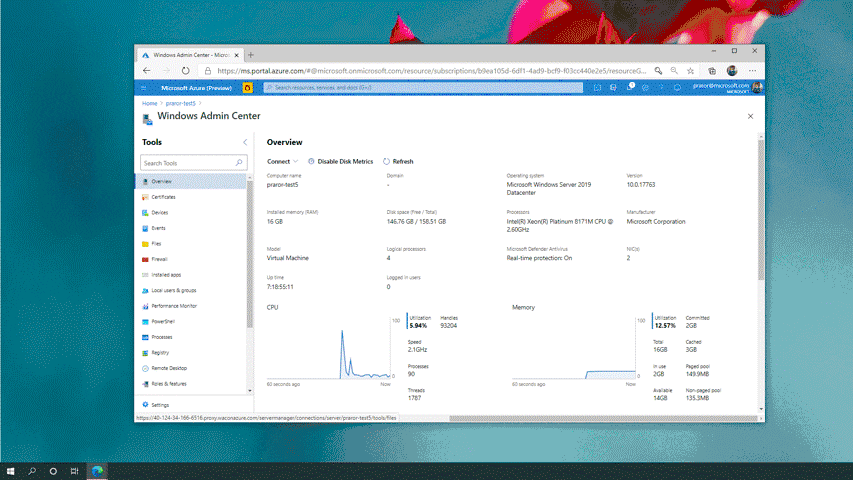 WAC hosted in Azure lets administrators manage Windows Server VMs without connecting to servers using Remote Desktop or other management tools. It also provides the same administration experience for Windows Server VMs regardless of whether Windows Server is installed with the Desktop Experience role.
Not only does WAC in the Azure Portal make managing Windows Server VMs easier but it also means that administrators don't need to update WAC themselves. As a hosted service from Microsoft, WAC in Azure will always be up to date. Microsoft says that even in preview, WAC in the Azure will be backed by the support infrastructure that other Azure services benefit from to ensure reliability.
As more information becomes available and WAC in the Azure Portal enters public preview, I'll provide more details on Petri.