Windows 10 version 2004, sometimes referred to by its codename 20H1, is the first major feature update to Windows 10 in a year. The Windows 10 November 2019 Update, otherwise known as 19H2, was a minor update and brought a few tweaks and improvements for both users and IT professionals.
Despite that Windows 10 v2004 will be delivered as a full OS upgrade, much like previous feature updates excluding 19H2, there isn't much in the way of new features. Windows Subsystem for Linux 2 (WSL2) will debut in this release. Microsoft first talked about WSL2 at its Build conference for developers last year. Windows Sandbox will also get support for configuration files and some other minor improvements.
But that's not to say there aren't a few changes that will boost productivity for knowledge workers and power users. In this article, I'm going to look at changes to virtual desktops and how Windows 10 handles automatically restarting apps that were open before logging out, restarting, or shutting down Windows.
Renaming Windows 10 virtual desktops
Not to be confused with Windows Virtual Desktops (WVD), Microsoft's new Desktop-as-a-Service hosted in the Azure cloud, virtual desktops in Windows 10 let users create one or more additional desktops to help organize windows. I've written about virtual desktops several times on Petri:
In previous versions of Windows 10, virtual desktops were automatically assigned names that couldn't be changed. They were labelled Desktop 1, Desktop 2, Desktop 3, etc., as you created more virtual desktops.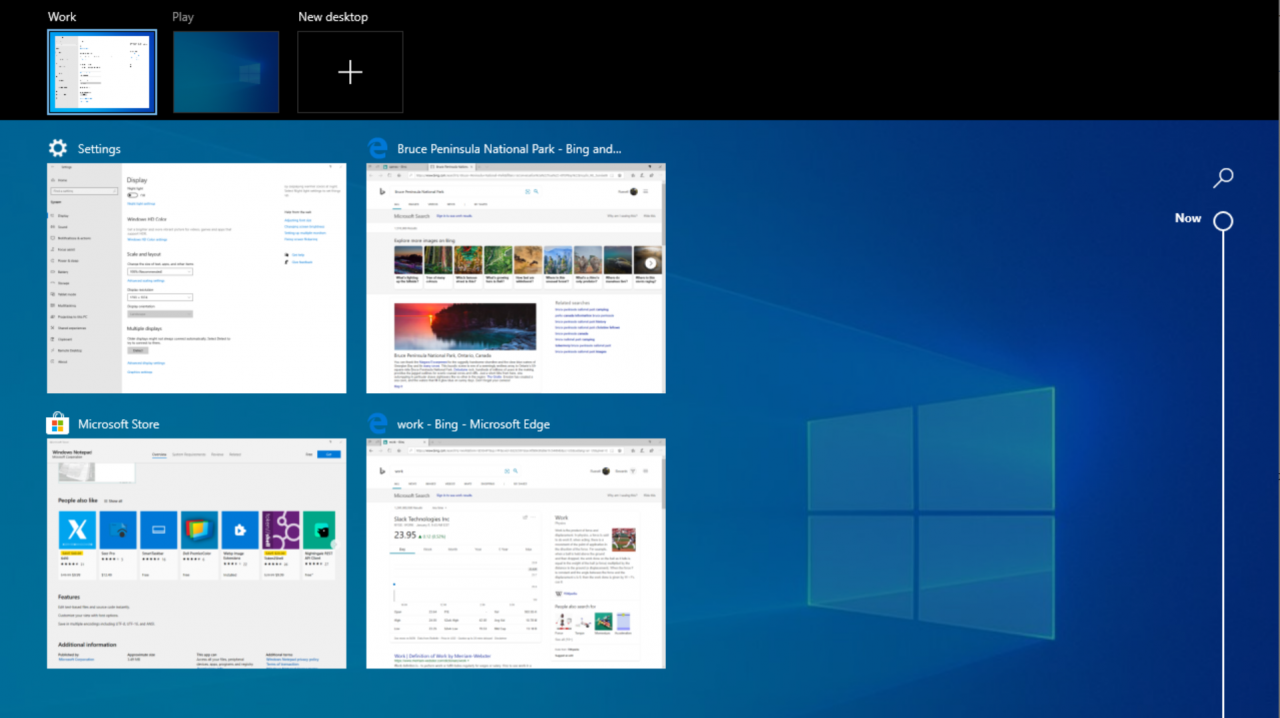 Starting in Windows 10 version 2004, users can rename virtual desktops in Task View. Including the use of emojis. While it might not seem like a huge change, Insiders have been calling on Microsoft to do this for some time. And I will certainly be making use of it.
To change the name of a virtual desktop, follow the instructions below.
Open Task View using the icon on the taskbar or by pressing WIN+TAB.
Then click the name of the virtual desktop in Task View.
Start typing a name and press ENTER when you're done.
Alternatively, you can right click the virtual desktop thumbnail in Task View and select Rename from the context menu.
Virtual desktop names persistent across system reboots.
Automatically restart applications in Windows 10
This isn't a new feature in Windows 10 version 2004 but it is coming with some worthwhile improvements. One of the disadvantages of Windows 10 virtual desktops is that they don't survive system reboots. What I mean by that is you need to reopen all your apps and move them to the right virtual desktop after restarting or shutting down Windows.
That is unless you have Restart apps enabled on the Sign-in options page in the Settings app. Previously, it was part of a privacy option called Use my sign-in info to automatically finish setting up my device and reopen my apps after an update or restart. Restart apps was hard to find and buried. Now Restart apps is a unique configuration option in the Settings app.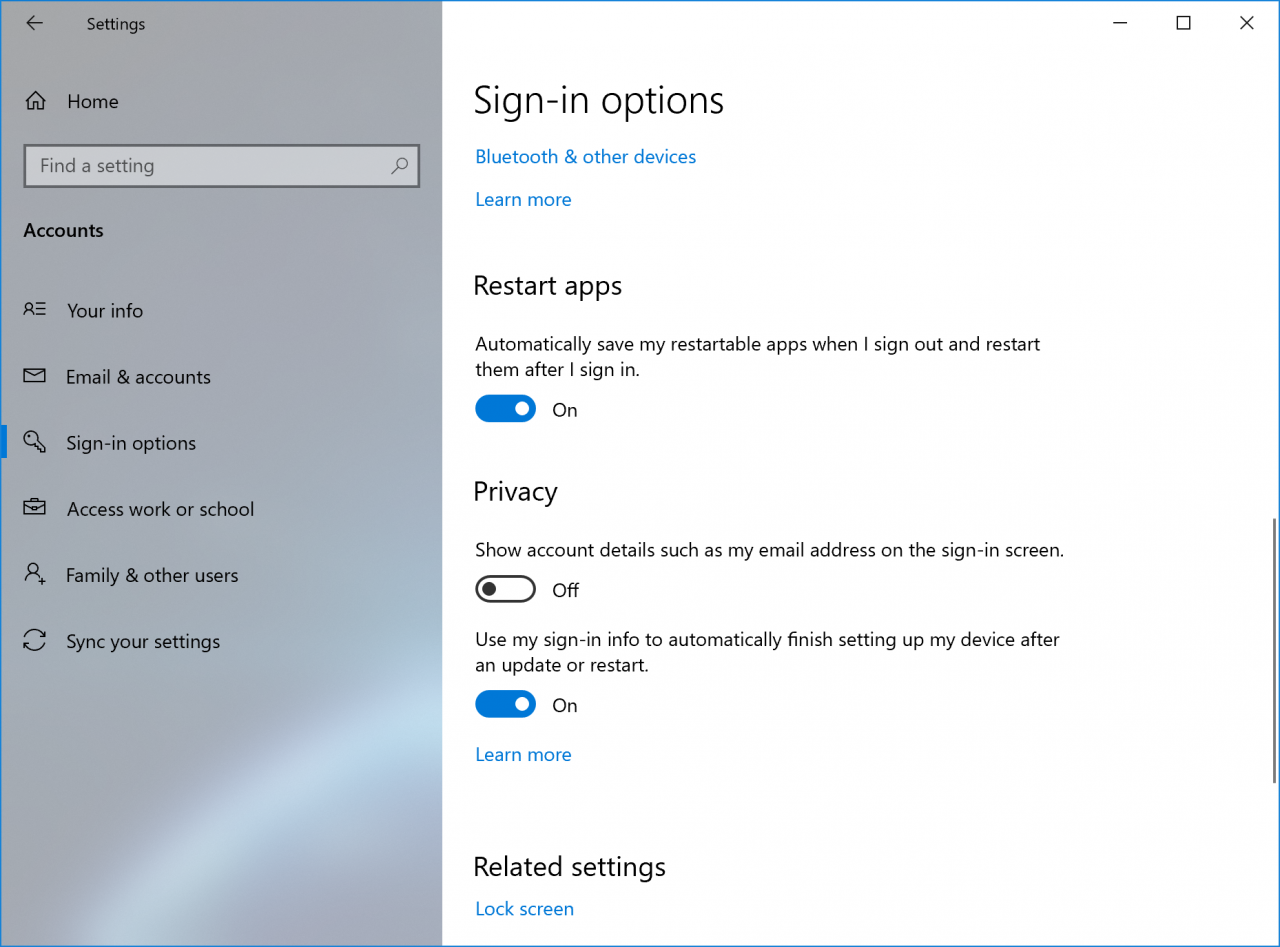 Restart apps automatically restarts Win32 apps that are registered for automatic restart when you start, restart, or log in to Windows. That includes Microsoft's desktop Office suite apps, like Word and Outlook; and the new version of Microsoft Edge.
Starting in Windows 10 version 2004, Microsoft says that the majority of UWP apps will also restart. To improve performance, UWP apps will be restarted in a minimized window and suspended to provide faster login times.
Enabling Restart apps slows down logout and login as Windows saves and restores application states. But it does prevent you from needing to reopen all your previously opened apps. The only minus is that if you are using virtual desktops, the apps reopen on the first desktop. You'll need to manually move the apps back to their respective virtual desktops. Hopefully, this is something Microsoft will address in a future update.
In this article, I've connected virtual desktops and the Restart apps feature. But Restart apps was created to help make installing Windows updates less painful. But a useful side effect is that it can help you restore the state of your virtual desktops, although not completely.
In the next part of this series, I'm going to look at changes Microsoft has made to Cortana.