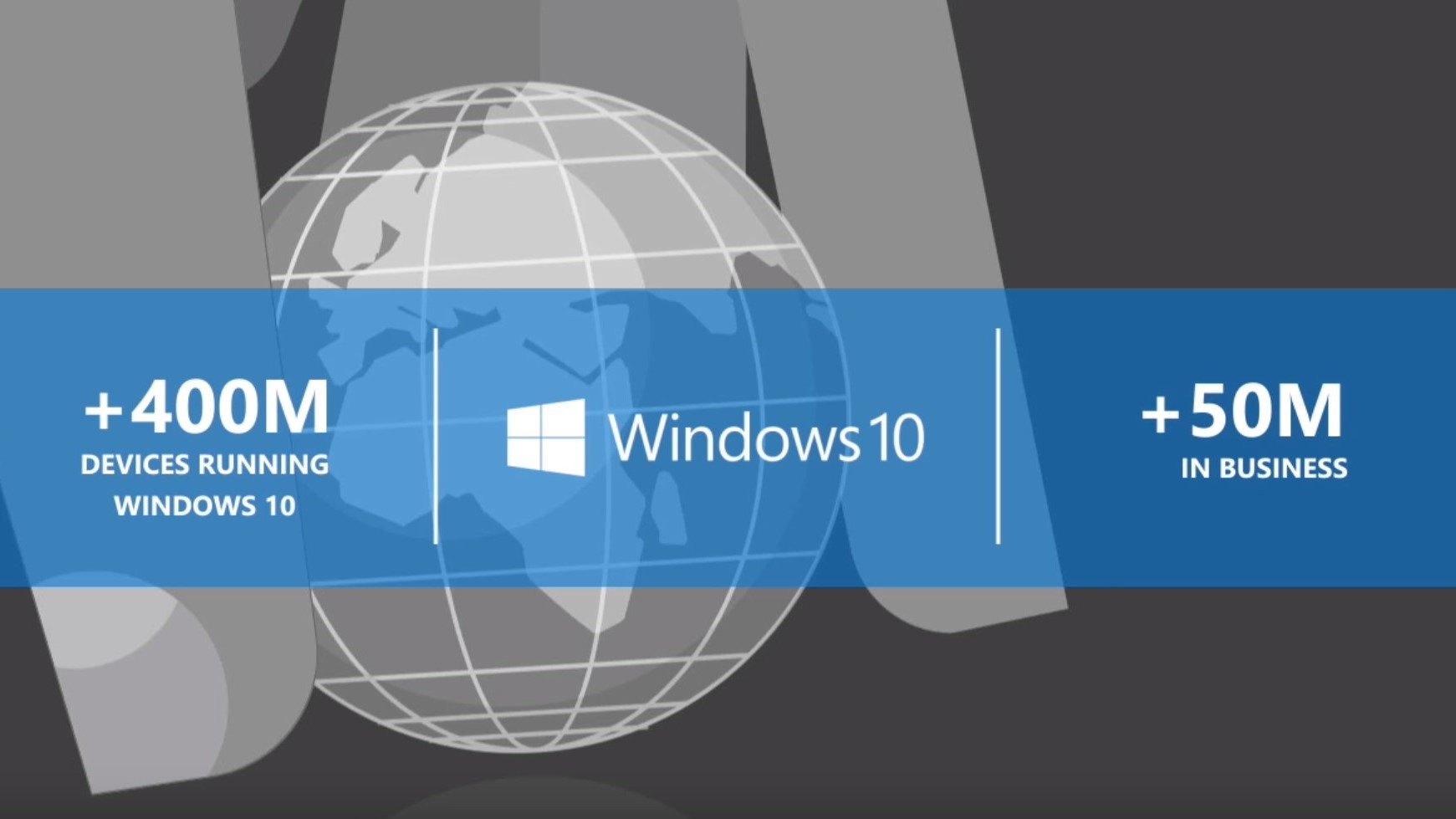 Microsoft has frequently shared how many computers are running Windows 10 and most recently stated that there are more than 500 million active users of the operating system. But, on the other side of the coin, the company has rarely shared how many corporate customers are running the OS.
In a video posted to Microsoft's Windows YouTube channel, the company shares that there are more than 50 million business machines running the operating system. Of course, it's worth noting that this figure also says there are 400 million Windows 10 users as well which we know is an older figure.
Still, if we know the figure is above 50 million, that's roughly 12.5% of the 400 million figure cited which gives us a reference point for estimating the penetration rate of the OS in the business world. Using this same number, we can estimate that there are roughly 62.5 million business users when comparing it to the 500 million figure released earlier this month.
This number does seem a bit low which is likely a good thing. Microsoft expects that its enterprise clients will move to the OS and see that the overall usage of Windows 10 is still mostly made up of consumers, this means they have a huge opportunity ahead to continue to move corporate clients on to the OS and boost their market appeal with developers.
It was somewhat surprising that Microsoft has not shared this figure publicly prior to the release of this video. At Build, the company wants to show the world that the PC market is moving to Windows 10 and with more than 60 million business machines now running the OS, I don't view that as a negative figure as that segment is historically slow to adopt new operating systems.
Microsoft is pitching that Windows 10 is the most secure OS and is offering advanced security features as well. The big question remaining is if there is anything else they can do to get companies to switch faster or if many are simply going to ride out the lifecycle of Windows 7 and transition closer to 2020.
Thanks for the tip @cybrititan