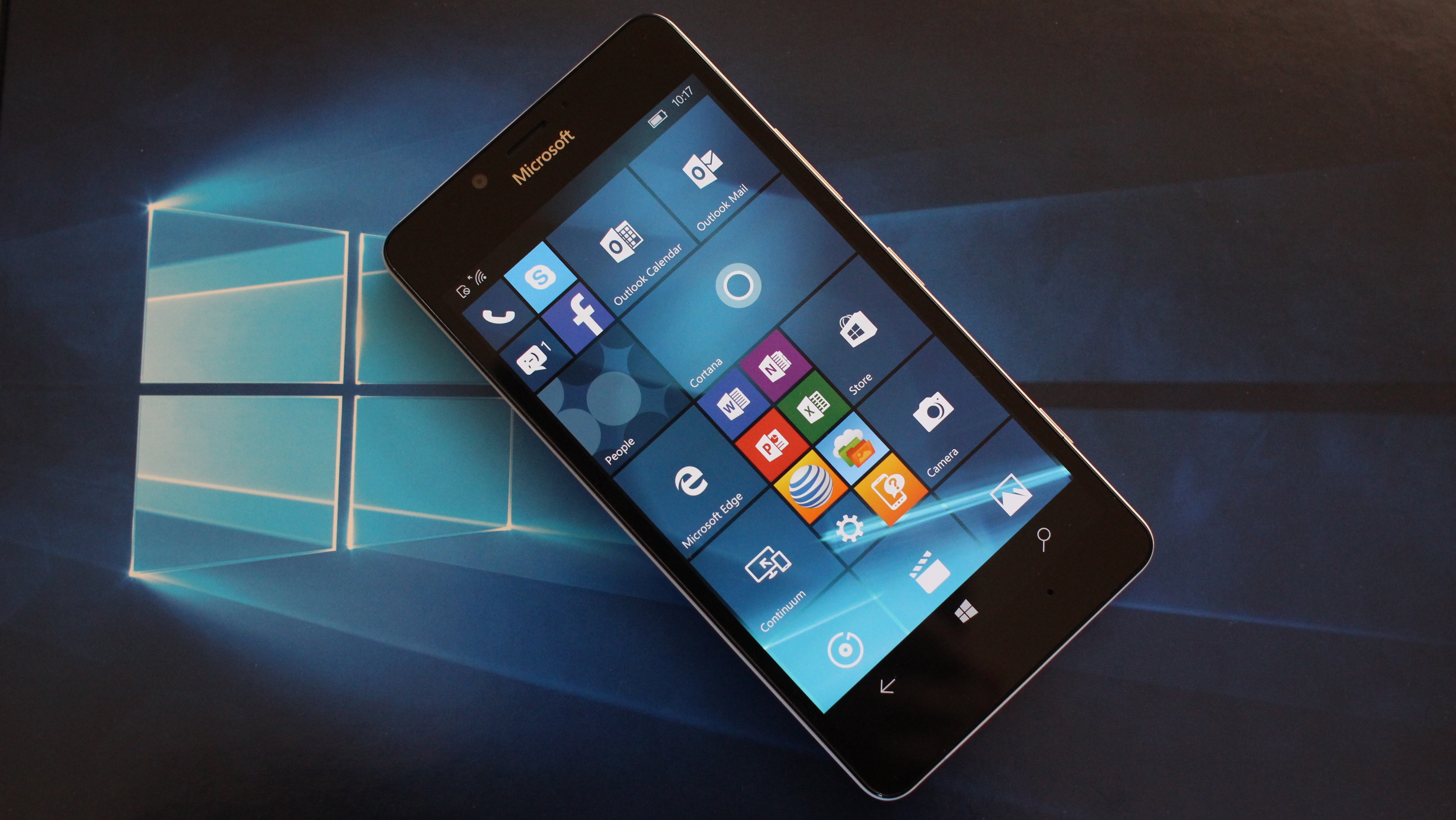 It's been a couple of months since my last overview of Windows 10 Mobile, Windows Mobile 10: The Story So Far, and since then, three Windows 10 Mobile handsets have been released in the form of the Lumia 950, 950XL, and 550, and Windows 10 Mobile will soon start rolling out to some Windows Phone 8 handsets in selected regions.
What follows are my observations after 10 days' holiday in Spain with the new handset. For reference, I'm running Windows 10 Mobile 10586.29 with the recently released Lumia 950 firmware update.
Wi-Fi connectivity
Windows 10 was plagued with Wi-Fi and Bluetooth connectivity issues when it was first released, and it took a good few months to iron out those problems. Unfortunately, Windows 10 Mobile doesn't seem to be faring much better.
While an Android device was able to connect to the hotel Wi-Fi, stream video, and browse the web without many issues, the 950 struggled to even load sites at times. It's true that the hotel Wi-Fi itself was prone to disconnects and slow, but not to the extent that it should have been unusable.
The 950 frequently drops the connection on my home 5Ghz Wi-Fi network and requires a reboot before it displays the SSID again. And while the speed issues aren't so noticeable at home, a quick test using speedtest.net showed that the Lumia has much higher network latency and lower upload speeds than a Windows 10 Asus notebook connected to the same 2.4Ghz network.
Camera
Let's get this straight, the 950's camera is capable of taking great pictures, but this is let down by focusing issues. This is primarily evident when using the flash, and even in reasonably lit rooms at night, you're likely to end up with a blurred subject.
This a daytime problem too, and the camera is rarely able to identify people in the shot, the result being that some of my holiday photos have focused backgrounds and out-of-focus subjects, despite taking care to manually ensure the subject was in focus. To add salt to the wound, the camera button on the side of the handset works sporadically.
Photos app
The built-in Photos app has some basic editing features built-in, such as crop and rotate, but once you've saved your changes the app won't commit any additional adjustments thereafter. You'll need to close the app and re-open the file.
Windows Maps
Search is atrocious in Windows Maps. What's more, there's no offline search, a key feature that was available in Nokia's HERE Maps. Search doesn't seem to support non-Latin scripts either, although on the desktop it does. Maps also has a tendency to crash at key moments, and favorites can't be organized into folders.
Windows Maps did however offer good public transport advice, but other than that I struggle to find much to say that's good about this app.
Swipe keyboard
…is much less accurate than in Windows Phone 8.1.
Flight tracking
I don't usually open Cortana other than to use the reminders feature, but I do occasionally check the news feed and was surprised to see a notification offering to track my return flights. So I enabled tracking for the two flights and optimistically waited for some useful information. But it was never to come.
Maybe I was to blame for not opening Cortana? But midway during an airport stopover in Madrid, I got a Cortana notification in Spanish. It's just a shame that I don't read or speak Spanish.
Windows Hello (Beta)
One of the distinguishing features of the Lumia 950 is its Windows Hello compatible iris scanner that in theory does away with the need to unlock the device with a PIN code. Windows Hello has received mixed reviews in the press but I've found it to largely work as described on the tin. One scenario, in the dark of the northern winter, that I hadn't been able to try out was how it coped in bright sunlight.
Forget about using Windows Hello to unlock your device in bright sunlight right now. I tried to improve recognition with some additional training, but was greeted with a Move Closer message, indicating that the camera couldn't capture an image of my iris. It's important to remember however that Windows Hello is still in beta, but Microsoft needs to solve this problem if Windows Hello is to receive wide adoption.
Round up: Still Ironing Out the Basics
We all know that there's a real and present gap between the quantity and quality of apps available for Windows 10 Mobile compared to Android and iOS-based devices. As such, it's all the more important to get the basics right, such as browsing and connectivity, but we're not there yet.
One advantage Windows 10 has over Android is that it's delivered as a service, so doesn't rely on carriers to approve and distribute updates, and Microsoft has promised monthly updates. So while there are issues that make it hard to recommend Windows 10 Mobile at the time of writing, I remain confident that within a few months these problems will be ironed out.