Windows 10 Gains In the Enterprise But Windows 7 Is Still The Top Dog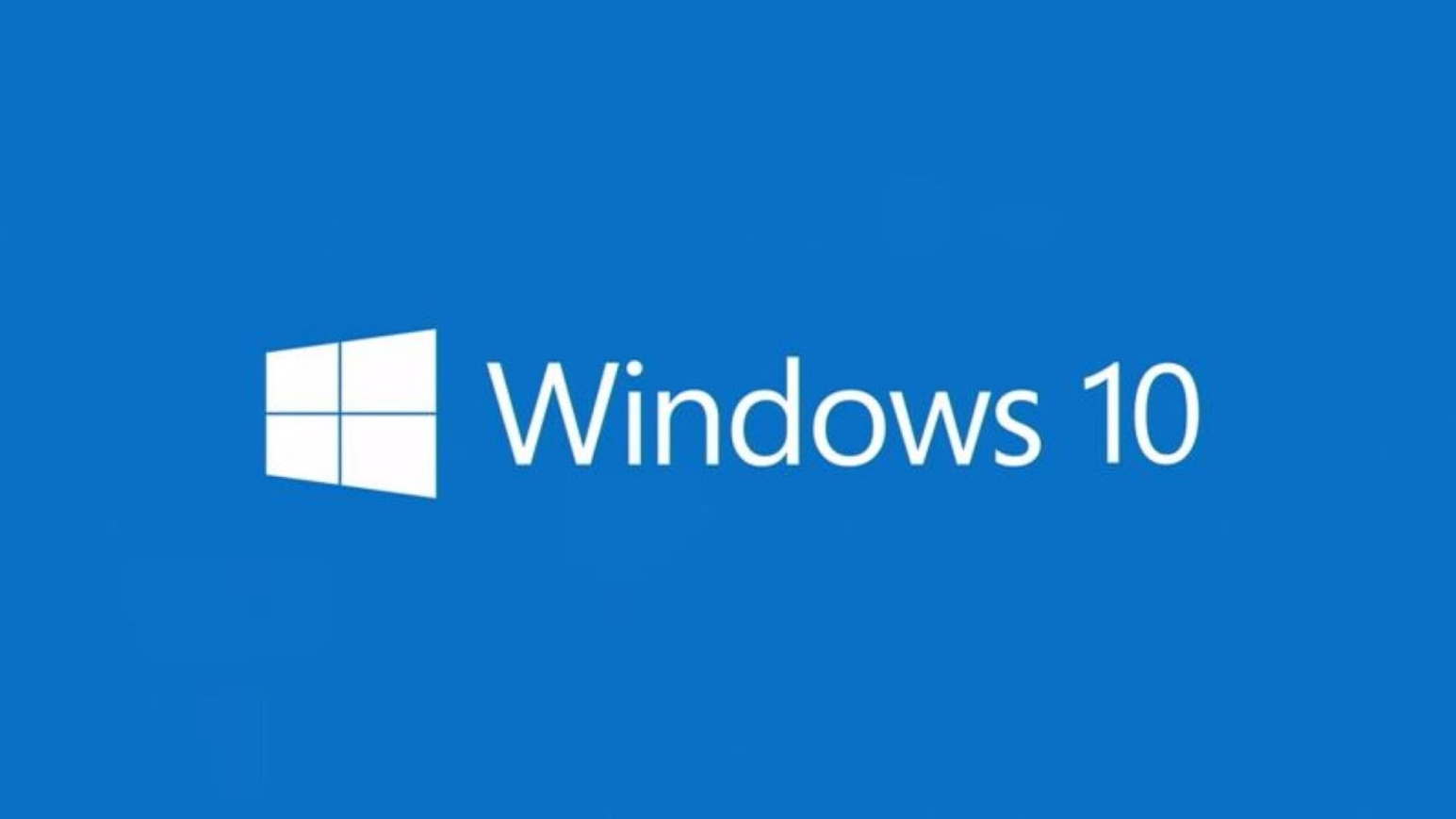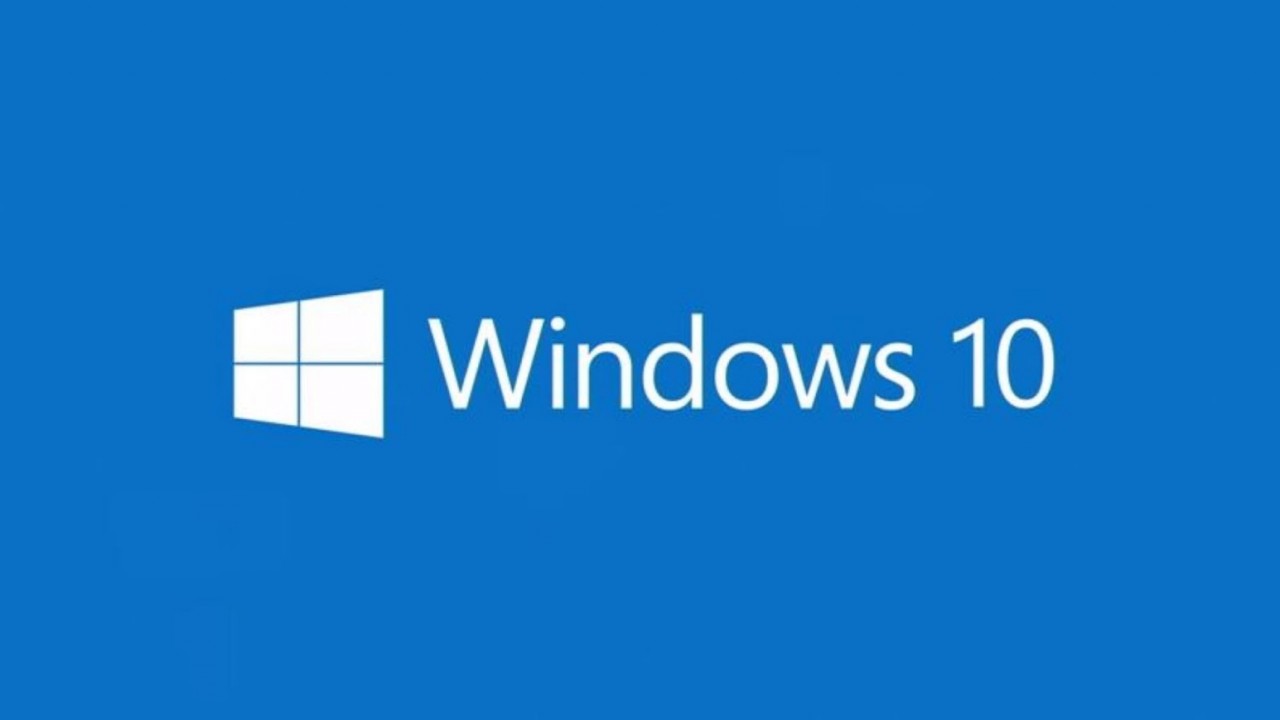 This week, Windows 10 will turn two years old and while the general sentiment is that this OS will eventually take over Windows 7 market share, there is still a long road to climb. For Microsoft, it is critical that they entice companies to move to Windows 10 as it opens up new revenue streams and avoids the issue of having an unsupported OS being widely used after it reaches end of life.
As of June 30, 2017, Spiceworks, which has been regularly conducting surveys about Windows 10 penetration, notes that 60% of business have installed Windows 10 on at least one machine based on a survey of more than 500 IT Pros. Based on this data, Windows 10 adoption rate is exceeding that of Windows XP, 8 and Vista.
Of course, just because one machine is running the OS does not mean that a company is rolling out the OS today. More so, Windows 7 still holds the top position with a penetration rate of 84% but more surprisingly, and is a large point of concern for Microsoft, is that 42% of the survey respondents reported having at least one machine running Windows XP.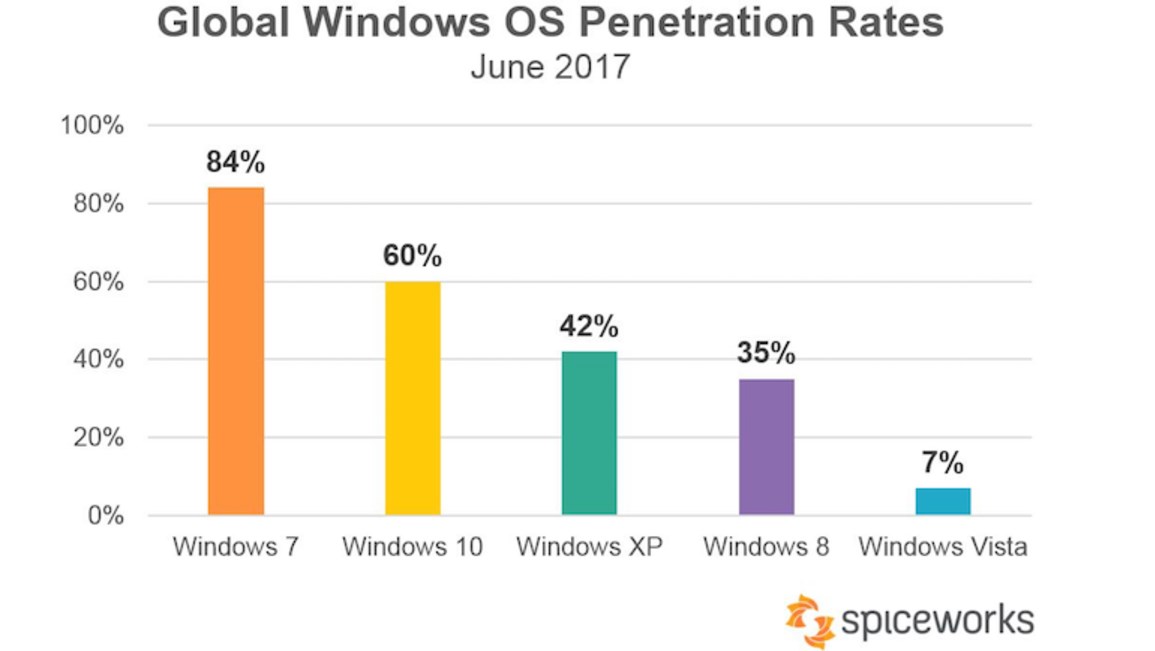 Looking beyond how many companies have only one machine running an OS paints a much weaker picture for Windows 10 as it holds about 13% of the corporate market. Windows 7, to little surprise, has over two-thirds of the market.
Even though Windows 7 is still the leader in the business world by a considerable margin, there is good new for Microsoft. Seeing as Windows 10 has already passed 500 million active users, the company has room for growth in the corporate world and over the next three years, should see that user count rise considerably. Further, this represents a massive business opportunity for Microsoft in a legacy line of business as the company looks to move these users to an E3 or E5 SaaS plan.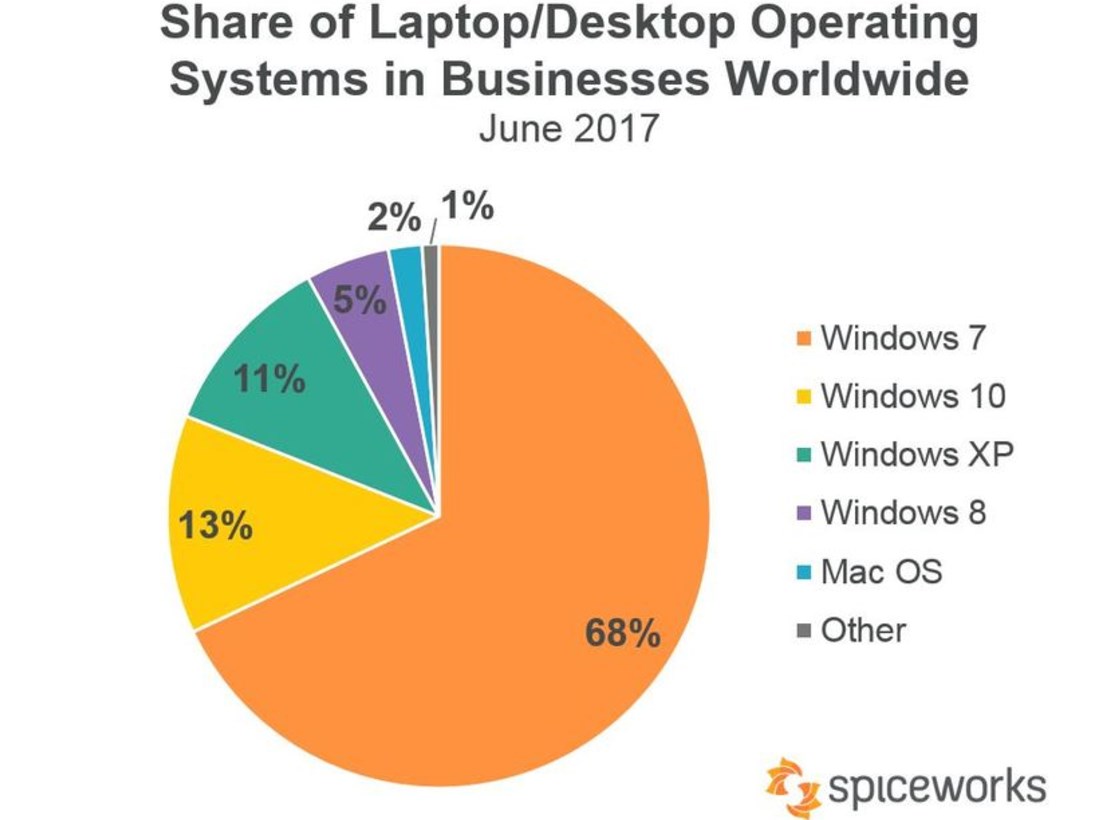 On the other hand, Microsoft should be concerned if they don't start seeing mass user adoption from their corporate customers. Windows XP is still being used despite no longer being supported and with Windows 7 reaching end of life in January of 2020, and more than two-thirds of business needing to migrate away from the OS, the company will likely once again to be forced to extend the lifecycle of the OS.
Only time will tell if companies are able to move from Windows 7 to 10 by the time the OS reaches its end of life but seeing how few have fully moved to Windows 10 and how hard it has been to move businesses away from XP, Windows 7 looks to be sticking around for a very long time.