What's New with Windows – November 2021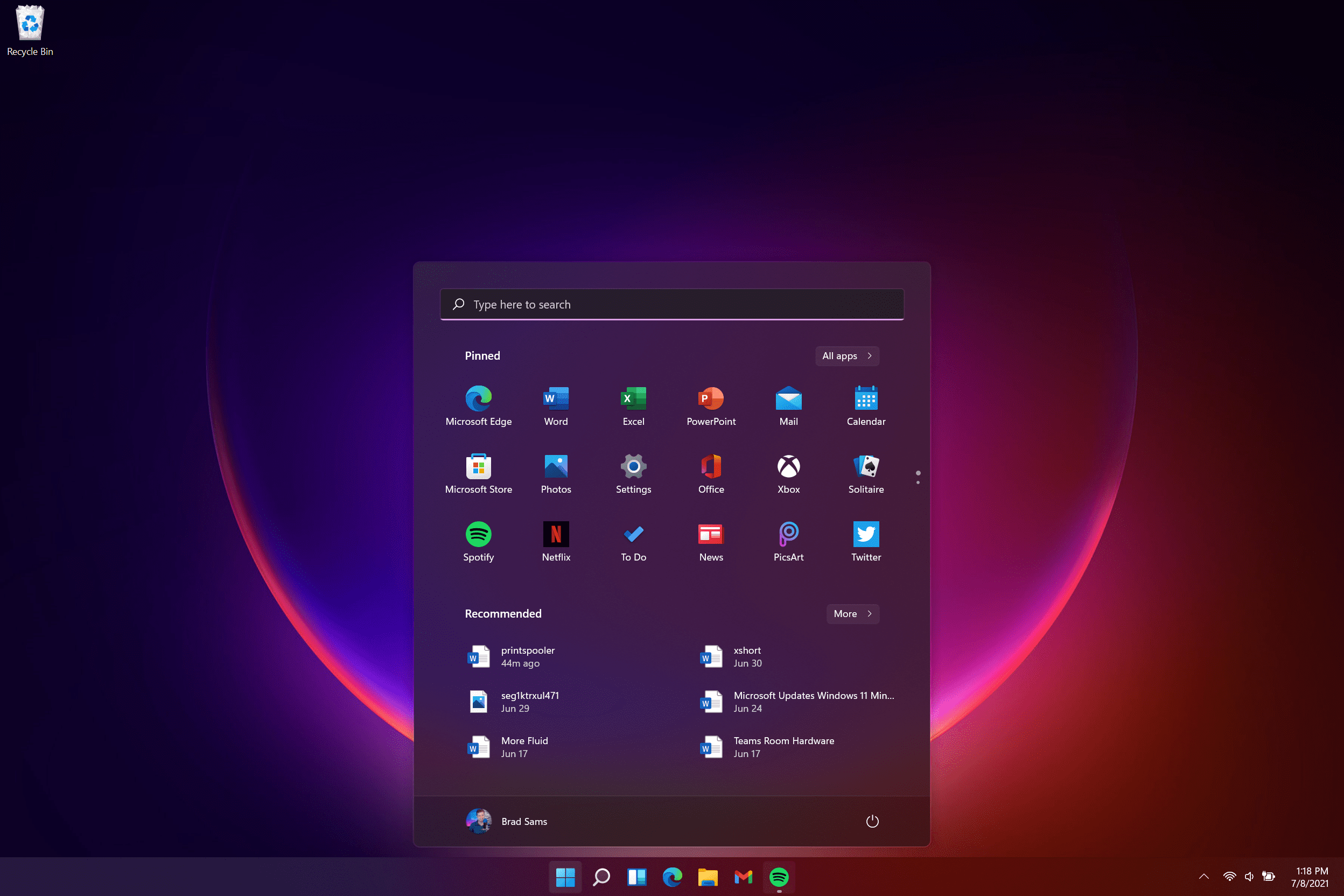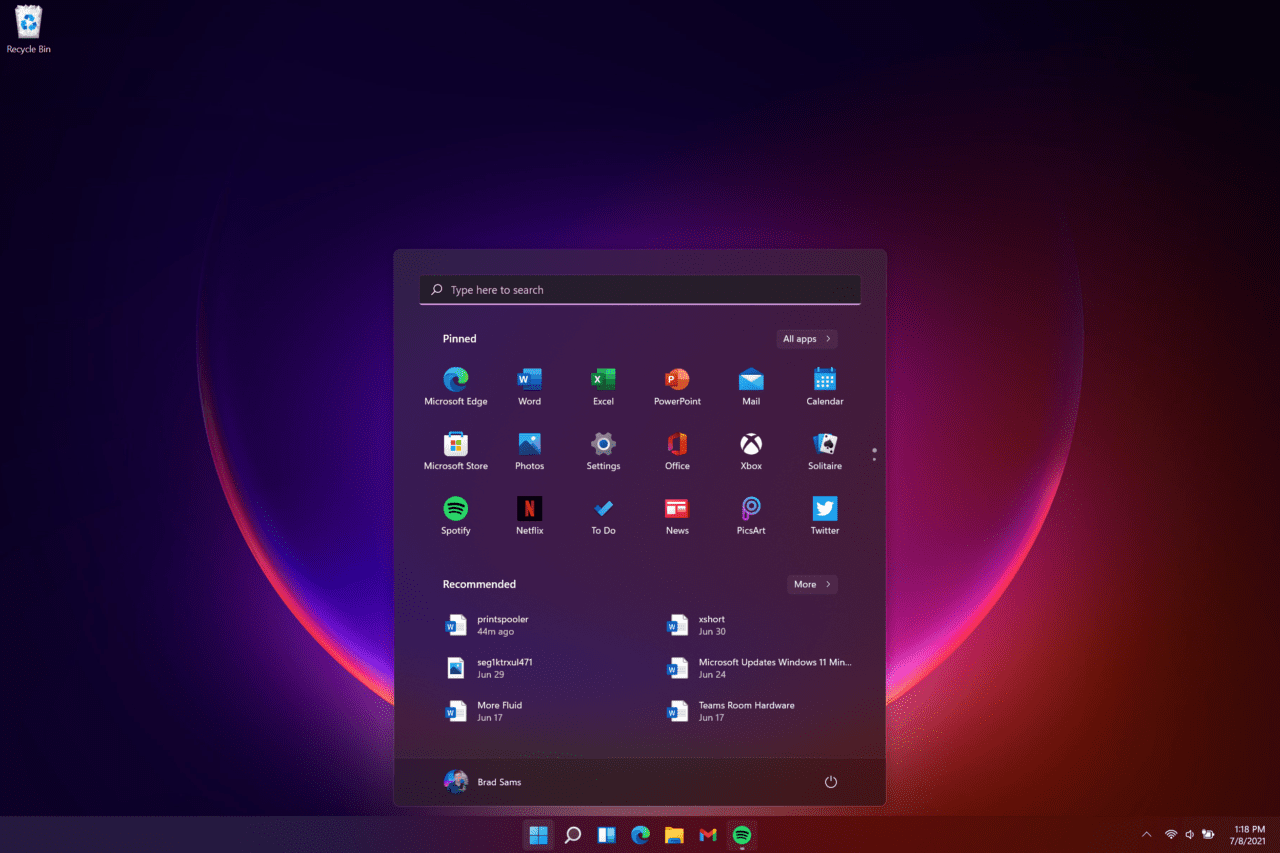 What with Thanksgiving, and Christmas soon approaching, November has been a quiet month. But Microsoft released the Windows 10 November 2021 Update, a big cumulative update for Windows 11 with a lot of fixes, and Windows 11 SE is now available for education.
Windows 10 November 2021 Update (21H2) now generally available
November 16th, Microsoft released the Windows 10 November 2021 Update, or version 21H2 as it is sometimes referred to. Microsoft says the Windows 10 November 2021 Update is designed to meet productivity, management, and security challenges.
The Windows 10 November 2021 Update doesn't contain any major new features, but there are some productivity and security enhancements worth mentioning:
WPA3 Hash-to-Element (H2E) protocol standards support for enhanced Wi-Fi security and protection against side-channel attacks
Windows Hello for Business introduces a new deployment method called cloud trust to support simplified passwordless deployments and achieve a deploy-to-run state within a few minutes
GPU compute support in the Windows Subsystem for Linux (WSL) and Azure IoT Edge for Linux on Windows (EFLOW) deployments for machine learning and other compute intensive workflows
There are also several new features and tooling updates for IT pros related to the release of the Windows 10 November 2021 Update.
The Windows 10 November 2021 Update is available for commercial customers through Windows Server Update Services (WSUS), Configuration Manager (ConfigMgr), Windows Update for Business (WUfB), and the Volume Licensing Service Center (VLSC).
Microsoft Edge – Simplify site lists management with Cloud Site List Management
Microsoft is retiring Internet Explorer (IE) 11 in June 2022, so now is a good time to start making sure that any legacy apps that rely on it will continue to work. Microsoft Edge with IE mode is the solution for most organizations that cannot update their legacy code for whatever reason.
IE mode in Microsoft Edge lets organizations redirect sites that only work in IE and have them open in an Edge tab but render the page using MSHTML, the rendering engine used by IE. Site list is a feature in Microsoft Edge that allows organizations to determine which sites should be redirected to IE mode in Edge. There also a feature called IE mode Enterprise Site Discovery that lets organizations more easily scan for sites that might need to be redirected to IE mode in Edge, and setting up the Site List to reflect that.
But to make the task even easier, and now in preview, Cloud Site List Management for IE Mode lets organizations track sites and web applications in the Microsoft 365 admin center. A setting in Microsoft Edge lets system administrators associate Site Lists in the cloud to the browser, providing users are signed into the browser with their work or school account.
Microsoft releases Windows 11 SE SKU for education
Microsoft announced in November a new ecosystem of devices that will run Windows 11 SE, a SKU designed for education. The devices start at $249 and come from Acer, ASUS, Dell, Dynabook, Fujitsu, HP, JP-IK, Lenovo and Positivo, including the Microsoft Surface Laptop SE. Windows 11 SE itself is a lightweight version of Windows 11 that is designed to compete with Chrome OS. Microsoft says:
"Windows 11 SE has been optimized for the most used education experiences, including Microsoft 365 applications, supporting both online and offline capabilities. In the US, upwards of 16 million K-12 public school students don't have persistent internet access outside of school1. That's about one third of the projected public school student population in 20222. We believe that a lack of access shouldn't limit learning for those children. The Microsoft Office apps including Word, PowerPoint, Excel, OneNote, and OneDrive are available to use offline on Windows 11 SE devices as part of a Microsoft 365 license. OneDrive stores files locally, on each device, for students to access when they are offline. Once they're back at school with internet access, Windows 11 SE will sync the offline changes automatically."
Windows 11 gets a ton of bug fixes and new emojis
KB5007262 for Windows 11 was released in preview November 22nd. It's a non-security cumulative update and includes fixes including but not limited to:
Updates an issue that causes Internet Explorer to stop working when you copy and paste text while using the Input Method Editor (IME).
Updates an issue that prevents the display of File Explorer and desktop shortcut menus. This issue often occurs when you choose to use a single click to open an item.
Updates volume control issues that affect Bluetooth audio devices.
Updates an issue that displays incorrect closed-caption shadows for some videos.
Updates an issue that causes flickering when you hover over icons on the taskbar; this issue occurs if you've applied a high contrast theme.
Updates an issue that might cause Windows Mixed Reality to start when you put on a headset. This issue occurs even when you've turned off the option "Start Mixed Reality Portal when my headset's presence sensor detects that I'm wearing it".
Updates an issue that might cause a temporary loss of audio on your device.
Updates an issue that displays letters or characters at the wrong angle when you use the Meiryo UI font and other vertical fonts. These fonts are frequently used in Japan, China, or other countries in Asia.
Adds an option for you to choose whether to automatically turn on Focus Assist for the first hour after a Windows feature update.
There's also support for Emoji 13.1, which updates the emoji dictionary, the ability to search for emojis in all supported languages, and updates all emoji from the Segoe UI Emoji font to the Fluent 2D emoji style.
Windows Insider builds
Windows 11 Insider Preview Build 22494 gets a mute and unmute button for Microsoft Teams on the taskbar. The feature was rolled out to a subset of Windows Insiders.
Windows 11 Insider Preview Build 22499 includes another taskbar feature for Microsoft Teams that will allow you to quickly share open windows in Teams meetings. Again, it was rolled out to a subset of Insiders.
Microsoft says about the new feature:
"When you are in a meeting call through Microsoft Teams, simply hover over the apps running on your taskbar and you will see a new button that allows you to share your window with your meeting attendees. When you are done sharing your content, hover over the window again and click Stop Sharing or choose another window and click Share this Window. If you're presenting a full screen presentation in PowerPoint, simply move your mouse to the bottom and your taskbar will pop up for you to share or stop sharing the presentation without interruption to your attendees."
Windows Insiders on the Dev channel also got a new Media Player for Windows 11. The player is completely redesigned to be a full-featured music library where users can browse and play music, and create playlists. It will replace the Groove Music app in Windows 11.
There's also an update for Paint for Insiders on the Dev Channel. It includes updates to the Edit Color, Resize and Skew, and other dialogs to match the Windows 11 UI. It also includes the following fixes and improvements:
Shift-click on a color swatch will now select that color as your secondary color.
Fixed an issue where text boxes would move unexpectedly when using IME.
Fixed an issue where some dialogs were not properly localized in Hebrew, Dutch, Norwegian, and other languages.
Improved support for screen readers.
And that is it for another month.